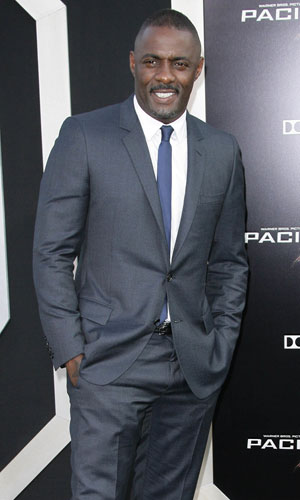 Idris Elba is enjoying a hugely successful acting career on TV and in Hollywood, but in the future he hopes to surprise people with his "weird" music making.
The British born actor, 41, recently bagged a lead role in sci-fi blockbuster
Pacific Rim
and has won over television fans with a stint on HBO's
The Wire
, as well as an award- winning role in BBC One series,
Luther
.
But he has always had a passion for music too and one day plans to hit the studio and record a couple of albums, which will might come as a shock to his supporters.
He said: "My music is really experimental. I put stuff out there and I have sold stuff and then I have worked on more specific albums with people like Jay-Z and Angie Stone, where the focus is to make a great track.
"I feel like music is always going to be a part of me and I think one day I am going to put out an album or two where audiences will be surprised.
"They'll be like, 'It is not bad. It is a bit weird; I didn't expect him to be singing and rapping!'
"The reason why I want to do it is I am deejaying a lot now and my deejaying takes me into studios quite a bit where I am listening to other artists. It is a bit like being a director. A deejay wants to be behind the boards and to make something because he knows how those beats add up."
When he was younger, Idris balanced his ambitions of becoming an actor with a deejaying gig on a local radio station - something which he attributes to boosting his confidence.
"[I got started in the industry] from secondary school and being given an option to try and act," he said. "When I left school I got into small, local theatre groups and at the same time I was deejaying on a radio station, so the two worlds were pretty weird and odd. But the transition was pretty smooth."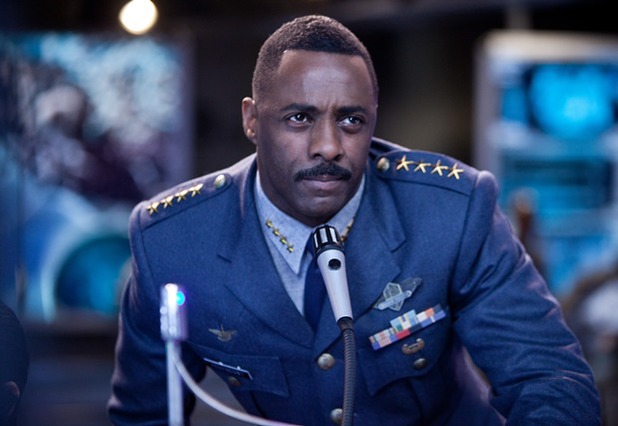 "I had confidence when I was on the radio and I used that confidence to get into my first job as an actor," he added.
And his parents also helped to build up his self esteem by encouraging him to perform whenever he could - even if it meant breakdancing in front of them at home!
He continued: "I was an only child and while I wasn't spoilt, I remember that they used to make me get up and sing songs to them and do break-dancing, all the stuff that was confidence building and turned me into what I am today."
Idris believes that his simultaneous interest in music and acting makes him an "artist", as opposed to just an "actor" or an "entertainer".
"I consider myself an artist at this point," he said. "I am an artist. I have a few outlets for my art. I have my directing, my acting, film and my music and I want them to be varied and weird and different. I want people to go, 'I don't know what he's going to do next.' I love the idea of that. But I love to make music. I love it."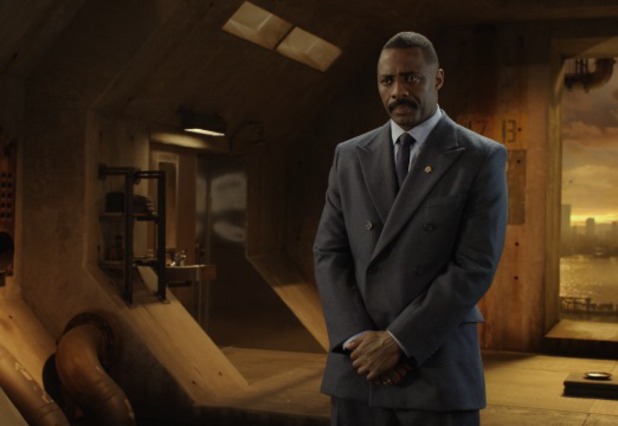 Later this month, Idris will be gracing the big screen again as former South African President Nelson Mandela in the highly-anticipated film based on the autobiography,
Long Walk to Freedom
.
But he doesn't want people to compare to him to other high-profile actors for his portrayal of the iconic figure.
"I want people to understand it and then ask me questions because without seeing it people have already got ideas about what it should feel and look like," he said. "I am not Morgan Freeman, I am not Terrence Howard, and I don't look like Mandela. I don't have that sort of complexion and we are not doing a look-a-like story. This is a real story and this guy,
Idris Elba
, happens to be playing him."
Pacific Rim is available to own on 3D™, Blu-ray™ and DVD on Nov 11 as well as Digital Download from Nov 4, pre order your copy now here.