From Mock The Week to Never Mind The Buzzcocks, shaggy-haired Seann Walsh has become a much-loved regular on the comedy circuit. Here he tells us how it all very nearly didn't happen...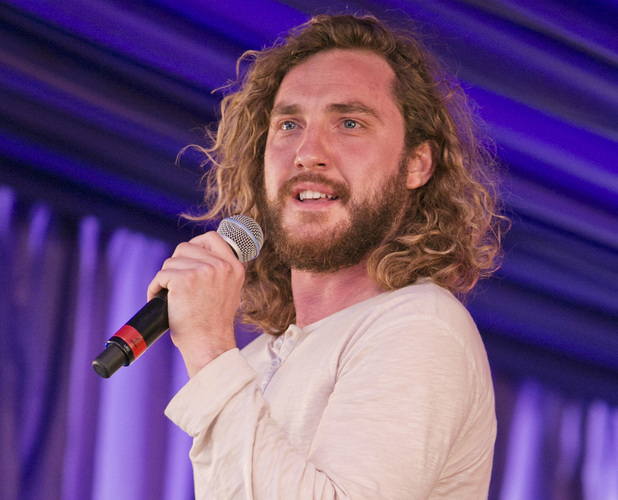 Talking on stage trying to make thousands of people laugh sounds like the most scary thing in the world. Is it?
I think it's the most scary thing in the world for everyone really, but you get used to it. I remember for a long time my hands would be shaking, I'd be really trembling and terrified someone had spotted it. For me, talking straight in front of a crowd of people is harder than doing comedy. The idea of standing in front of people and trying to talk seriously about something would give me the same fear that I imagine you imagine you'd get if you were trying to be funny.
You once had a panic attack on stage – what happened?
That was during my first Edinburgh show where I didn't realise how stressful Edinburgh was. It's quite serious, I just didn't enjoy it at all, then couldn't breathe and passed out on to the floor. There was not much comedy gold. Edinburgh was a bit overwhelming for me. I was 22 or 23 and I should have just been doing 20 minutes and enjoying comedy and instead I was up there being put up against other comedians. It's quite competitive and I had no hunger for that and was suddenly dropped in it. It was like being made to enter a competition you didn't really want to enter. I didn't know what I was doing, I had no idea I was trying to talk for as long as I could. It was absolutely horrible. I nearly quit – I've never said that before. I spoke to my agent at the time and said, 'I don't think I want to do this any more.'
Do you have any lucky charms or superstitions before going on stage?
Yes, there are loads of mental little things that have built up over the years. I won't listen to David Bowie or Blink 182 on the day of a gig. I love Blink 182, although I probably shouldn't any more, but I f***ing love them, and when you listen to something you enjoy, chemically something happens to you. You're enjoying your life, you're happy, in a good spirit and I think for me, the worst state to do a gig is in good spirits. It's important I haven't had that surge of a positive chemical that might make me feel good on the day of a gig. That all needs to be released during the gig. Then some superstitions don't exist any more [giggles]. When I started out and came to the persona that I have today - of being a disheveled, confused bum - I wouldn't wash for the gig. I thought that if I felt dirty, then I would be more dirty and believe it more and the audience would believe it more!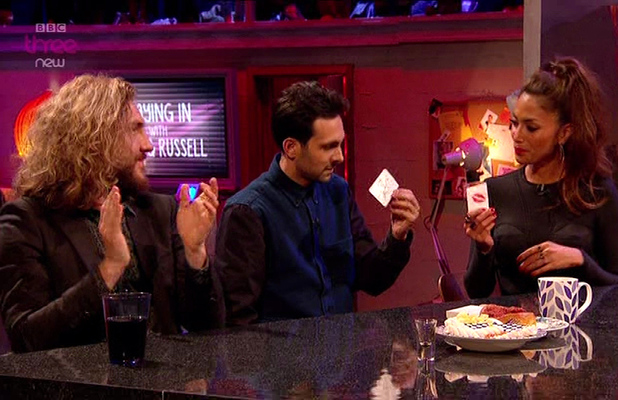 What's the weirdest heckle you've ever had?
I was playing in York and someone brought a five month old baby to the gig and it started crying. So I asked, 'Why have you brought a five month old baby to the gig?' It wasn't going particularly well and then a bloke from the other side of the venue shouted, 'Maybe she was having trouble getting it to sleep, so she brought it out to see you!' which was probably the best heckle I've ever had. I didn't even have anything to say back to that, I just applauded him with the audience.
Where's your favourite place to do a gig?
The comedy club The Brighton Comedia is where I started watching live comedy in clubs. There's no better place. I will always play there whatever happens. If things go well or they don't go well, even if I stopped doing comedy, I would always go back there once a year or something for the rest of my life.
Who's your celebrity crush?
Rachel McAdams in Wedding Crashers. It actually became a problem. I fell in love with her character to the point where I was thinking about her on the bus and stuff. Just thinking about what we would do together, our days out at the weekends when we have a break together, that's really wrong. You shouldn't be thinking about a character in your spare time!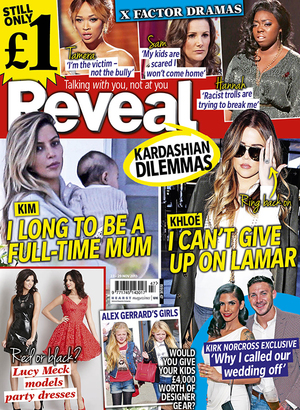 Where would we find you at the end of the night – dancing on the tables, weeping in the corner or having a deep and meaningful chat on the sofa?
Deep and meaningful conversation, oh yeah. I'm like, 'Set goals, plans, I've got this film idea, trilogy, we could then make another three, one trilogy set in the future, another trilogy set in the past but the same characters. Then we'll make a computer game...' Yeah. I'm always talking about films when I'm drunk. One day, if I ever got time, I'd like to go to film school and learn how to make stuff. I suppose I better be careful what I wish for, someone will be like, 'Your comedy's gone down the pan, you might want to go back and study.'
Do you have any other talents that could have taken you in a different direction?
If anyone ever needs a bloke to just lie there and dribble, I can do that, if that job's going. I'm pretty good at being late, letting people down…
What's your worst habit?
[giggles] I do this thing, so I've been told. It's interesting to see how angry someone can become if you start talking and then just stop randomly. They're like 'Whaaaat, you can't just start something, then stop talking!' It's really weird, I don't know I'm doing it and people shout at me. They properly lose their shit.
Seann Walsh's DVD 'Seann to be Wild' is out 18 November on Universal
For more from Seann check out Reveal magazine - out now!
Got an iPad or iPhone? Reveal Mag is specially designed to fit! Check out how fab it is in the promo below!