Miley Cyrus has praised Harry Styles' Halloween dress up of her, describing the costune as "one of her favourites."
Miley's nude latex bikini and foam finger accessory were made famous after her
controversial performance at the MTV Video Music Awards in August alongside Robin Thicke.
The iconic look was one of the most popular costumes for Halloween this year, and last week,
One Direction star Harry sent fans into a frenzy after impersonating Miley
, wearing just shiny hot pants and holding a large foam finger!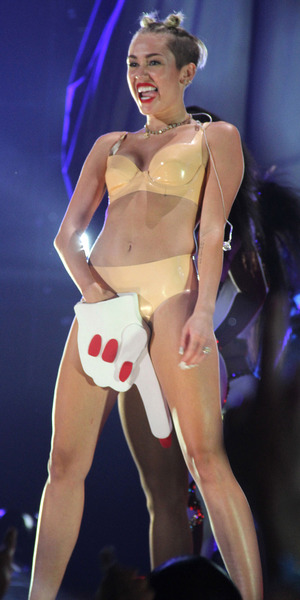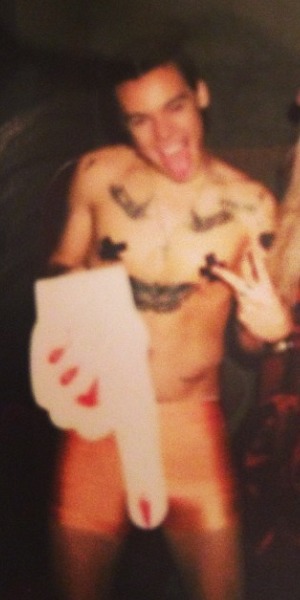 'Wrecking Ball' singer
Miley, who got a portrait tattoo of her grandmother this week
, told Ryan Seacrest on his radio show,
On Air
: "I think Harry might have been one of my favourites.
"Those shorts were very revealing. I told him he could have the 'OG' foam finger, but he was in Tokyo."
Miley also seemed to be impressed with how memorable her outfit has become. While Paris Hilton, Joan Rivers and Kelly Ripa all channelled the 20-year-old, it seems Miley's fans also had the same idea for the spooky holiday celebration.
"I went out and I was standing on the couch looking over the whole crowd and I saw a million people as me," Miley continued. "That definitely says something if someone looks at it and knows. Its that memorable - I think that's really crazy."
Watch the music video for Miley's 'Wrecking Ball' below: