The Big Bang Theory star Kaley Cuoco married her fiancé Ryan Sweeting on TV this week… well, kind of!
The gorgeous actress was appearing on
The Ellen DeGeneres Show
in the US when the mischievous host pointed out
Kaley recently declared she'd marry Ryan tomorrow
if she could.
Well… as it turns out, one of Ellen's writers is an ordained minister and Ellen just happened to have an alter set up and bag of bridal gear ready! And, bonus! The Wanted were also appearing on the show so that was the wedding music sorted! What are the chances?!
A clearly stunned Kaley dissolved into fits of laughter when she realised Ellen's quirky plan, but showing her sense of humour, happily went along with the faux nuptials.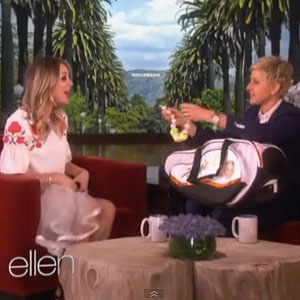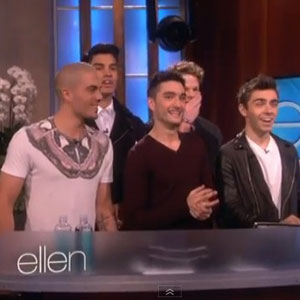 After being dressed in a veil and chunky necklace, she was walked to the alter by Ellen where hunky Ryan was waiting.
The world's quickest 'wedding ceremony' then took place – after Ryan checked it wasn't legal! "Does this look legal to you?!" joked Kaley. The only thing Ellen forgot to provide were the rings, so she loaned the happy couple some of her own.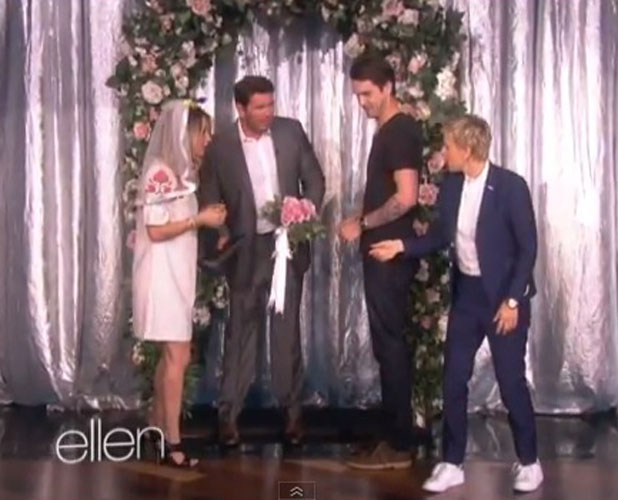 Kaley and Ryan became engaged
earlier this year after a three-month romance.
The actress, who plays waitress Penny on
Big Bang
, admitted to Ellen she knew some people might find it too quick but for them, it made sense: "I am so happy, life is so good right now."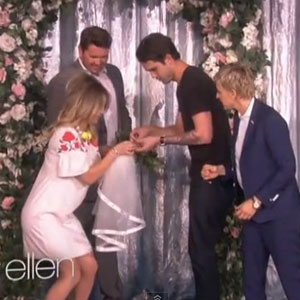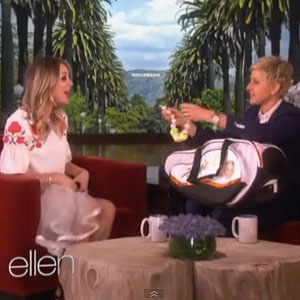 Kaley revealed she met tennis pro Ryan through a mutual friend who wanted to set them up on a date and, amazingly looking back now, she says she was less than eager.
"I wasn't in a good place to meet anyone, I wasn't ready. I was taking some time away from love.. The friend gave Ryan my number and he texted me to say he was coming to LA. I was all, 'Oh God, do I have to see this guy? Hang out all weekend? What if he's here for days? Effort...' This whole thing."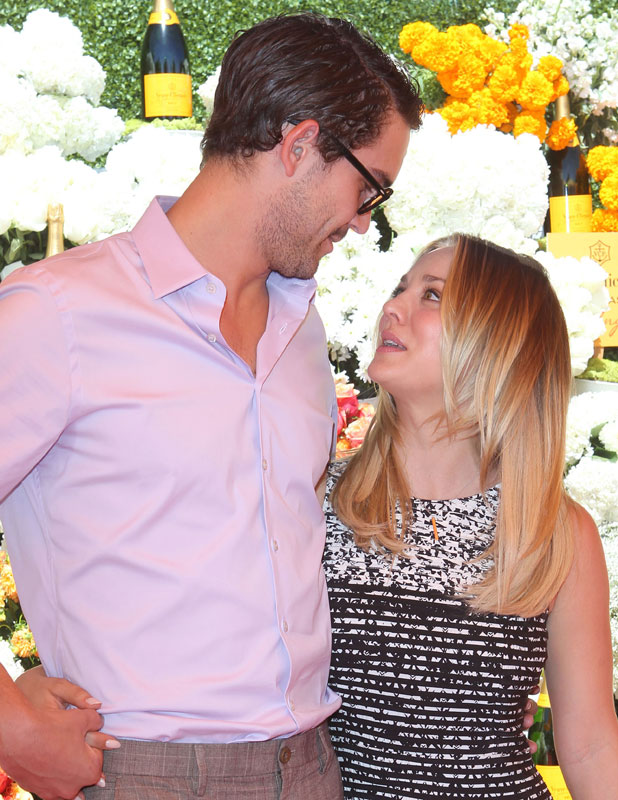 But, as we know now, it turned out to be a life-changing visit for both.
"We had a dinner date and we're actually still on our first date!" laughed Kaley. "He never went home! He lives in Florida but hasn't gone back! By day two I was like, 'This is unbelievable, this is it'."
Watch Kaley's 'marriage ceremony' below!
Got an iPad or iPhone? Reveal Mag is specially designed to fit!
Check out more celeb couples who are engaged in our gallery below!
Copyright: Instagram Mark Wright