Nicki Minaj has defended her X-rated Halloween costume and explained that she actually threw the outfit together last minute with a friend.
The feisty pop star sent Instagram into overdrive last week when she posted a series of photos of herself modelling an extremely raunchy black leather and fishnet ensemble for Halloween, which flashed a serious amount of flesh!
Apparently she was trying to be a sexy policewoman, since she captioned one of the snaps: "Officer Minaj. Who wants to get cuffed?" while posing with a set of handcuff on her hip.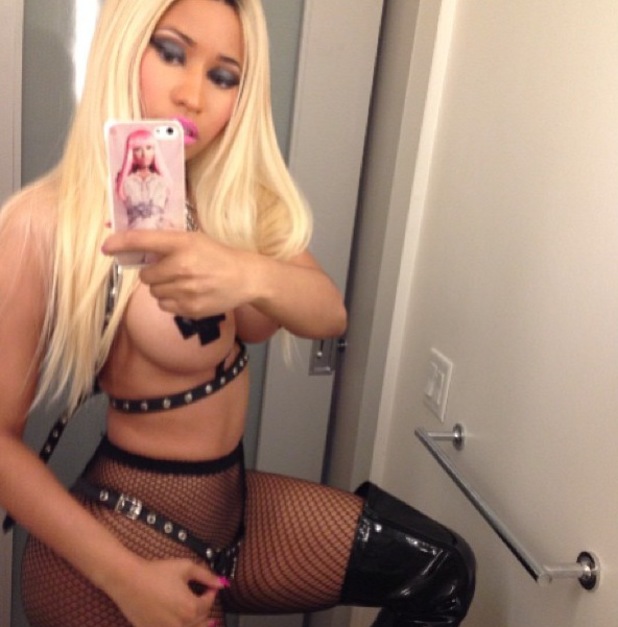 And if you're wondering whether Nicki actually went out partying in the revealing costume, she certainly did!
However, the 30-year-old songstress - who recently
launched her own clothing line
- doesn't see anything wrong with flaunting her assets in such provocative gear last week.
In fact, she has now defended her choice of outfit by claiming that she won't be able to wear this kind of clothing when she is older.
Speaking to Power 105.1FM's Breakfast Club over the weekend, Nicki said: "I've just been feeling a lot [more comfortable], and its like if you're feeling yourself, you might as well show the world. Like f*** the world... Sometimes you just hold so much back and its like, 'Look, I'm a girl and I won't be able to do this when I am 60 years old, so I am going to freaking do it [now].'"
The chart-topper also explained that her officer ensemble was something she decided to wear last minute because her initial costume didn't turn up.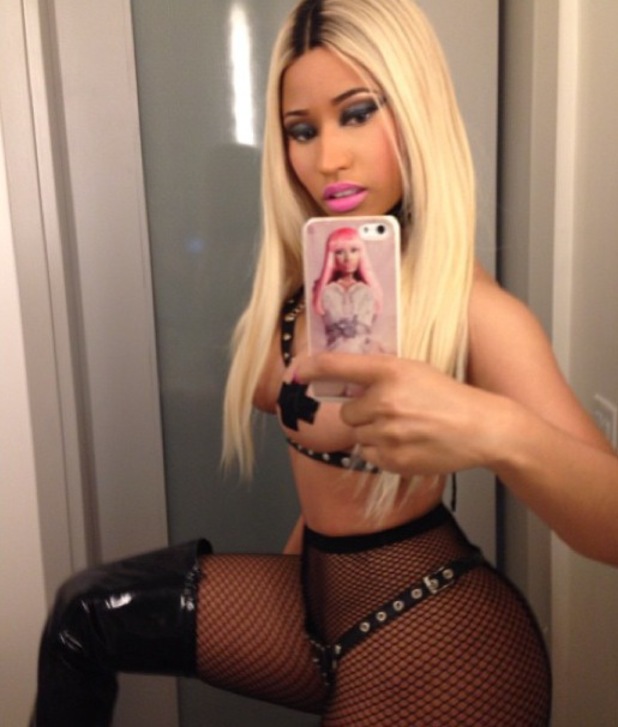 "I didn't know it was going to be that big of a deal," she added. "Because I swear my friend Shericka bought me that costume two hours before I put it on... My stylist couldn't come through with the costume that I was going to [wear].
"I was going to have this cheetah thing and paint my face and then I couldn't get it, so I was like 'Well, let me just get any old thing.' And that was the any old thing."
If that really is 'any old thing', we can only imagine what the original costume would have looked like!
This isn't the first time that Nicki has uploaded such a bold topless selfie, as
the superstar also got her boobs out last month
for a couple of shots in which she modelled a pair of leopard print pasties.
Do you think Nicki's costume was too much or does she have a point? Let us know below, as the best comment each week wins £50!