Twilight stars Peter Facinelli, Jackson Rathbone and Nikki Reed enjoyed a mini reunion last night as they attended a fan experience event in New York.
The insanely popular vampire franchise may be over in terms of new films being released, but there are still plenty of diehard fans around the world still lapping up the tales of Bella, Edward, Jacob & co.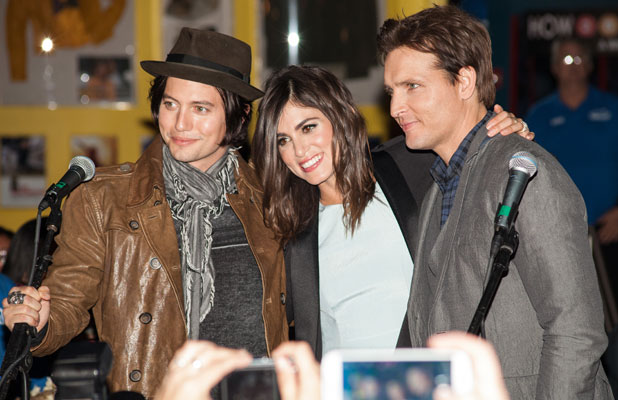 Yesterday's Twilight Fan Forever event at Planet Hollywood marked the fifth anniversary of the cinematic release of the original
Twilight
movie, which propelled stars Kristen Stewart (Bella), Robert Pattinson (Edward) and Taylor Lautner (Jacob) to superstardom.
Where has the time gone?!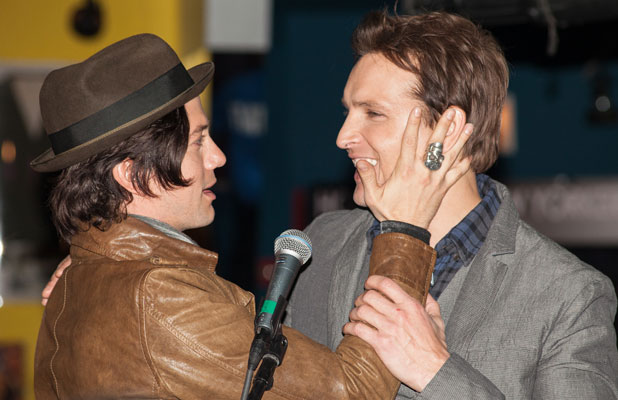 Fans were thrilled to meet Peter, Jackson and Nikki, who were the guests of honour for the two-day event. Gorgeous Peter played Cullen patriarch Carlisle, while new dad Jackson starred as Jasper Hale and Nikki was Rosalie Cullen.
Peter tweeted a picture of the trio at the event, saying: "#twilightforever hangin out with my Cullen kids." He later added: "Had fun hanging out with all the fans at ‪#twilightforeverph Happy to see the fans are still just as passionate. Thank for all the love."
Nikki's husband Paul McDonald was also on hand. The musical couple recorded a track called 'All I've Ever Needed' for the
Twilight Saga: Breaking Dawn – Part 2
soundtrack.
Yesterday's fan extravaganza featured contests, photo ops, musical performances, prizes and memorabilia. An exhibit will also remain in place at the Planet Hollywood Times Square venue until the end of the year, allowing fans the chance to see actual props from the movie.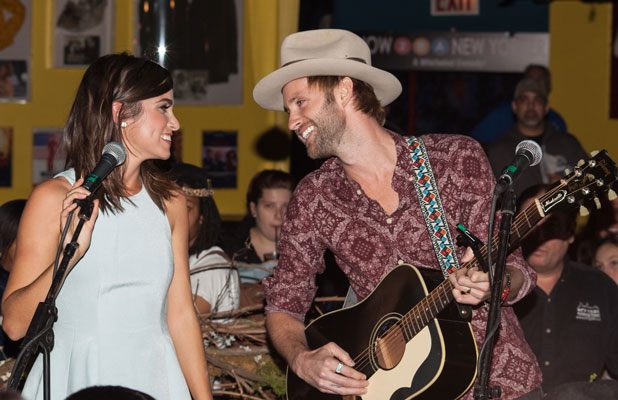 "We are thrilled to turn Planet Hollywood Times Square into Planet Twilight Forever and to work with our friends at Lionsgate and Summit on The Twilight Forever Fan Experience," said Robert Earl, Planet Hollywood International, Inc. founder and Chairman.
"We look forward to welcoming fans of the
Twilight
franchise from around the world to Planet Hollywood so they can have an up-close look at this fantastic collection of memorabilia from their most cherished movies."