Miley Cyrus has shared an intimate moment at home, giving an insight into the starlet's quieter moments.
The 'Wrecking Ball' singer, 20, posted a cute photo on Twitter of her cuddling one of her beloved dogs in bed.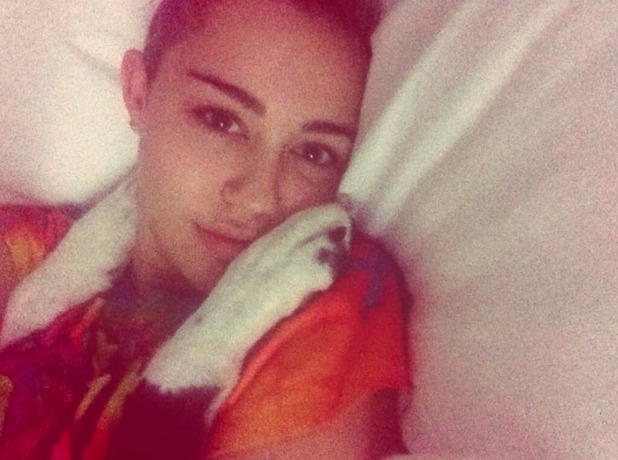 Alongside the selfie which she shared with her 15 million followers, she wrote the caption: "I love waking up to this."
Bared-faced and relaxed, the
Hannah Montana
actress looks like a different person to the one whose twerking during the MTV VMAs caused worldwide controversy.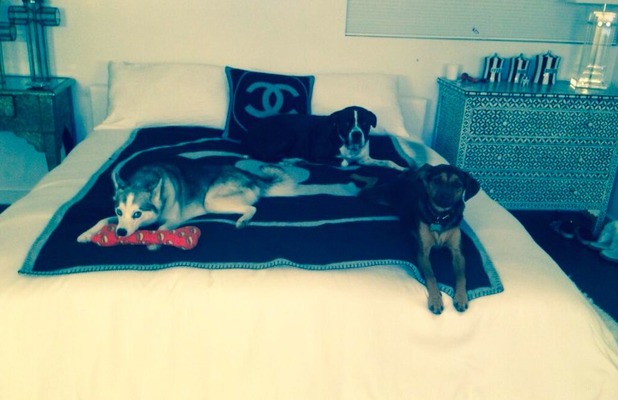 She also posted a picture of her bed with three large dogs laying on a Chanel bedspread, with the message: "im so in love best sleeping partners in the world."
Just hours later, Miley was back to her usual pose - tongue out! - as she shared some more snaps.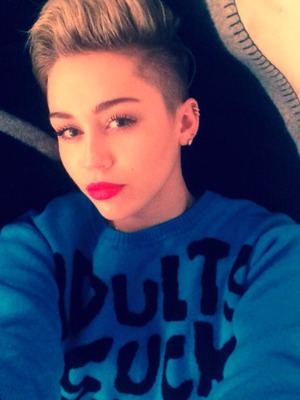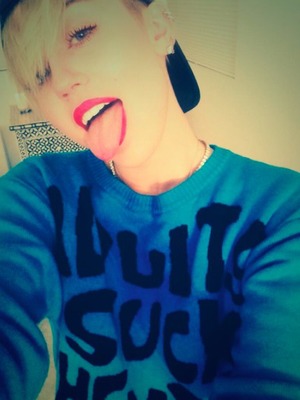 She showed off her new turquoise Jeremy Scott jumper, with the slogan 'Adults suck then you are one'.
Last week, Miley showed a more innocent side to herself when she shared a
cute childhood photograph from her school yearbook
.
Do you like Miley's stage persona or prefer her softer side? Tell us below!
Watch the video for
Miley Cyrus
' 'Wrecking Ball':