Katy Perry is absolutely gorgeous, right? But she reckons her body doesn't live up to best friend Rihanna or Miley Cyrus and that's why she won't be stripping half naked on stage…
The 'Roar' singer told the new issue of
Entertainment Weekly
(via
People
) that she has cellulite which she prefers to hide, rather than flash the flesh.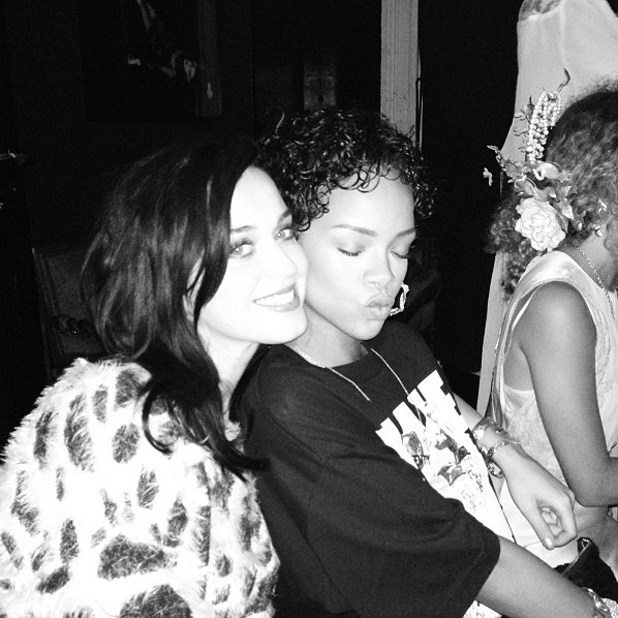 Although Katy isn't afraid of a skimpy costume – hello leopard print bikini top in the 'Roar' video and naked cloud album cover for
Teenage Dream
! – she says it's all done with a laugh and subtley.
"I haven't really taken off all my clothes yet, so I still have that card to play if I want to," she says. "I think when you play that card first, then you're like [groans]. Yeah, I've done my fair share of 'naked on a cotton candy cloud' situation, but everything is with a wink. It's not like, 'Here's my vagina.'"
Katy added: "Rihanna has a fantastic body. Same with Miley – she's got an amazing body, and they get away with so much more stuff because it looks so great. Me, honestly, I've got cellulite. I'm just hiding it."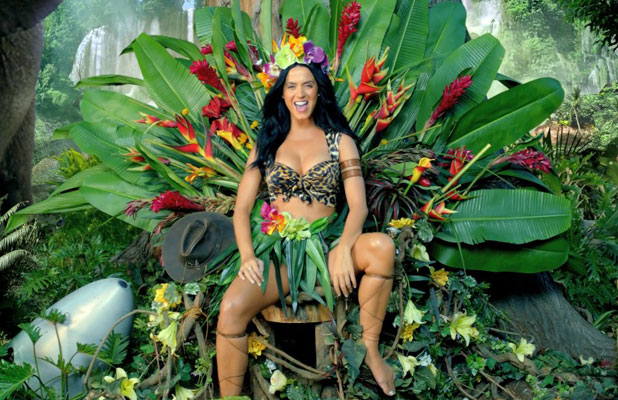 Well, Katy has certainly proven that not stripping off hasn't harmed her career, with new album
Prism
shooting to the top of the charts this week.
It features the a-mazing and rather empowering single 'Roar', which boasts a fab video showing Katy learning to cope in the jungle all by herself.
She tweeted on 30 October: "GOOD morning! (from TOKYO) I woke up to the news that we are #1 with the #PRISM debut & become the biggest record by a pop female this year!
"For that I say THANK YOU. I hope you are enjoying all the colours #PRISM has to offer. I promise to continue to give back...Tour next year... And so many opportunities to be a light very soon. Your love & support for the music means the world to me."
Katy is currently in Tokyo on a publicity blitz (
where she bumped into One Direction earlier today
!), but no doubt she's eager to get home to the US and boyfriend John Mayer.
Watch Katy's music video for 'Roar' below: