Katy Perry made plenty of girls around the world rather jealous this morning by cosying up to One Direction in Japan.
She even got a kiss and marriage proposal from Niall Horan!
'Roar' singer Katy hung out with the 1D lads after they appeared on the same radio station in Tokyo on Friday morning (1 November), and was clearly excited about their meeting beforehand, tweeting: "Today could not be a better day! I get to hang with ‪@pamyurin & ‪@onedirection on MUSIC STATION in TOKYO!"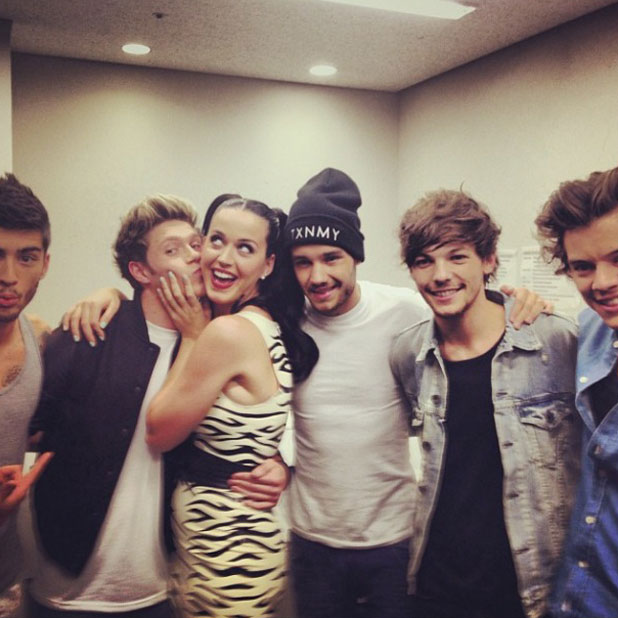 While all five One Direction boys were in the snap, it seems Katy only had eyes for one: Irish heartthrob Niall.
The pair go
way
back. All the way back to before Niall was famous, actually. Katy was a guest judge on
X Factor
when Niall auditioned as a soloist and cast the deciding vote letting him through to the next round.
(If you don't remember, Simon Cowell and Louis Walsh both said yes but Cheryl Cole said no.)
He later joined forces with Harry Styles, Zayn Malik, Louis Tomlinson and Liam Payne to form One Direction and the rest, as they say, is history!
Niall jokingly proposed to Katy via Twitter last month after watching her performing hit single 'Roar' on the
X Factor
. She also gave him a shout at afterwards, reminding everyone she was the one who put Niall on his path to fame!
Niall tweeted: "I love you
Katy Perry
. Thank you! Ps. Will you marry me?"
Katy, who is dating John Mayer, didn't respond to Niall's proposal via Twitter… but apparently did this morning as he tweeted another fun picture of the pair together with the caption: "She said yes! It's happening! Haha."
Wonder how John feels about that?!
In another picture uploaded by Niall, he joked: "Me and my groomsmen and my lovely wife hahahaha."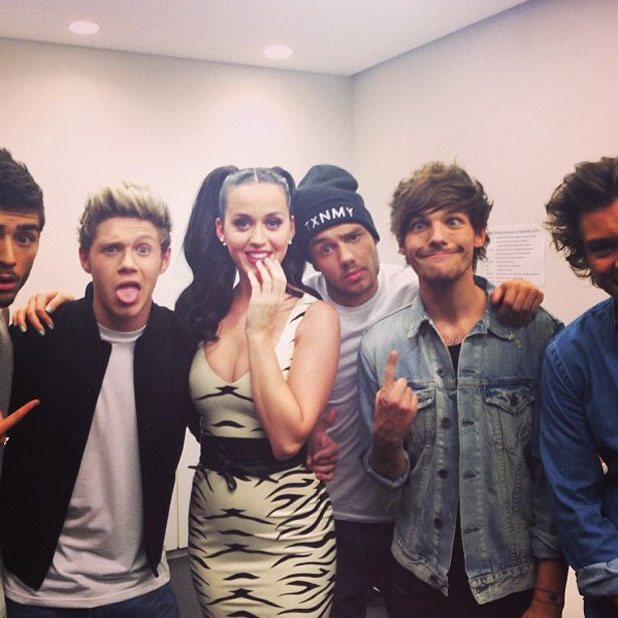 One Direction are in Tokyo to perform the latest dates on their mammoth world tour (and will be supported by Olly Murs), while Katy is on a promotional blitz for new album
Prism
, which topped the charts at the weekend.
Watch Niall's audition for
X Factor
and Katy's reaction below: