Orlando Bloom has spoken out about his split from wife Miranda Kerr, saying: "Life sometimes doesn't work out exactly as we plan or hope for."
The
Pirates of the Caribbean
star announced last month that he and supermodel wife Miranda had separated following six years together.
They have one son together, Flynn, two.
During an appearance on Katie Couric's chatshow in America,
Katie
, (scheduled to air today), he said: "We love each other. We're a family. We're going to be in each other's lives for the rest of our lives. There's no question that for the sake of our son and everything else, we're going to support one another and love each other as parents to Flynn.
"Life sometimes doesn't work out exactly as we plan or hope for, but we're adults, I'm 36 and now she's 30. We're professionals. We love and care about each other. Most of all, we love our son."
British born Orlando married Australian model Miranda made their romance public in 2008, then married two years later.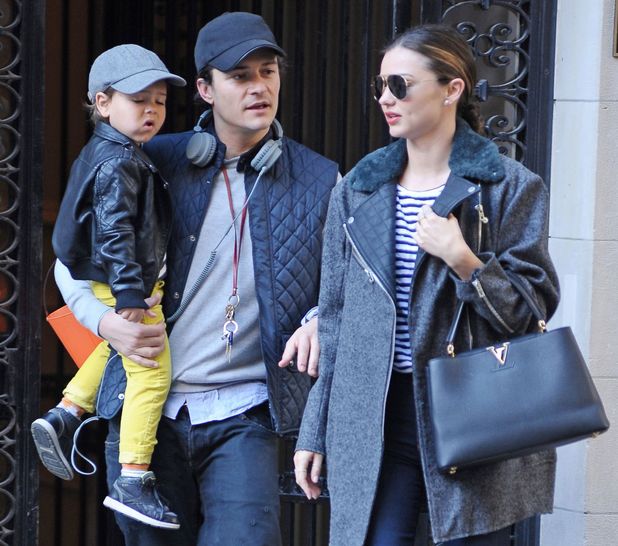 In a statement announcing their split on 25 October, they said: "They have been amicably separated for the past few months. After six years together, they have recently decided to formalize their separation. Despite this being the end of their marriage, they love, support and respect each other as both parents of their son and as family."
While Orlando was taping his appearance on
Katie
, to promote his Broadway production of
Romeo & Juliet
, Miranda and Flynn were dressing up for Halloween.
Miranda uploaded a picture to Instagram on 31 October showing herself dressed as a cat, holding a Superman costume-clad Flynn. Very cute!