One Direction's Liam Payne seemed a bit stunned to discover he is apparently Britain's most influential Twitter user.
The
One Direction
singer came top of a list compiled by PeerIndex that showed the 140 most influential tweeters in the UK in the past twelve months.
After reading the news on
The Telegraph
, Liam joked: "I can't believe it how does this even happen… If I'm influential then the world's in trouble."
He added: "Honestly, I don't know why you guys listen. I try my best to say good stuff and help people. I hope I do but thank you for believing in me."
Liam, 20, has nearly 14 million followers on the social network and has sent out just under 8,000 tweets since joining.
One Direction dominated the influential tweeters list, taking the top five spots. After Liam, their order was: Harry Styles, Niall Horan, Louis Tomlinson and Zayn Malik.
The list was compiled after PeerIndex analysed the amount of Twitter traffic a person's tweets generated, including the number of retweets, replies and favourites a message created.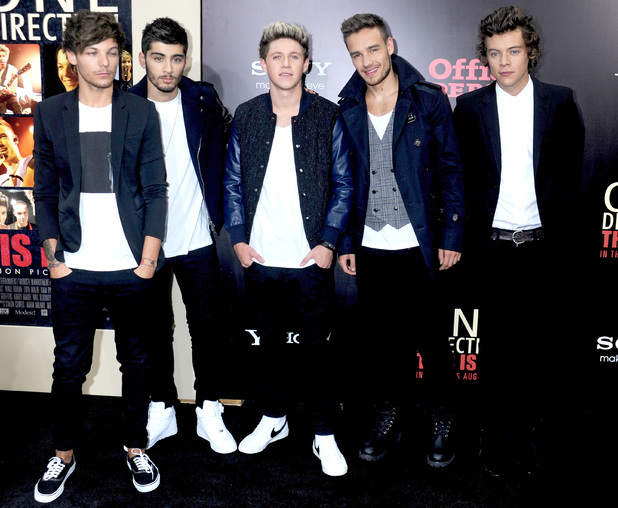 One Direction beat fellow celebs including Piers Morgan, (number eight) Ed Sheeran (number six) and Simon Cowell (number twelve) – and even Prime Minister David Cameron (number seven)!
Other famous faces on the list included Ricky Gervais (ten), Olly Murs (fifteen), Jessie J (twenty), Rylan Clark (twenty six) and Rochelle Humes (eighty seven).
One Direction, however, most certainly dominated. Even their drummer Josh Devine and Louis's girlfriend Eleanor Calder made the top one hundred!
There's no doubting the power of the Directioners…
Watch One Direction's video for 'Best Day Ever' below: