Reveal catches up with Peter Andre to chat about his role on 60 Minute Makeover, why he's decided to step away from his ITV2 show My Life and preparing for the birth of his first child with girlfriend Emily MacDonagh.What made you decide to end your show, My Life?
I think after ten series, it's time to step away. I don't want it to become a show that's past it. I want to leave on a high.
You've said that Emily is more private than you, is that one of the main reasons?
Yes, we obviously spoke about it, but I had been thinking about it for a while.
Is it strange being with someone who doesn't want to be in the limelight?
I think it's been a really good thing for me. Having someone who is not as public makes it more fun for me because it means I can switch off as soon as I get through the door.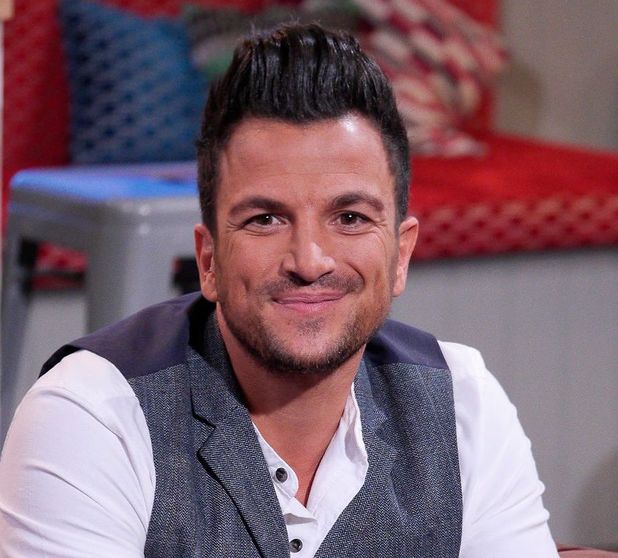 You've just signed up as the host of ITV's 60 Minute Makeover. Are you a DIY expert at all?
That's the point – I'm terrible. And all I've done is gone from terrible to bad, so I've got better! But I think they wanted someone who was going to have a bit more of a laugh.
Are we still going to see a bit of your life in this programme?
No, this is about other people's lives. But it allows me to be my clumsy self and come out with my terrible one liners!
You and Emily are expecting your first child together - do you plan to get married before the baby's born?
Everyone knows I'm going to do the right thing, but when and how it will be is between me and her. I think it's nicer that way.
On your show you said you didn't want more children…
I know, how bizarre was that?! I wasn't sure whether I wanted more kids and soon after we found out the news. But these things aren't always planned and when things change in your life, you just have to embrace it. I couldn't be happier about it.
The 16-year age gap between you and Emily has come under scrutiny. Do you notice the age difference?
Not at all. People keep saying she's 23, but she's been 24 for a few months now. There are lots of couples like us – it's not a big deal. She's a very mature 24-year-old.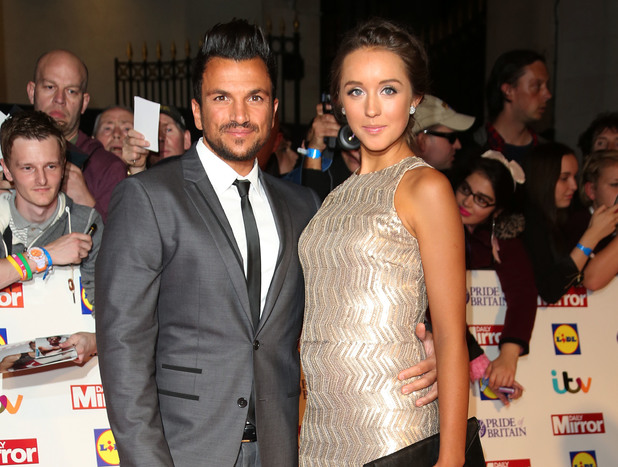 Was turning 40 this year a big deal for you?
I dreaded it before it happened – I just didn't want that day to come. It felt like Doomsday. But since turning 40, a lot of things have changed. I'm doing another tour, I've got
Peter Andre's 60 Minute Makeover
starting and obviously I'm becoming a dad again, which is a big, big change.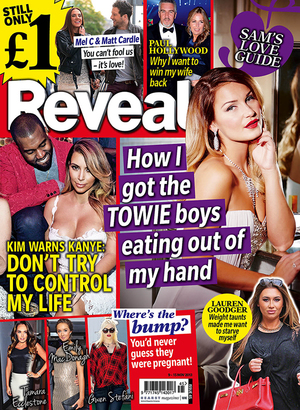 Tell us about your tour…
We're planning one night at the Royal Albert Hall and I want a full live band with backing singers. I don't want gimmicky costumes, I want to wear nice suits.
So, won't we see you stripping down to your shorts anytime soon?
I don't think so. When I do my calendar once a year, I'll train for it and show my body, but I've recently realised a person looks better when they don't show their body. It's taken me a bloody long time to learn that lesson!
How much of a say does Emily have in what you wear?
Emily once told me, 'I love you in a suit' – and that was it. I now wear a suit at every available opportunity!
Out of ten, how vain are you?
Honestly, not very. When it comes to getting ready, I'm a 15-minute job.
Are you still getting Botox done?
The last time was probably two or three years ago. Claire, my manager, keeps telling me to get it done but I just don't want to anymore. You look at people like Becks and Gary Barlow, who are all around my age, and it looks cool to be yourself. I'm not opposed to it, but I am petrified of the needle in my head.
Do you feel under pressure to look young because of Emily's age?
Not at all! Emily's absolutely opposed to me getting Botox. She's like, 'Please don't do it!'
Peter Andre's 60 Minute Makeover, weekdays from Monday, 2pm on ITV
This article was taking from the current issue of Reveal. Click to download your copy today.
More celebrities expecting babies in our gallery below!
Copyright: Vimeo / Weiss Eubanks