Rihanna has unveiled a new henna-inspired tattoo inked all over her hand.
The 'Stay' singer flew two tattoo artists from New York's renowned celebrity parlour Bang Bang, over to Dominican Republic to etch the new design, which took a total of 11 hours.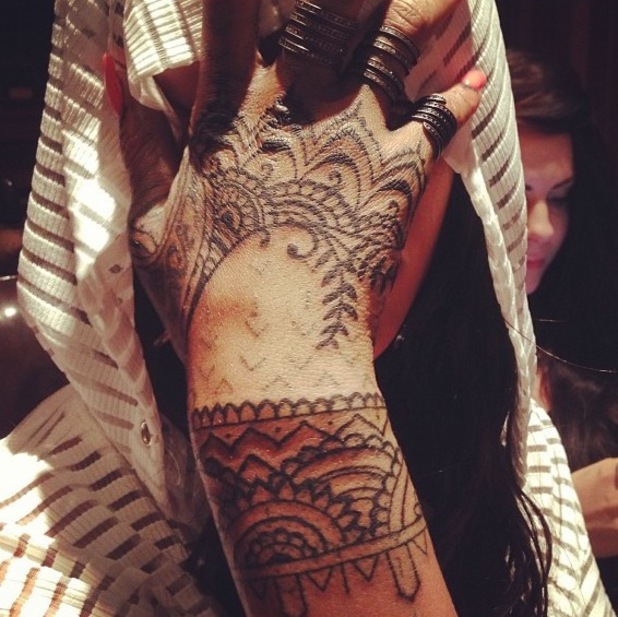 Rihanna
, who got the tattoo completed on Sunday (27 October) during some downtime from her mammoth 'Diamonds World Tour,' first gave fans a glimpse of the new design after posting a black and white photo to Instagram yesterday (30 October).
Keith 'Bang Bang' McCurdy and Cally-Jo Art, who both etched the tattoo, said in an Instagram post: "We each collaborated on the design and the tattooing, inspired by henna art. Thanks Ri for being awesome."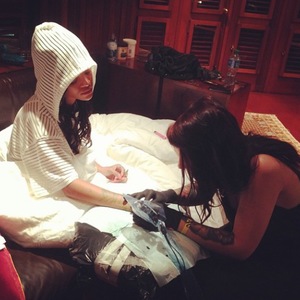 Rihanna's new body art was applied over her
pre-existing Maori hand tattoo, which was etched on her hands in Auckland, New Zealand earlier this month.
A before and after shot shows Rihanna's developed design and Cally-Jo explained that she "spent hours drawing on different designs" but "finally found one that worked."
Keith also told
E! News
: "The inspiration was henna art, we wanted something really decorative, feminine and sexy.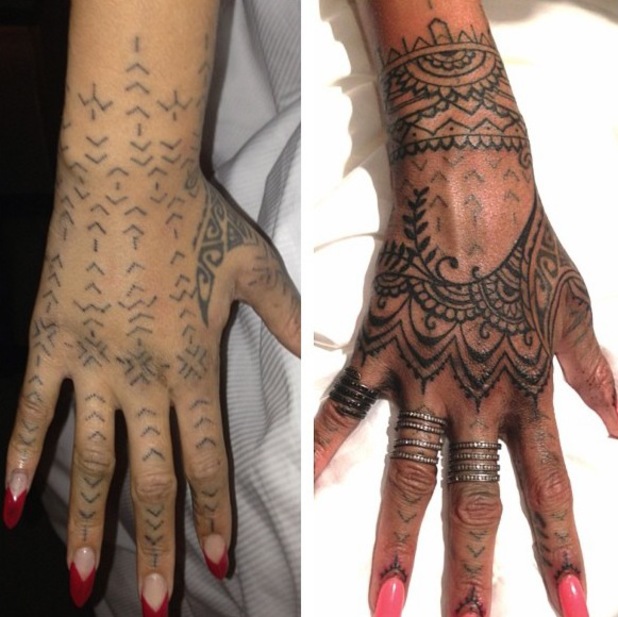 "She had something pre-existing on her hand," Keith continued. "So it was a little bit of a cover up, but also making it look good, wanted to make sure it flowed."
Rihanna, who wore a white hoody for the tattoo session, seemed to be pleased with the final product. Keith added: "Ri flipped out! Absolutely loved it, loved it!"
Watch Rihanna's music video for 'Pour It Up' below: