Imogen Thomas took baby daughter Ariana Siena trick or treating for the annual Halloween festivities this week.
Eight-month-old Ariana looked pretty cute, as she wore a bright pink dress complete with a mini broomstick!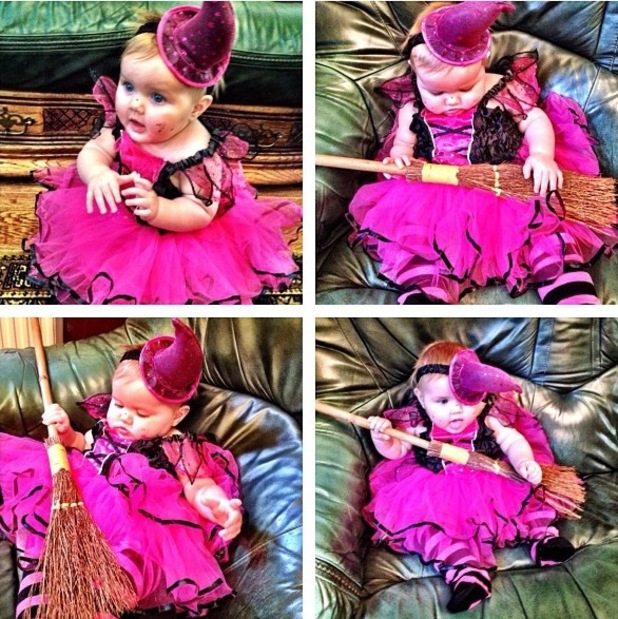 Model and reality star
Imogen, who welcomed Ariana on 11 February with boyfriend Adam Horsley,
posted photos of the tot to Instagram yesterday (29 October).
Imogen went all out for Ariana's dazzling outfit, making sure she had a pointed pink hat, as well as pink and black stripe leggings to match!
Captioning the collage of snaps, Imogen said: "A pretty witch....#cute #pink #princess #colours #poser #halloween #trickortreat." She added on Twitter: "When my daughter pulls this face I could eat her up!!! My little pudding."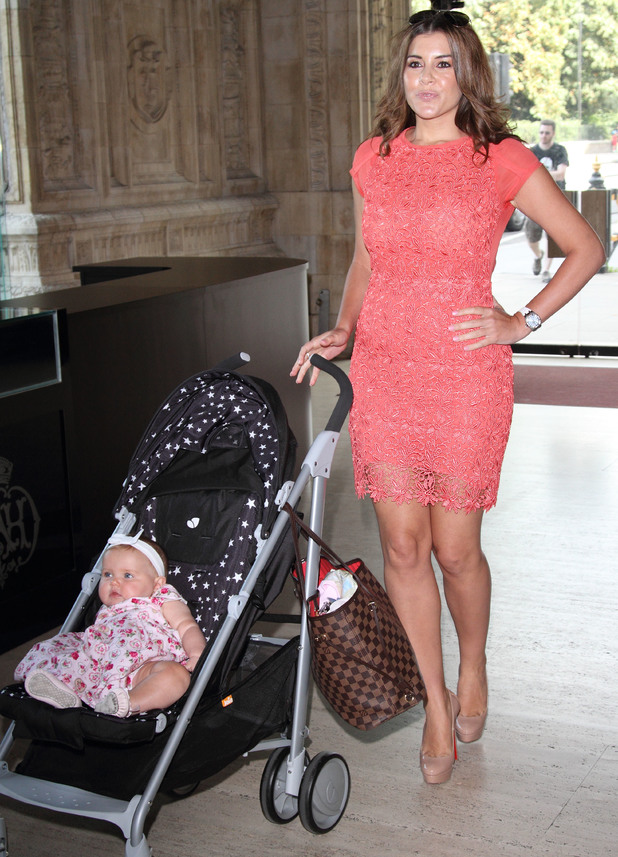 Although Ariana clearly got into the Halloween spirit, we didn't see Imogen dress up for the occasion. But seeing as the official day of Halloween is yet to come (31 October), there's still time for Imogen to get involved!
Meanwhile, Imogen revealed last week that she has been encouraging Ariana to speak her first words, but it hasn't quite gone to plan!
She told her Twitter followers (21 October): "Ariana's been saying some words....gaga!!!! I'm saying mama and dada she's saying gaga. Full of stories with gaga...."