Former EastEnders star Scott Maslen has more Sexiest Male gongs than he can carry, yet he insists he really isn't that sexy!
After picking up the title four years straight at the British Soap Awards, Scott finally gave up the honour this year when
Hollyoaks'
Danny Mac walked away with it.
But rather than feeling down, Scott is actually relieved.
He tells
Reveal
: "I pulled out of this year thank God. It's embarrassing when you're 42 years old and being put up against the young 'uns.
"It's the sort of thing you'd like when you're young. Speak to my wife, she sees me in the morning - I doubt she'd say I'm sexy. Very smelly and noisy more like."
He may be glad not to have the title anymore, but Scott - who played Jack Branning in
EastEnders
- definitely isn't short of female admirers.
But what does his wife Estelle really think? "She's alright. We're a very tight family so she's never had anything to worry about," Scott says.
"As an actor, you're cast as certain things and get what comes with it, but you mustn't read into it anymore than that. Get on with life rather than worry about whether you're sexy or not.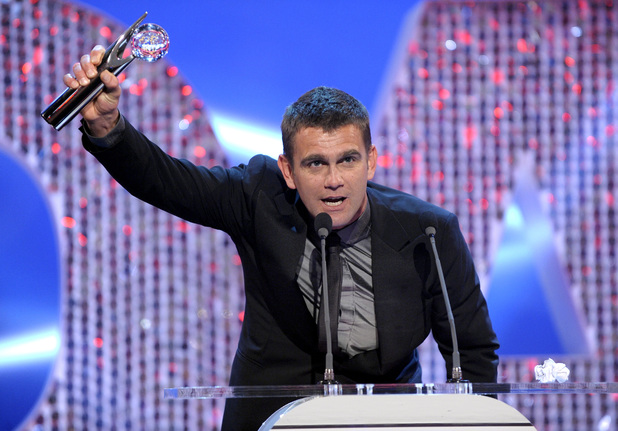 "It's all very superfluous. As an actor, these things come your way so it's best to be gracious and get on with your job."
Viewers saw Scott leave
EastEnders
earlier this month after starring in the soap as Jack for 12 years.
This Christmas he will appear in panto in Bournemouth and, beyond that, he is looking forward to trying his hand at a range of acting roles.
But although he is excited about the future, Scott misses his friends terribly.
"
EastEnders
was like being at school. You become friends with everyone, from the top cheeses right the way down to the cleaners," he explains.
"I miss them, as I used to see them everyday. When you go to work, whether you want to be there or not, you make long-lasting friendships."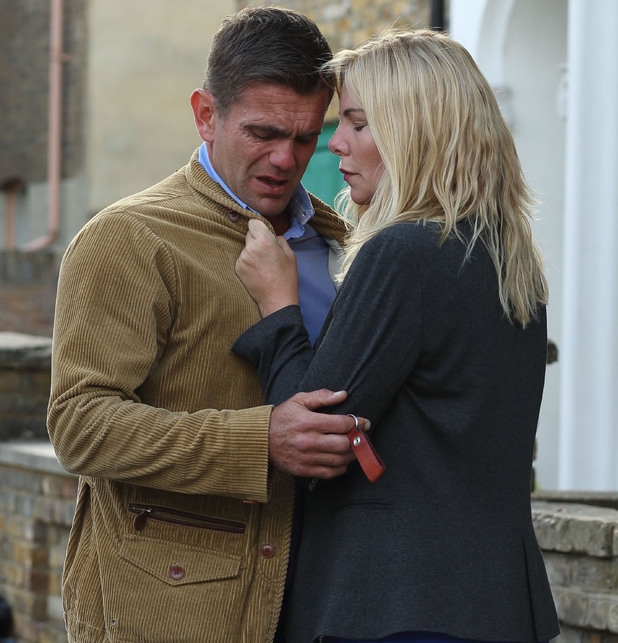 He adds: "I am the one who everyone would have described as a joker on set.
"I'd just mess about and push things to the limit. I'd obviously get on and do my job, but life's too short to be serious all the time.
"When you're doing something long-running like
EastEnders
, you've got to have fun and keep the energy going!"
Scott lives in London with Estelle and their 12-year-old son Zak. Although he will be moving to the coast this Christmas, his family will still be in the audience when he takes to the stage in
Aladdin
.
"I'm a virgin when it comes to panto. I've never had the time before – but obviously I do now, as we all know!" he laughs.
"My son will come but will obviously rip me to shreds… He's 12 and too cool for school. It'll be fun for him, he'll love taking the mickey out if dad."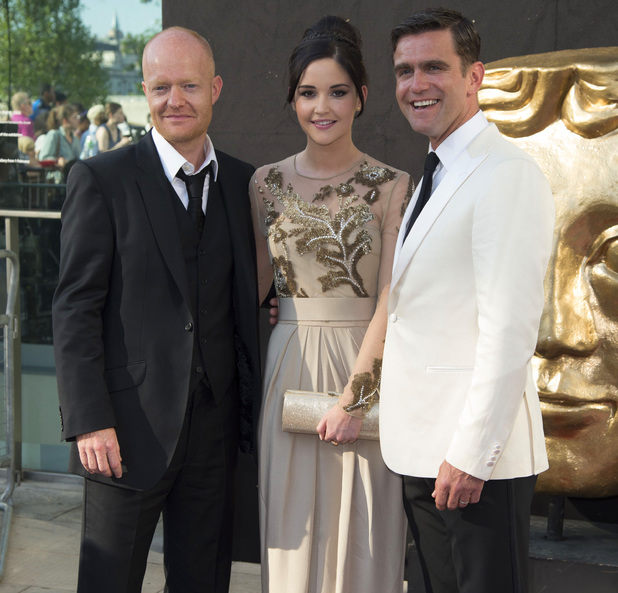 Fans can also get their fix of Scott on Twitter now he has left EastEnders. However, he has a little confession to make.
"If I'm honest, I don't do Twitter – my wife does it! I'm a luddite. I'm not anti-technology but am not part of the data deluge.
"I kind of keep my life very simple, rather than tweeting about the fact I'm not doing anything. My wife does flag up tweets and I'll respond to them.
"She's basically my filter, my Twitter agent, and she's very quick at it!"
Aladdin is at the Bournemouth Pavilion Theatre from 7 December 2013 until 5 January 2014. Standard tickets £15.50 - £18.50, concessions and family tickets available. Call BH Live Tickets on 0844 576 3000 or visit www.bhlivetickets.co.uk