Miley Cyrus stars as an astronaut in a preview of Future's 'Real and True' music video.
The popstar appears covered up in a space suit and helmet in the science fiction-themed music video, which also features Mr Hudson.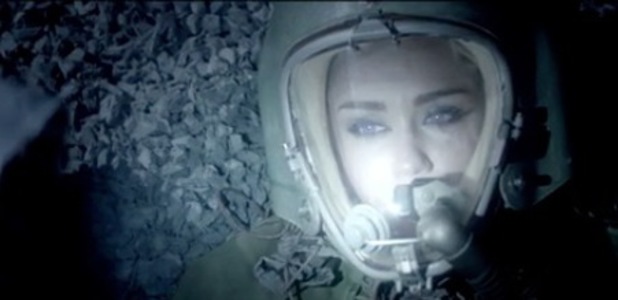 Fans can have a glimpse of the sleek visual in a dramatic 30 second teaser, which was unveiled today (30 October).
The teaser features fast close-up shots, flashing lights and a 20-year-old Miley in action, ending with a quick montage of scenes.
Rapper
Future, who recently got engaged to R&B songstress Ciara,
teamed up with world renowned photographer and filmmaker Rankin to produce the video exclusively for Hunger TV. Watch the teaser clip below:
Photos from the video also emerged last week, which shows Miley naked and covered in metallic body paint!
The full video, which was shot in Los Angeles, won't be released until 10 November. The date will coincide with Miley's eagerly-awaited performance at the MTV Europe Music Awards.
Check out Miley's style transformation in the gallery below:
Copyright: Instagram Miley Cyrus