Ashley Tisdale cosied up to fiancé Christopher French at a Los Angeles party last night, after sharing a make-up free picture of herself feeling ill.
The
High School Musical
star ditched her usual high glamour red carpet dresses for a cute casual look to attend the Lucky Brand flagship store opening in Beverly Hills on Tuesday (29 October).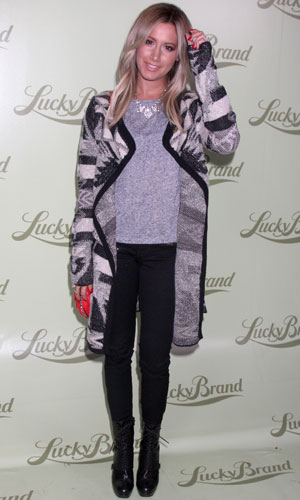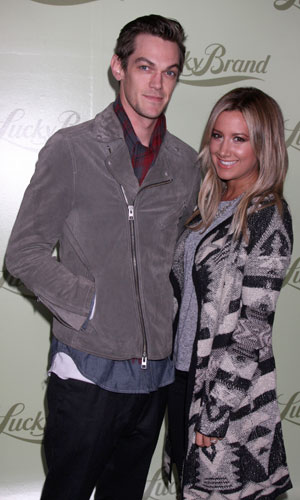 Ashley showed she does dressed-down cool just as well as pure glam, matching a pair of black skinny jeans and black ankle boots with a cosy grey jumper and striking pattererned cardigan.
Love the matching mani and mini red clutch bag as well!
Ashley painted her talons a blood red just in time for Halloween, tweeting: "Thanks nailgarden for my awesome red nails #imhappy #halloweeniscoming."
The 28-year-old looked fabulous – especially as just two days before she'd been tweeting about feeling ill, sharing a picture of herself after a restless night. (We wish we looked as good when we're under the weather!)
Perhaps she had too much candy floss and popcorn at Disneyland at the weekend? Ashley joined her family at the iconic theme park in California to celebrate her grandmother's 80th birthday.
She tweeted while there: "This is what dreams are made of #disneyland #halloweentown."