Lauren Goodger hit back at critics of her figure this morning in a series of emotional Twitter messages, claiming she hadn't eaten for three days and wanted to become the slimmest girl in the industry.
The former
TOWIE
star was clearly upset after seeing unflattering pictures of herself published this week, and took to the social network to vent her frustration.
Lauren tweeted: "Haven't eaten for three days not stopping until I get left the hell alone! I don't think I look like they make out but I'm going to be so skinny! (sic)"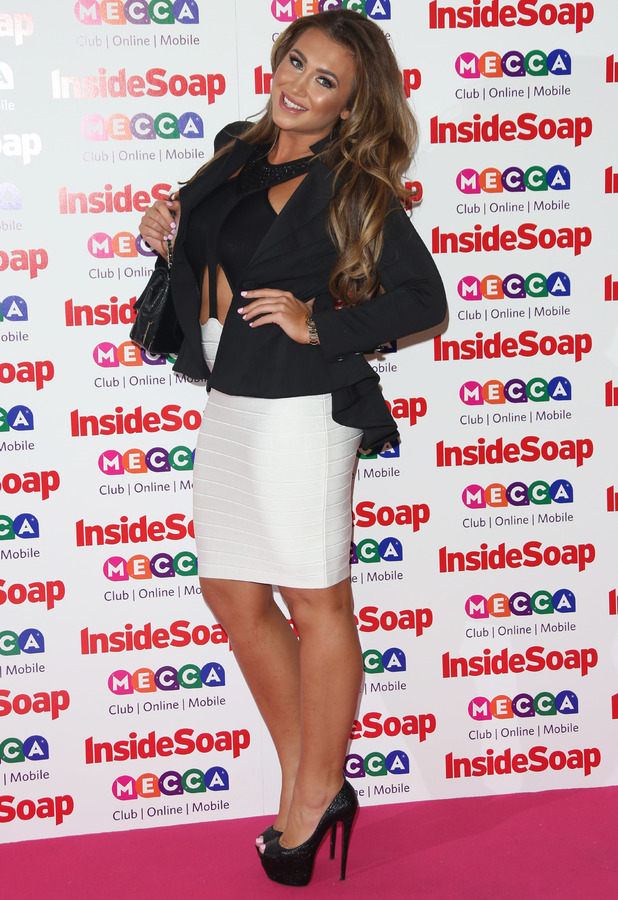 After receiving a string of responses from fans (some worried about her and others accusing her of setting a bad example), she tweeted: "Sorry girls I stand by my ground for three years but now I want to be papped look pretty I feel so embarrassed what's happen this week that… I won't stop until they accept who I am the thought of food makes me sick I am going to be the slimmest girl in the industry that maybe they let me be sexy. (sic)"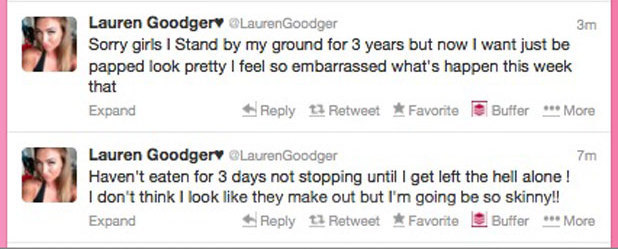 Lauren, who is the owner of beauty brand Lauren's Way, added: "I've got 1 most successful brand in the UK which make me a millionaire but it's not good enough for the industry I'll always be the bad girl who has lived n learned now I'm going turn this upside down watch this space. (sic)"
All the tweets were later deleted and not replaced.
She later tweeted: "Sorry 4rant,V unlike me.Sometimes media pressure gets 2u & feels like cant do right 4doing wrong. Shouldn't have let it get me down. #PMA."