Kelly Clarkson has admitted that she "bawled like a freaking baby" as she exchanged vows with Brandon Blackstock on her wedding day.
The US pop star
tied the knot with Brandon on 20 October in a romantic ceremony held at Blackberry Farm in Walland, Tennessee.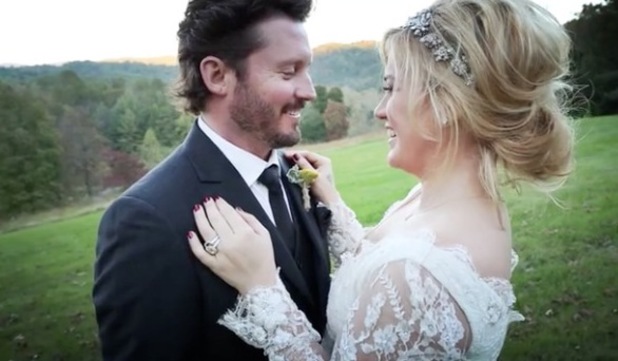 Speaking to Ryan Seacrest on his radio show,
On Air
, Kelly, 31, said: "Honestly, Oh my god, I bawled like a freaking baby! We made up our own vows and then it was like the worst idea ever, I could barely get them out.
"Like it was so bad. If I would have had to have done that in front of a bunch of people - I would have vomited!"
The 'Since U Been Gone' singer, who has just released her first ever Christmas album,
Wrapped in Red
, said her family and close friends will now know call her Kelly Blackstock.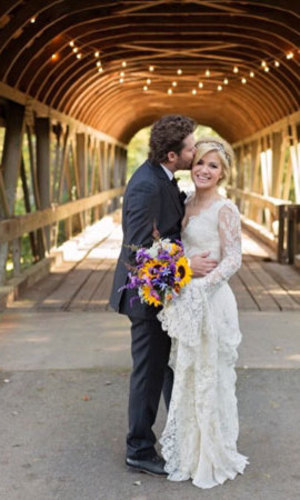 "I don't get to go by that very often because everyone knows Clarkson," she said. "So now with all my friends, I'm like, 'You call me Blackstock'!"
The only guests on hand during the wedding were Brandon's two children, but Kelly explains that her mum "understood."
She added: "Honestly, I thought out of all the people, my mum would have been bummed just because I'm her youngest daughter, but she was so excited. She's on my schedule [too] so she sees how busy we are. But everybody was really supportive."
Watch Kelly's music video for 'Tie It Up' below: