Britney Spears got into the ghostly spirit when she joined Radio 1 host Nick Grimshaw for a Halloween-themed spoof.
The US pop star took part in the light-hearted video called 'It's Britney Witch,' which plays on Britney's signature catchphrase, 'It's Britney, b*tch.'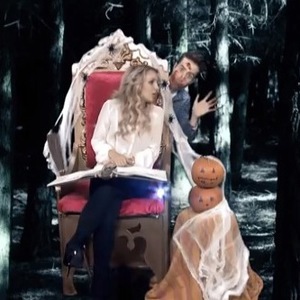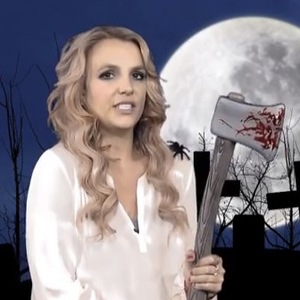 Britney is seen reading out the monologue from Michael Jackson's 'Thriller', as she sits on a large red throne covered with cobwebs, spiders and a pumpkin, all in the middle of a graveyard!
Britney and Nick then continue their spooky adventure and float on broomsticks while pretending to fly into the dark sky. The 31-year-old even wields an axe! Watch Britney in action below:
Britney shared the funny spoof video with her 33 million Twitter followers last night (28 October). It was filmed while Britney was over in the UK two weeks ago to promote her new single 'Work B*tch'.
Taking to Twitter, Britney said: "Got a little spooky with @grimmers at @R1Breakfast a couple weeks ago... Happy (almost) Halloween! #ItsBritneyWitch."
Well, one thing's for sure, the video is sure to get us into the Halloween spirit!
Watch Britney's transformation over the years in pictures:
Copyright: Britney Spears / VEVO