Miley Cyrus has shared an adorable photograph taken from her school yearbook
.
Miley, 20, must be aged about five or six in the sweet black and white snap and it is captioned with her real name - Destiny Cyrus.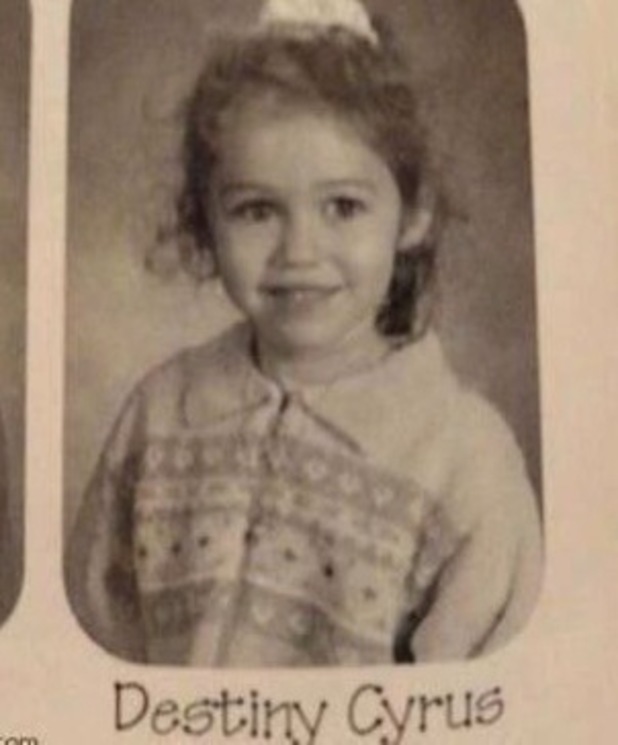 The US pop star, who found fame as a child in Disney show
Hannah Montana
, is wearing a knitted zip-up cardigan and is sporting a white scrunchie in her hair.
Who'd have thought this little cutie would grow up to become the world's most famous twerker!
Sharing the picture on Twitter, Miley said: "&&& if that don't tickle your pickle.."
In a recent interview with
Cosmopolitan, Miley insisted she does not purposely seek attention from the media
.
She added: "I wish I could be who I am without the fame. If everyone would still buy my records and if everything would go to No.1 in 30 seconds or whatever… that'd be great."
Watch Miley's risquè video for 'Wrecking Ball' here: