As if we didn't already know how loved up Kanye West and Kim Kardashian are, the superstar rapper has now set up a pop up merchandise store right next to his fiancée's DASH shop in Los Angeles.
Over the weekend, Kanye unveiled a brand new pop up store on the well known shopping destination, Melrose Avenue in LA to sell merchandise from his hugely successful 'Yeezus' tour, which he is currently embarking on across the States.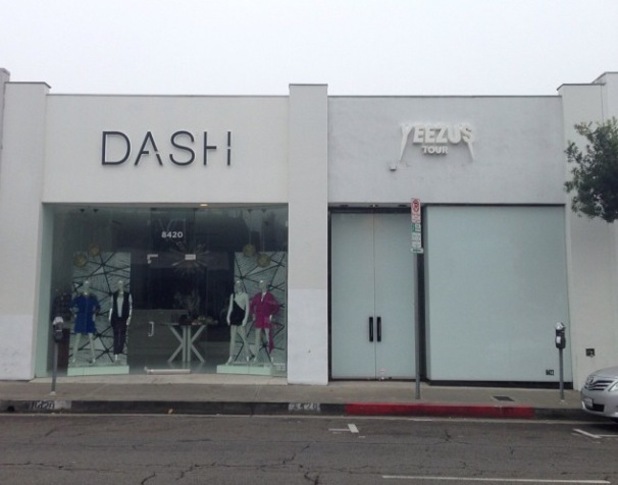 And as a nod to his future wife, the shop is slap bang next to Kim, Kourtney and Khloe's popular DASH clothing store!
But it doesn't seem like the Kardashian sisters mind the competition from Kanye's temporary retail space, as Kim posted a picture of the two shops side by side and wrote the cute caption: "HIS & HERS".
36-year-old Kanye's pop up store is in support of his autumn tour and will be selling T-shirts, long-sleeved tops and hats bearing various designs created by the rapper's dedicated team of street wear experts and designers, also known as DONDA.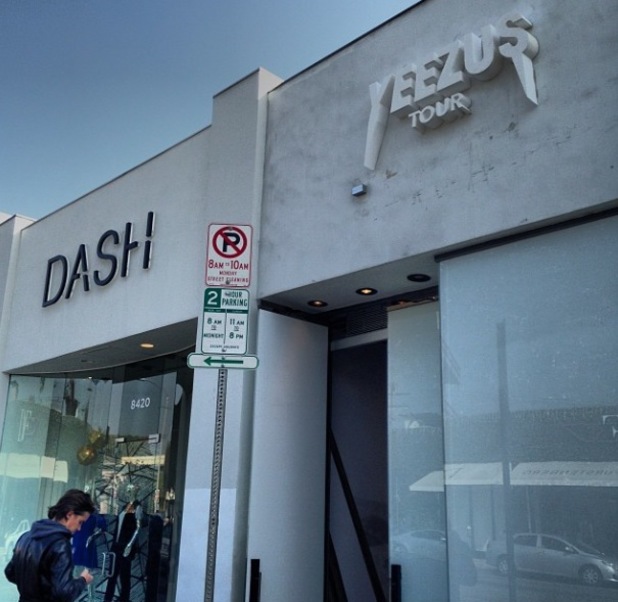 Most of the T-shirts feature an 80s rock theme and are each branded with the name 'Yeezus'.
Controversially, Confederate flags are also being sold on the tour and in the pop up shop.
Kanye
proposed to Kim on her 33rd birthday earlier
this month and the couple - who welcomed their first child into the world in June - have been
inseparable ever since their engagement
.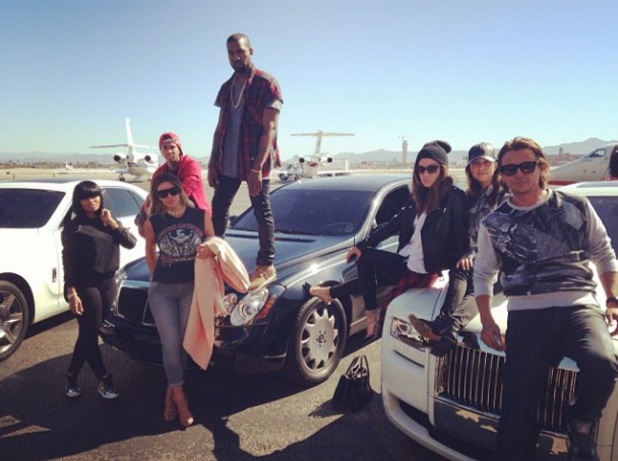 The curvaceous reality TV star has even accompanied Kanye on his recent tour dates, cheering her man on from the crowd and
hanging out with Cheryl Cole
!
What do you think of Kanye opening his store right next to Kim's? Let us know below, as the best comment each week wins £50!