Despite being separated from her husband Bruce, Kris Jenner and the rest of the Kardashian family gathered yesterday to celebrate his 64th birthday.
Kris and Bruce
announced that they had separated earlier this month
and although they now live in different houses, it seems the family unit is still strong.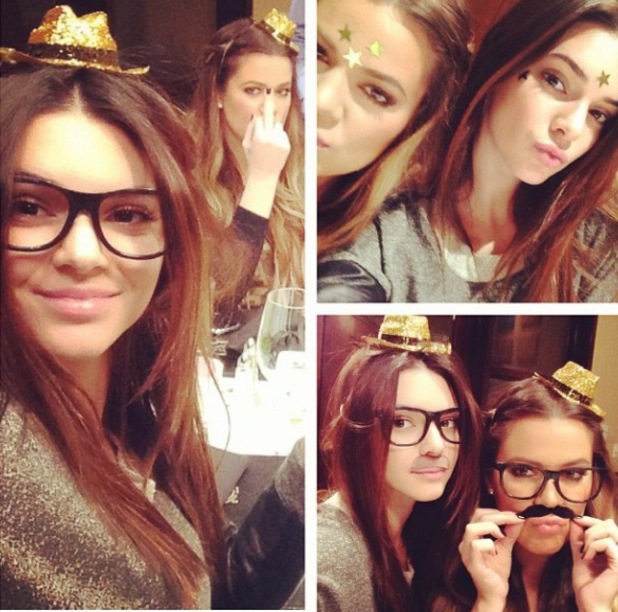 Yesterday (27 October), the Kardashian-Jenners all rallied round to give Bruce a great birthday party before he officially turns 64 years old today (28 October).
And they even bought him two cakes, which each paid homage to the other loves in his life: golf and toy helicopters!
Khloe, 29, posted a picture of her step-dad's yummy cakes and wrote: "He deserves not one but TWO cakes. A few of his favourite things."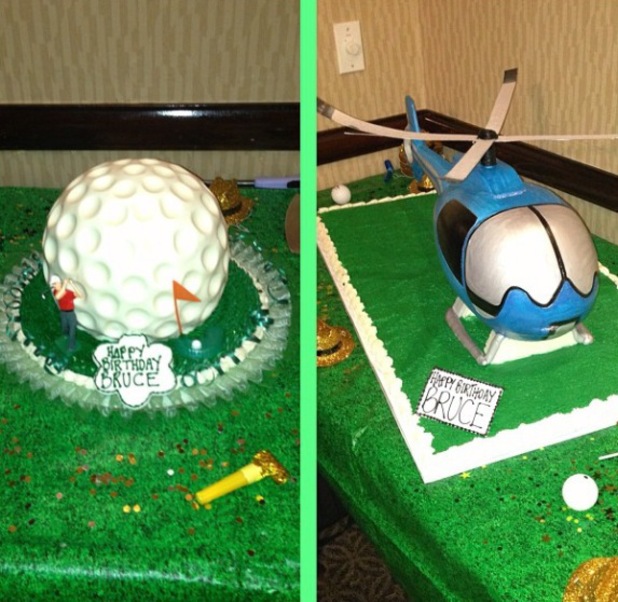 The curvaceous reality TV star - who is
rumoured to be facing her own marriage troubles with husband Lamar Odom
- then uploaded a cute snap of herself and younger sister Kendall at the family dinner and wearing fake moustaches.
She captioned the photo: "Silly sisters @kendalljenner #BrucesBirthdayDinner"
Meanwhile, Kris also appeared to have fun at the party, since she posted a picture on Instagram too.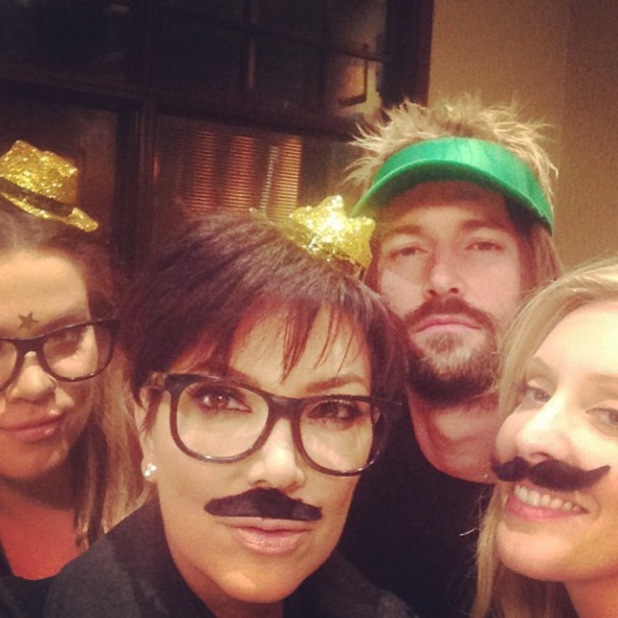 However, she decided against referring to the family gathering as a celebration for Bruce and instead wrote beside the picture: "Just another family Sunday night dinner!!"
Kris and Bruce announced this month that although they have separated after 22 years of marriage,
neither will be filing for divorce
and they both intend to remain on the
Keeping Up With The Kardashians
hit show.
And although rumours have circulated that Bruce is slowly being phased out of the Kardashian clan, these fun new photos seem to suggest that the family is still as close as ever. Phew!
Were you sad to hear Kris and bruce has split? Let us know below!