Lady Gaga shocked the audience at a London gig this weekend, when she stripped off naked and bared her lady bits!
The notoriously controversial singer, 27, arrived at London's G-A-Y in a bizarre cream dress - which looked rather like an old granny's nightie.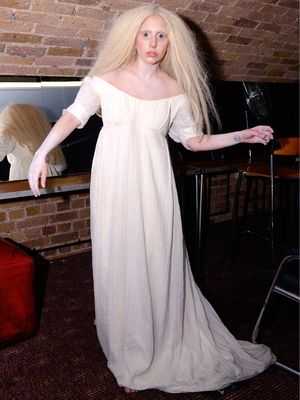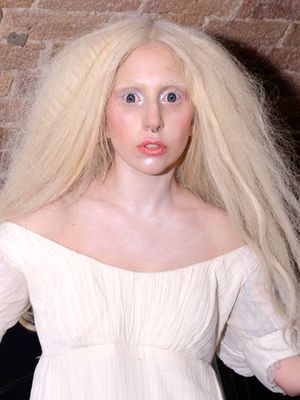 But all became clear, when she stepped out of the dress during the performance and bared her naked body to her surprised fans!
The 'Poker Face' singer is currently promoting her third album ARTPOP - which is released on November 11 - and is dressing in an array of weird and wonderful costumes on her promotional tour of Europe.
Wearing a white blonde wig, with minimal make-up and a nose ring,
Lady Gaga
also wore eye-altering contact lenses. But it was her pert bottom that stole the show when she threw aside her cream gown and showed off her naked body.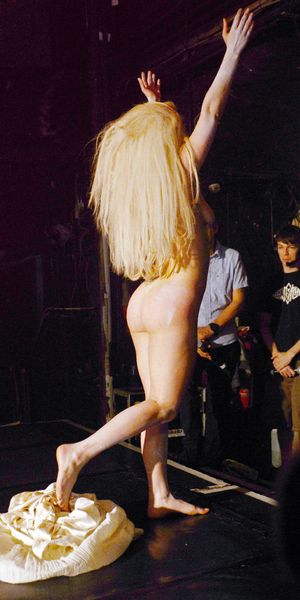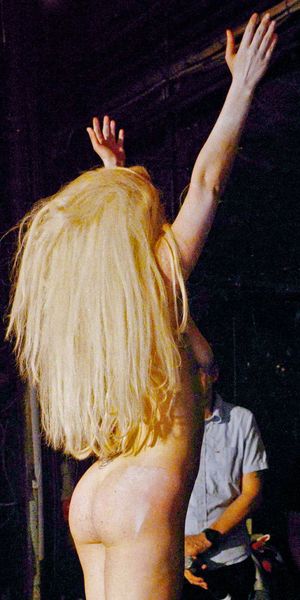 Earlier this week, she wore a
fake moustache and leather underwear
beneath a fur coat in Berlin, and a
headpiece that was a cross between a teddy bear and a cornish pasty
!
You can say a lot of things about Lady Gaga, but you could never call her boring!
What do you think about Lady Gaga's strip? Tell us what you think below!Check out some of Gaga's most bizarre outfits below:
Copyright: Rex Features