Jamie Dornan will be hitting cinema screens as Christian Grey next year, as it has now been confirmed that the actor is to replace Charlie Hunnam in the upcoming Fifty Shades Of Grey film adaptation.
Rumours that the Northern Irish star had been cast as the new male lead after Charlie's swift departure began circulating earlier this week.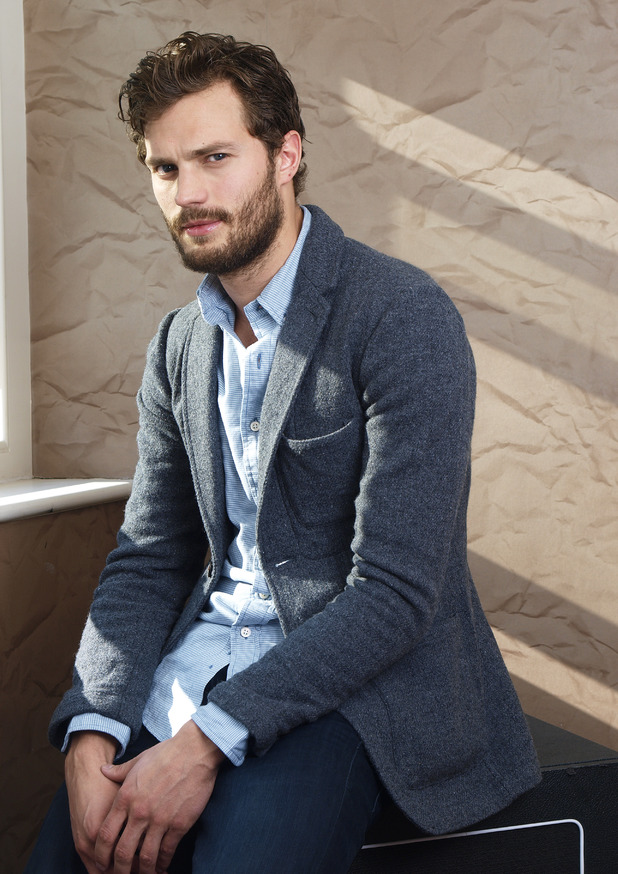 But last night (24 October), the whispers were officially confirmed by
Fifty Shades
author EL James, who tweeted: "Stow your twitchy palms ladies... our man is here. Welcome to #TeamFifty @JamieDornan1 x"
With a brand new Christian Grey to wrap our heads around, we decided to find out some fun facts about 31-year-old Jamie and we're pretty impressed with what we discovered...
He used to be referred to as 'The Golden Torso'
Jamie mastered the art of modelling before becoming a full-time actor – even though he just stumbled into the profession. He was given the nickname 'The Golden Torso' due to his attention grabbing physique and rock hard abs, which stole the spotlight in various modelling campaigns, including a steamy photo shoot with Eva Mendes for Calvin Klein. His chiseled looks have also modelled for Armani and Diro.
He Dated Keira Knightley for two years
From 2003-2005 Jamie enjoyed a relationship with sultry British actress Keira Knightley, after the pair met on a photo shoot. Apparently both Jamie and Keira were heart broken by the split, but insisted they would remain friends.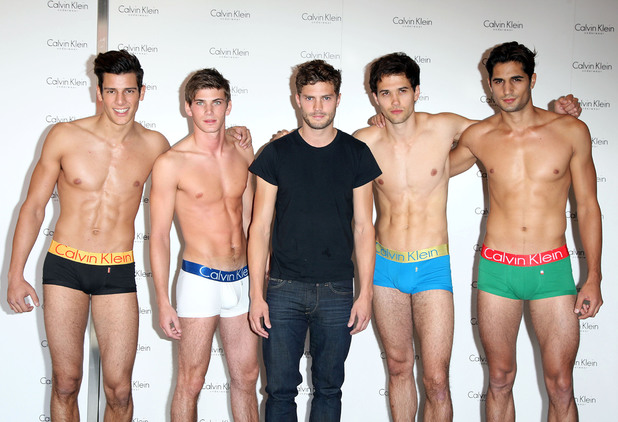 He supports Manchester United
Despite growing up in Northern Ireland, Jamie is a huge Man United supporter. He explained his unusual choice of football team on Twitter earlier this year, saying: "Many people ask why I support Manchester United? I'm from Belfast, so was the incomparable George Best. Simple as that."
He used to play Irish folk music
Up until 2008, Jamie exercised his interest in music as part of an Irish folk group called Sons Of Jim. And it sounds like they were pretty good too, since the band managed to bag a supporting slot on tour with Scottish singer-songwriter, KT Tunstall.
He is happily married
Unfortunately for all of the single girls out there who imagined they might have a chance with the new Mr Grey, Jamie is happily married to English actress and singer-songwriter, Amelia Warner. The couple got hitched in Somerset earlier this year.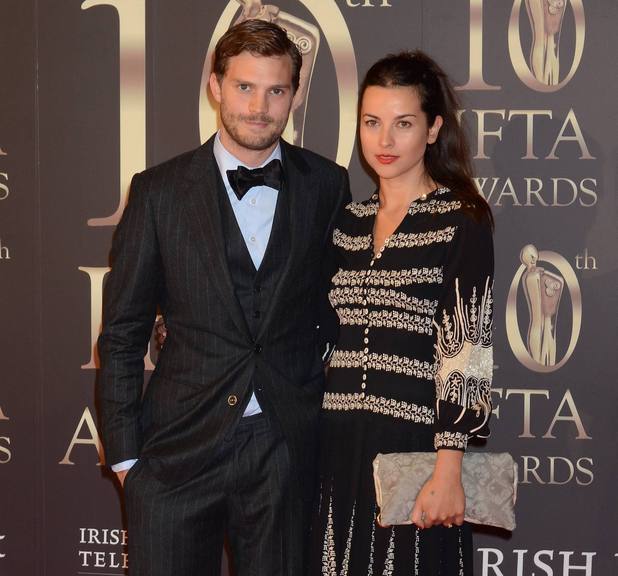 He is an Elvis Presley fan
Jamie isn't just a fan of Irish folk music. In fact, it seems his musical tastes are pretty eclectic, as he is also a huge rock 'n' roll fan. In May, the actor visited the King of Rock and Roll, Elvis Presley's house and couldn't have been more excited. Posting a photo of himself outside the Graceland sign on Twitter, Jamie wrote: "DREAM COME TRUE".
He is about to be a first-time father!
The year just keeps getting better for Jamie, as he and his wife Amelia announced in July that they are expecting their first child together. And since Jamie's dad is a fully qualified gynaecologist and obstetrician, could he be the one welcoming their baby into the world?!
He used to play rugby
In his teenage years, Jamie was an avid rugby player and earned a spot as winger for the Belfast Harlequins. He even dropped out of the University of Teeside to focus on his rugby career, but when that didn't work out, he moved to London and enrolled in drama school.
And his interest in sport doesn't end there, as he has also been into golf from the age of 11!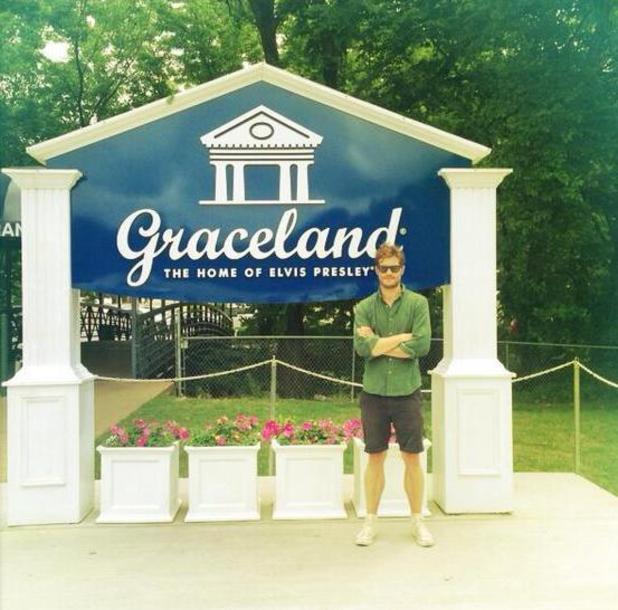 He knows how to be a psycho serial killer
In 2012, Jamie was cast in BBC Two crime drama series,
The Fall
, in which he played a serial killer terrorising Belfast. Jamie's portrayal of character Paul Spector was well received and
The Fall
even became the highest rated drama launch in eight years.
He's worked with Kirsten Dunst and Tom Hardy
Jamie is familiar with being on the big screen, as well as acting for television, as he starred in the historical comedy-drama film,
Marie Antoinette
, in 2006. The 31-year-old actor worked alongside big names in the industry, such as Kirsten Dunst, Tom hardy and Steve Coogan and played the role of Axel von Fusen, who famously had an affair with Marie.
So he's an actor, a model, a former rugby player and a musician?! We're literally counting the days until we get to see Jamie on the big screen as Christian Grey!
What do you think of Jamie taking over from Charlie Hunnam in the film? Let us know below, as the best comment each week wins £50!