Lady Gaga made another bizarre choice of outfit yesterday as she visited Berlin wearing a moustache and leather underwear, which she seductively exposed under a fur coat!
The 27-year-old singer turned heads (yet again) as she promoted her album,
ARTPOP
, at Berlin's famous Berghain club on Thursday night (24 October).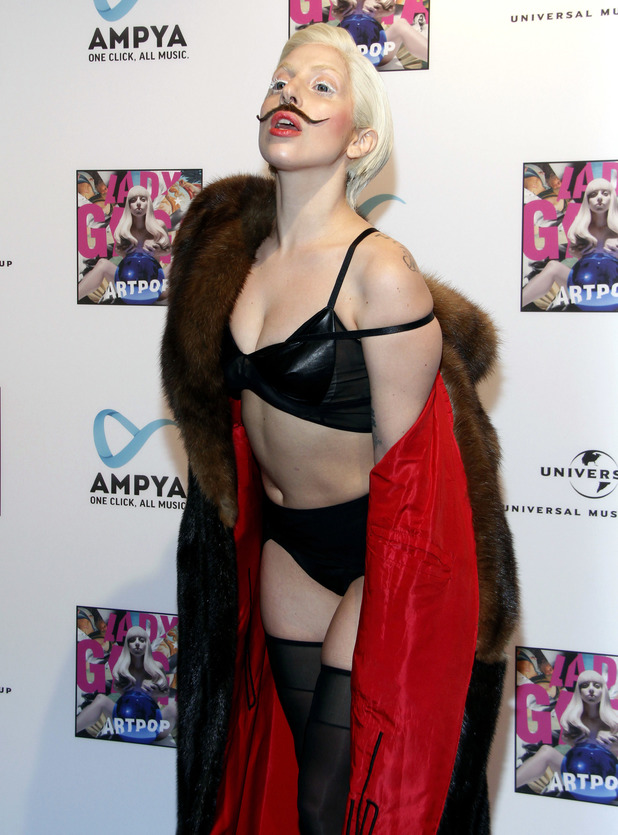 Gaga wasted no time in showing off what was underneath her floor-length fur coat, and her numerous tattoos were on display as she posed for photos in a leather panel bra and pants.
Striking a fierce and statuesque pose, Gaga literally put one foot in front of the other as she showed off her killer black heeled boots.
With her short and sleek blonde hair, Gaga's nose ring was just as visible as her shimmering white eyeliner!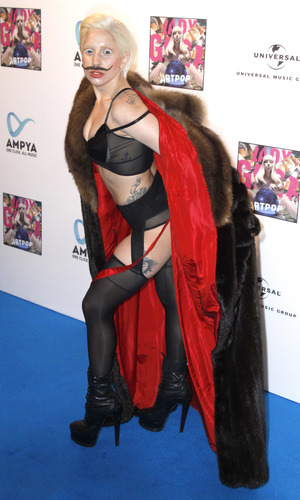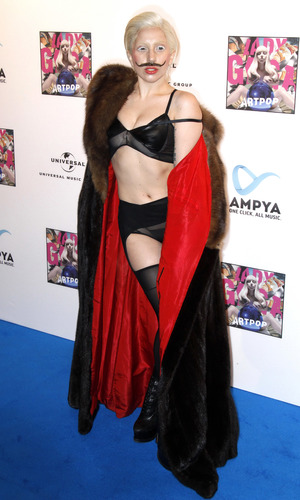 As a self-proclaimed art lover, Gaga's choice of moustache could have been inspired by great surrealist painter Salvador Dali, who was also well know for his signature moustache.
The 'Bad Romance' singer is currently on a promotional tour for
ARTPOP
, and will be heading to the UK to perform an exclusive track on
The X Factor
during Sunday night's results show (27 October).
Yesterday,
Gaga wore a headpiece that was a cross between a teddy bear and cornish pasty!
We're running out of words to describe her eccentric styling, but she's certainly got us all talking!
Check out some of Gaga's most bizarre outfits below:
Copyright: Rex Features