The Duke and Duchess of Cambridge have released the official photographs from the Christening of their baby son George.
Prince George
was Christened at the Chapel at St. James's Palace on Wednesday, 23 October in an intimate ceremony attended by only immediate family and close friends of the royal couple.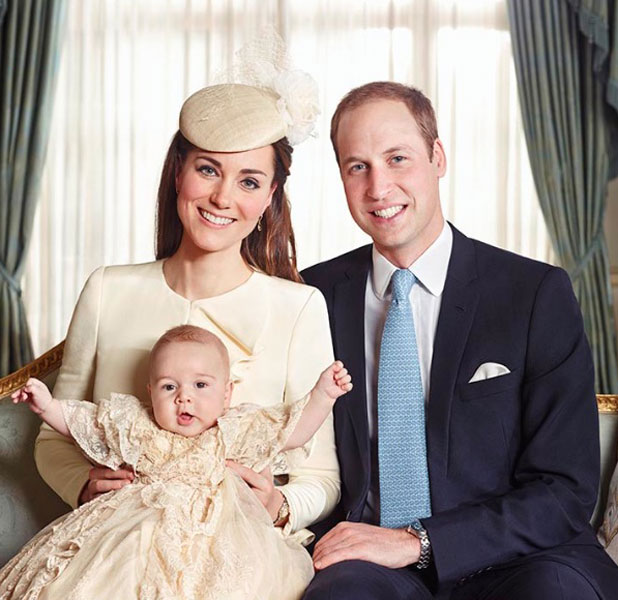 Photographer Jason Bell captured the special day for Prince William and Kate in a series of beautiful official photographs, released to the public by Kensington Palace this morning.
One picture is of particular importance: it shows little Prince George with his father, Prince William, grandfather, Prince Charles, and great-grandmother, The Queen, marking the first time since 1894 that three future Kings have been photographed with the current monarch.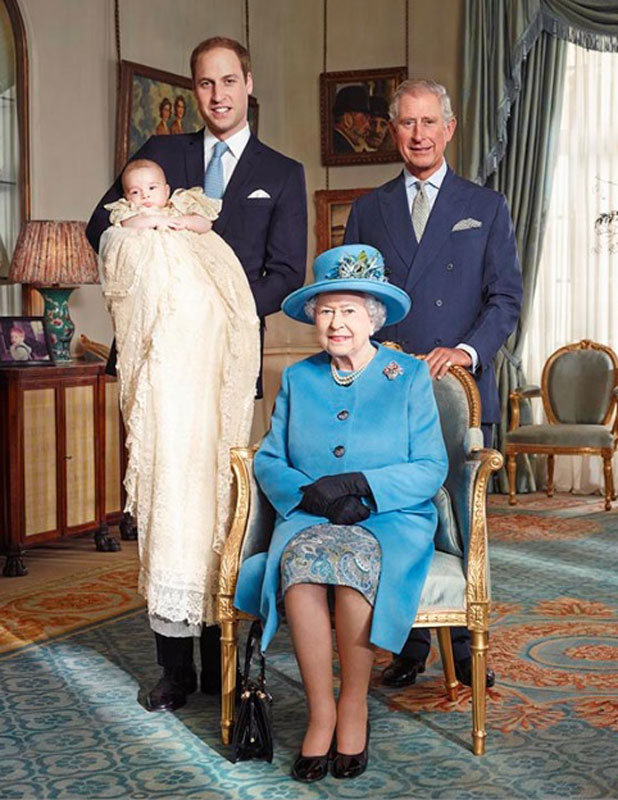 Prince George wore a hand-made replica of the Royal Christening Robe, made by Angela Kelly, the Queen's Dressmaker.
The Duke and Duchess chose for George's christening to be a low-key affair away from the public eye. Instead of a large venue like the traditional Music Room at Buckingham Palace, they
chose the relatively small chapel at St. James's Palace
and limited the guest list to immediate family and close friends.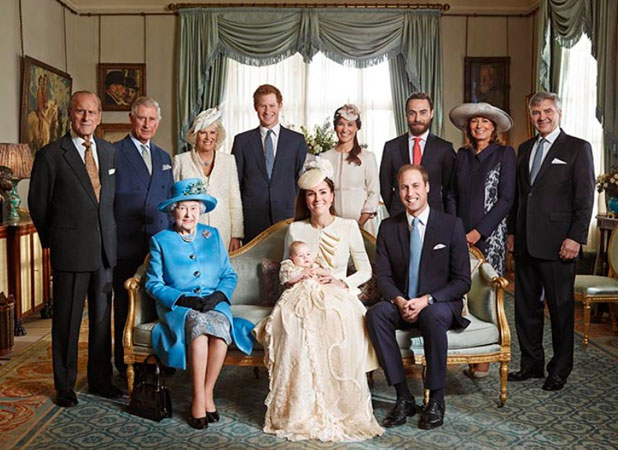 They picked two hymns - 'Breathe on Me, Breath of God' and 'Be Thou My Vision'. Kate's sister Pippa Middleton did a bible reading, St. Luke ch. 18, verses 15-17, and William's brother Prince Harry read another, St. John ch. 15, verses 1-5.
The Archbishop of Canterbury, the Most Reverend Justin Welby, baptised the third in line to the throne and were two anthems sung by The Choir of Her Majesty's Chapel Royal -
Blessed Jesu! Here we Stand
(Richard Popplewell) and
The Lord Bless You and Keep You
(John Rutter).
The Lord Bless You and Keep You
was written in 1982 especially for Prince William's Christening.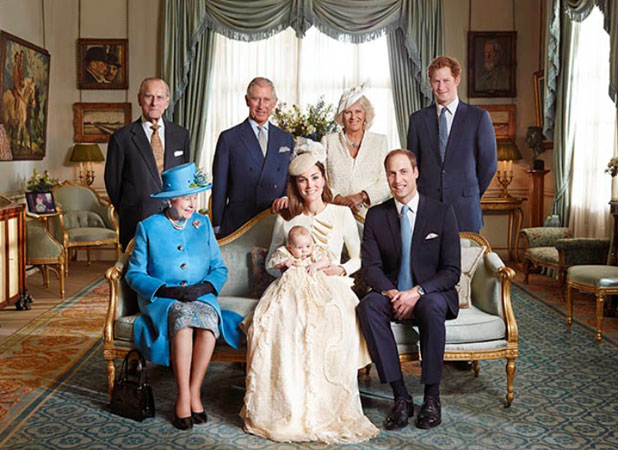 The royal couple announced their picks for godparents shortly before the Christening. To many people's surprise, Pippa Middleton and Prince Harry were not among the seven names, as the royals chose instead to go with close friends. The only family member among them was William's cousin Zara Phillips.
The other godparents are: university friend Oliver Baker, Kate's schoolfriend Emelia Jardine-Paterson, Earl Grosnevor, Jamie Lowther-Pinkerton, Julia Samuel and William Van Cutsem.
Following the service, a private tea was hosted by Charles and Camilla in Clarence House. Guests were served slices of christening cake, which is a tier taken from The Duke and Duchess of Cambridge's wedding cake.
George was born on 22 July 2013 at the private Lido Wing at St. Mary's Hospital
. His
full name is His Royal Highness Prince George Alexander Louis
.
Pictures of Prince George leaving hospital below:
Copyright: WENN