Lying on the hospital bed, staring at the ultrasound screen, with her husband silently crying beside her, Nicola McLean could feel her world crashing down around her.
It had been a year since she suffered a traumatic miscarriage – which she believes was caused by her severe eating disorders – and in that time she'd worked hard to turn her life around and become fit and healthy in preparation for baby number three.
But now, just a month after the joy of discovering that she was pregnant, doctors told her they weren't able to find a heartbeat for her unborn baby.
"I'm devastated," a distressed Nicola, 32, tells
Reveal
. "I just don't get it. I just can't understand it. It's awful."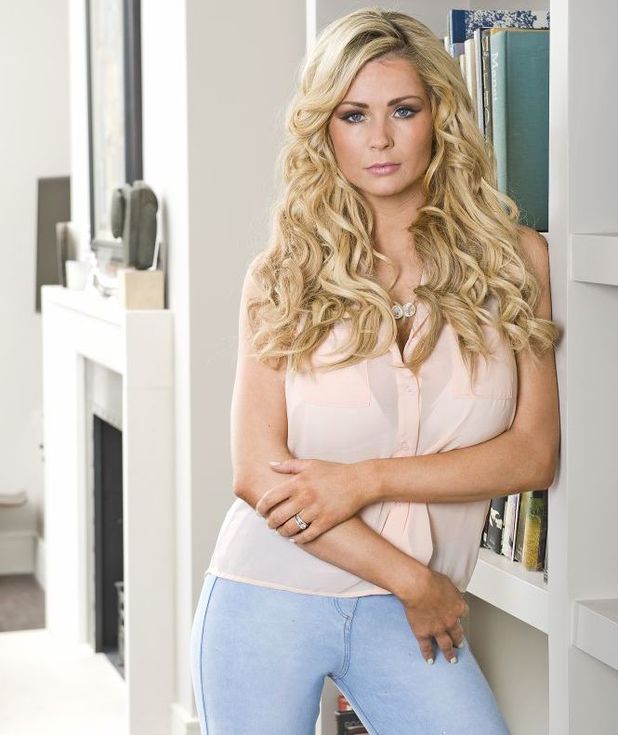 Following her miscarriage in 2012, Nicola and husband Tom Williams, 33, had been desperately trying to conceive again.
And they were overjoyed in September this year, when they found out Nicola was pregnant.
"My boobs were hurting and they only hurt when I'm pregnant," she says. "I was so excited and did a test straight away and it was positive. Tom was over the moon! But we were worried after what happened last time, so we went for a scan straight away. By that point I was two months pregnant, and the doctor said everything was fine."
After the initial scan, Nicola, who is mum to Rocky, seven, and Striker, three, felt reassured and was positive about the outcome of this pregnancy – despite Tom being a bit more reserved.
"I'm permanently broody and have always wanted a big family, so I was really excited when I found out I was pregnant. I was even wondering whether it was a boy or a girl," says Nicola. "Tom told me not to get over-excited and to just wait until the three month scan. But I was all, 'It'll be fine!' I'm a very positive person and I really thought this was going to work out well.
"We still didn't tell the boys though. We wanted to wait until I was further along the pregnancy because nine months is a long time to wait, especially for a child. I didn't tell Rocky I was pregnant with Striker until I was properly showing."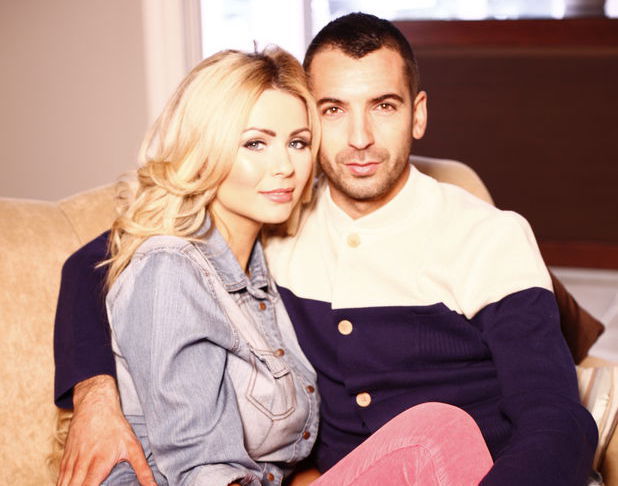 Sadly, when Nicola went for her three-month scan, doctors delivered the bad news, telling the couple that they weren't able to find a heartbeat. Exactly the same thing had happened a year earlier.
Speaking publicly about her ordeal for the first time, Nicola recalls: "It felt like Groundhog Day. As soon as they started the scan, I knew things weren't right. They kept moving the scanner around and I just could tell. With Rocky and Striker, the heartbeats had been really strong and I heard them instantly. But this time I heard nothing. And I just knew. I looked at Tom and said, 'I know.'
"It was the same doctor I'd seen before and he just said, 'I'm really sorry, Nicola. There isn't a heartbeat.'
"I was devastated. I couldn't even be brave about it."
Along with Nicola, ex-footballer Tom was equally distressed by their loss.
"Tom was gutted," says Nicola. "Last time we had the miscarriage, maybe because the pregnancy had been a total surprise, he was a bit more, 'Come on'. But this time it really knocked him.
"Also his priority is me, and he wants me to be happy – which I wasn't, so that was his biggest concern."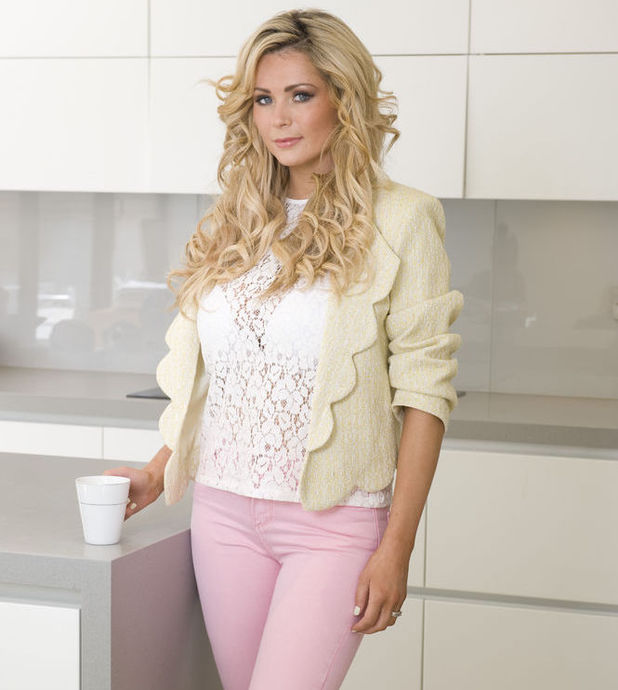 Sadly, Nicola's suffering didn't end there – she then had to take a tablet to induce a 'natural' miscarriage.
"I had two choices, either a hospital procedure where they remove everything, or a tablet at home," she says. "The tablet helps you miscarry 'naturally' by inducing the baby out. I didn't want to go to hospital because I've got two boys to look after, so I just did it at home. I think either way it's traumatic. I was bleeding for two weeks, which was hard."
Less than a month later, Nicola is understandably still distraught – and has even ruled out having more children in the future.
"Tom wants to try for another baby as soon as possible, but I'm done," a teary Nicola tells us. "This is the first time I've ever felt like this. I'd love to have more babies, but the thought of having a miscarriage again is just too unbearable.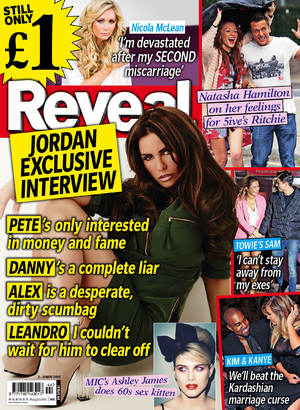 "I've always thought about adopting and fostering, so that's an option. But I don't think having a baby naturally is going to happen for me. I've got an appointment with my specialist in a few weeks, where I'll evaluate all my options and make a decision."
Doctors blame both miscarriages on low hormone levels – something that Nicola believes could be linked to her eating disorders.
The former glamour girl has suffered from anorexia and bulimia since the age of 11 and, as a result, she has irregular periods – sometimes no periods at all.
"Low hormones can be related to eating disorders," she admits. "But after my last miscarriage, I worked really hard to become fit and healthy. My body was in a good place and I was really hopeful about getting pregnant again."
Despite what she's been through, Nicola is trying hard to be positive for the sake of her sons.
"I've been really emotional," she says. "And really snappy – which is very unlike me. But I am working hard to get out of this mind set. I've got two amazing boys, who are my world and my priority, and that's what I keep reminding myself of every time I feel down."