Made In Chelsea's Oliver Proudlock and Francis Boulle celebrated their birthdays with a joint celebration last night.
The reality stars enjoyed a big lads' night out in London on Wednesday (23 October) with their co-stars and best friends, including Jamie Laing and Stevie Johnson.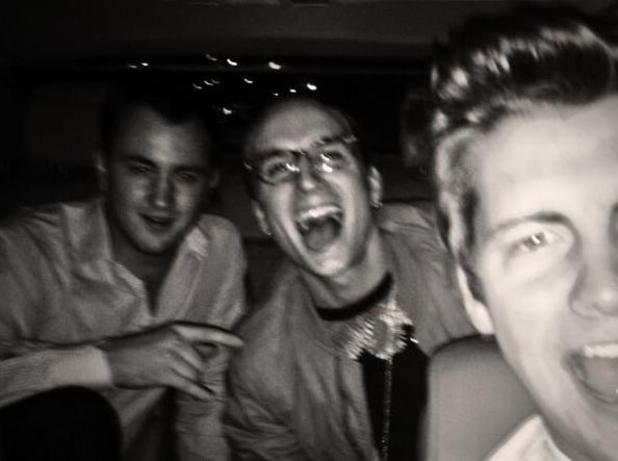 Stevie posted a black and white photo of himself alongside Proudlock and Francis while they were in a car. Captioning the snap on Twitter, he said: "Ready to go big with the birthday boys @oliverproudlock @FrancisBoulle."
Judging from the photo, it looked like it was the start of a wild night, as Stevie, Proudlock and Francis all looked to be pretty excited!
Francis, who turned 25 on Sunday (20 October), told his Twitter followers at the time: "Thanks for all the birthday wishes, 25 years old... I guess I'm a big boy now."
Meanwhile
Proudlock, who has taken up knitting as a new hobby,
celebrated his birthday yesterday (23 October).
Best friend Jamie sent his well-wishes on Twitter, he said: "HAPPY BIRTHDAY TO MA BOI @oliverproudlock BIG tonight x."
We know these boys like to party, so no doubt it was an eventful night!
Watch the trailer for next week's episode of
Made In Chelsea
below: