Lady Gaga made quite an entrance at her hotel in Berlin today, as she flashed her bum and a whole lot of leg in a super short and frilly outfit.
The pop songstress arrived in the German capital on Wednesday (23 October) and was pictured wearing yet another one of her unusual and flamboyant creations, which surely turned a few heads.
Covered in a number of ruffles and layers of pale pink fabric with tiny flower detailing, Gaga's short dress was an interesting choice for the autumnal weather.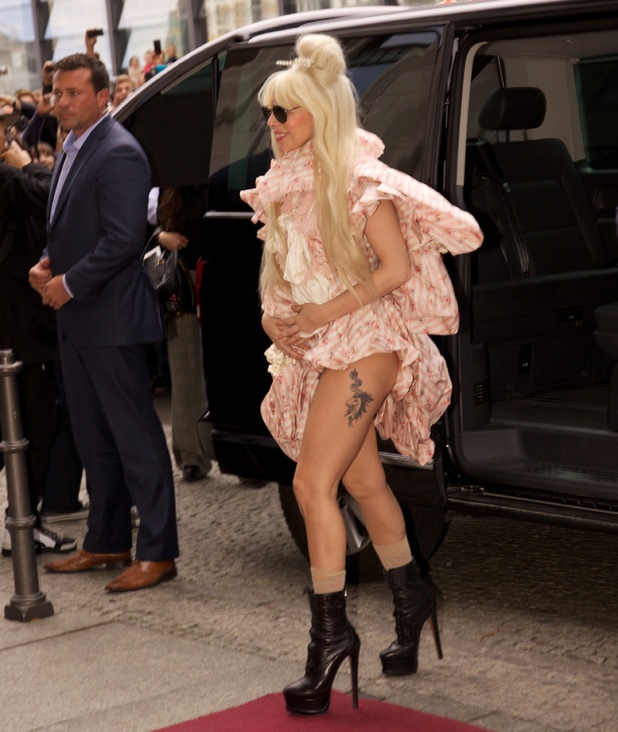 As well as the old-fashioned feel of the material, her frock featured an unusually high hemline that appeared to just skim over her bottom on one side, revealing her entire leg and thigh tattoo as she walked around the hotel entrance greeting her fans.
Gaga accessorised with a pair of circular framed sunglasses and some black platform boots.
In keeping with the theme of her dress, she also seemed to have included a few flowers in her hair, which were almost hidden in her high bun.
The 27-year-old superstar is no stranger to flashing her flesh and
recently bared her bum on the cover artwork for her new single
featuring R.Kelly, 'Do What U Want'.
She is set to release her
next studio album, ARTPOP, on 11 November
and has been working relentlessly to promote her project.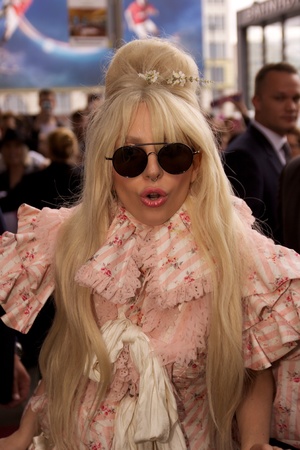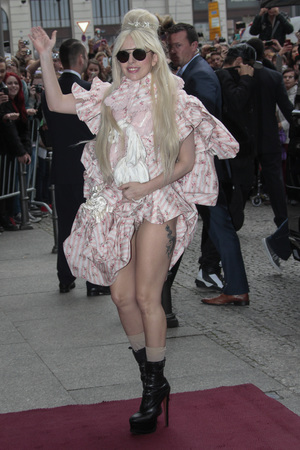 In a bid to create a buzz this week, Gaga went on a Twitter rant and decided to clear up a few misconceptions about herself and her music.
In response to people who have previously made signs and posters claiming "God hates
Lady Gaga
", the singer tweeted: "#YouCantHaveMyHeart I'll always fight for equality, got my own relationship with God."
She also insisted that she in uninterested in chart positions and whether her music is better than Katy Perry's or not by writing: "APPLAUSE didn't DEBUT AT #1! KATY IS BETTER THAN HER! #UWontUseMyMind I write for the music not the charts."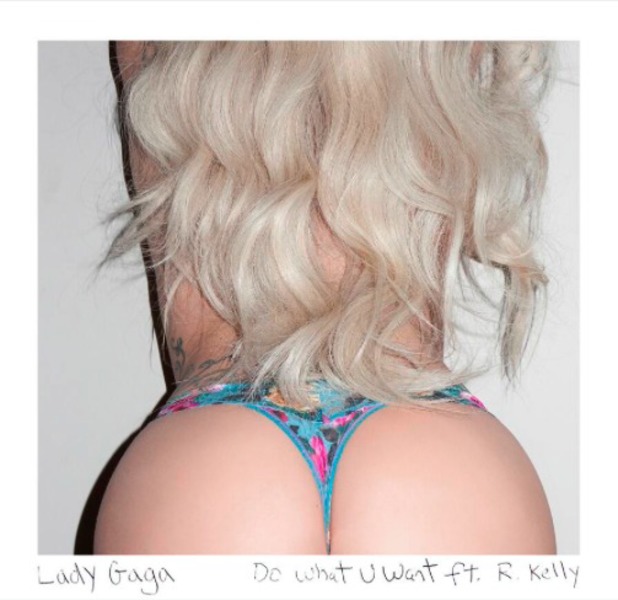 Gaga even slammed comments that compare her to Madonna by almost mocking her critics in the tweet: "LADY GAGA IS A REDUCTIVE MADONNA COPY! SHE'S OVER NOW! #WriteWhatUWant #SayWhatUWantBoutMe #ImNotSorry"
The eccentric award-winner is due to perform her new single 'Venus' exclusively in the UK on
The X Factor
's result show this Sunday (27 October).
What do you think of Lady Gaga's latest outfit? Let us know below.