Chris Hemsworth looked as gorgeous as ever on the red carpet last night. In fact, we were so busy looking at his handsome face we almost didn't notice that he'd left the label on his jacket!
The Australian actor was in Leicester Square, London on Tuesday evening (22 October) for the premiere of his new movie
Thor: The Dark World
.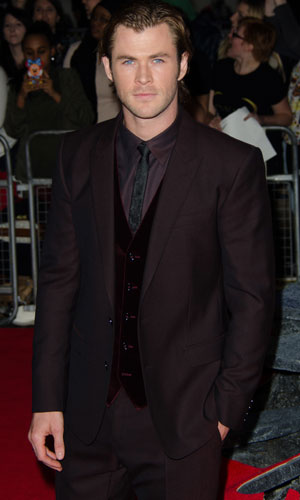 Chris set female pulses facing as he smouldered in his sharp suit with plum waistcoat – but when he arrived at the after party nearby we spied what appears to be a label dangling from his jacket.
Oops.
That being said, we've done that before as well… and it doesn't take away from just how great he looked last night, does it?!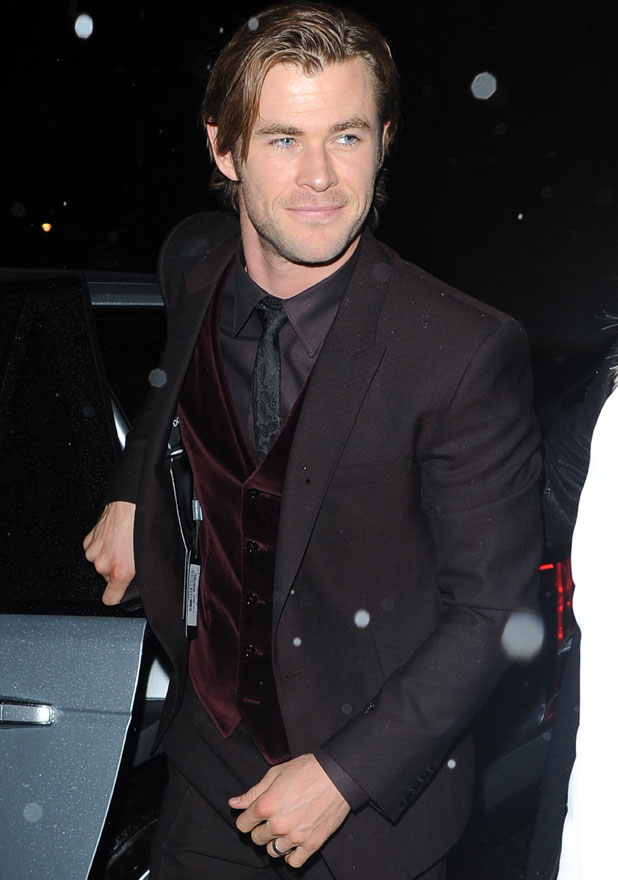 Chris was joined at the star-studded premiere by Natalie Portman
and Tom Hiddleston, who both appear in the superhero franchise.
The first film, released in 2011, saw Natalie's scientist character Jane meeting the powerful Thor (Chris) when he was banished from Asgard. It ended with Thor returning home but being cut off from Jane on Earth after the portal to Asgard was destroyed.
Thor: The Dark World
takes up one year after the first film.
Speaking to reporters
at yesterday's premiere, gorgeous Natalie made us slightly jealous by admitting that working with Chris hadn't been that difficult an experience.
"I think Chris has chemistry with everyone he meets. He's the nicest, most professional, best actor," she said. "He's very easy to be around. It's definitely not something we needed to work at and I think that says so much about him. He's a great guy."
Watch a trailer for
Thor 2
below: