With their older sister Kim getting engaged, Kylie Jenner and Khloe Kardashian have joked that their love lives "suck" in comparison.
On Monday (21 October),
Kanye West got down on one knee to propose to girlfriend Kim
and hired out an entire baseball stadium in San Francisco so that her friends and family could share their special moment.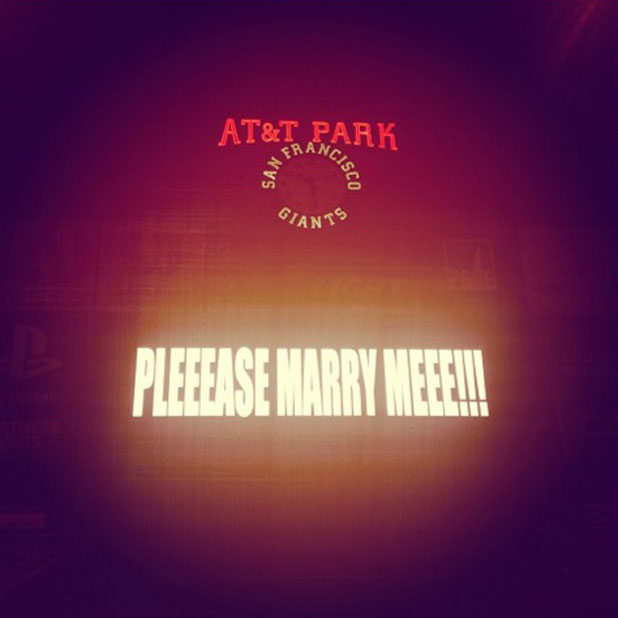 Of course, the Kardashian sisters Kylie, Khloe, Kourtney and Kendall were all in attendance, as well as Kim's longtime pal, Rachel Roy and various member of Kanye's entourage.
And it seems the rap star's ultra romantic proposal got each person in the stadium pretty teary eyed - particularly Kylie and Khloe, who then started contemplating their own love lives.
Kanye proposed to 33-year-old Kim by projecting the words 'please marry me' on the stadium's big screen and also enlisted the help of an orchestra and fireworks to add that extra wow factor.
The following day (22 October), 16-year-old Kylie posted a sweet snap of herself and Khloe during KimYe's happy evening, in which she can be seen crying and smiling.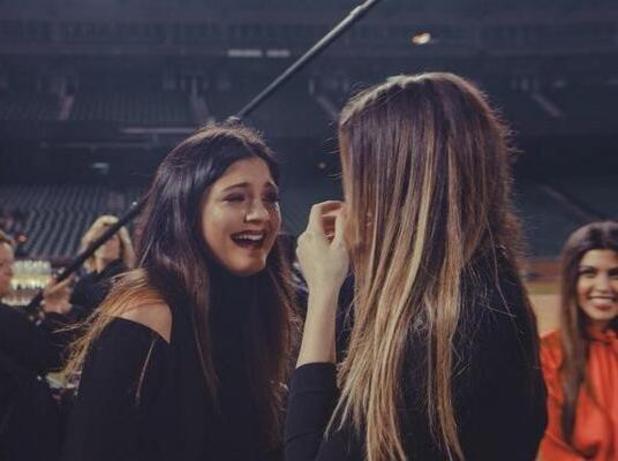 Kylie wrote: "Crying because we are happy for KimYe or because our love lives suck? Mmmmm @KhloeKardashian hahahah."
Although the tweet may be a joke, the topic of love and marriage may hit a little close to home for Khloe, who is currently rumoured to be going through a rough patch with husband Lamar Odom.
The couple are supposedly living separate lives at the moment, after Lamar was accused of being unfaithful and
apparently had been harbouring a drug problem
. Neither Khloe nor Lamar has commented on the allegations.
Nevertheless, Khloe sounds elated for her older sister Kim and was one of the first to speak out about the magical proposal.
On Monday, the 29-year-old tweeted: "Wow!!!!! Am I dreaming??!?! Tears of JOY!!!!!!! Wow!!!!!!"
And 17-year-old Kendall Jenner was quick to prove what an exciting night they had all had too, as she soon posted a Keek video of herself, Khloe, Kylie and some friends dancing in the baseball stadium to Kanye's song 'Black Skinhead'.
Oct 22, 2013 | amazing! by KendallJenner on Keek.com
Kendall simply captioned her short video: "amazing!"
What do you think of Kanye's proposal? Let us know below, as the best comment each week wins £50!