Kim Kardashian has finally broken her silence on her engagement to Kanye West, sharing a picture of her beautiful ring shortly after the big proposal.
Keeping Up With The Kardashians
star Kim kept her first public comment on the engagement simple, tweeting just: "YES!"
She added a picture of her hand - flaunting that all-important ring! In the background we can see the big screen at the AT&T Stadium in San Francisco where Kanye projected the words 'please marry me'.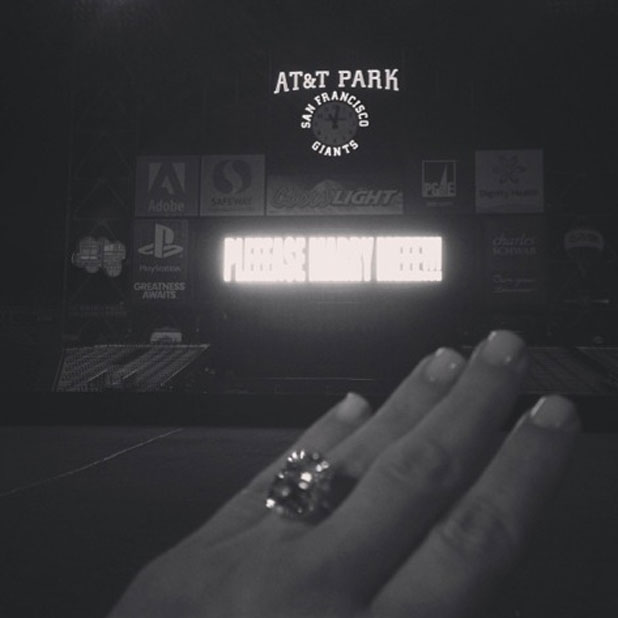 Kanye rented the famous baseball park in honour of Kim's 33rd birthday but little did she know it was also so he could make his grand gesture in style!
The rapper is said to have asked
Kim's mum Kris Jenner for permission before popping the question to Kim with a 15-carat diamond ring
.
Kim and Kanye were long-time friends before getting together in 2012. They welcomed their first child together, daughter North West, in June 2013.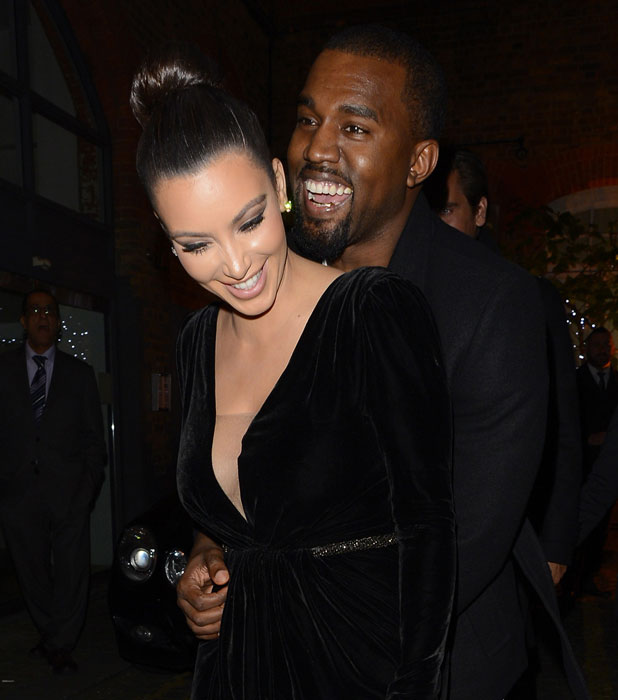 In addition to using the big screen for his proposal, Kanye is said to have arranged an orchestra to play tracks including his song 'Knock You Down', which many believe references Kim in the lyrics. Rumours suggest he wrote it while she was dating Amercian footballer Reggie Bush.
The lyric reads: "You was always the cheerleader of my dreams / To seem to only date the head of football teams / And I was the class clown that, always kept you laughin' / We, were never meant to be baby we just happened."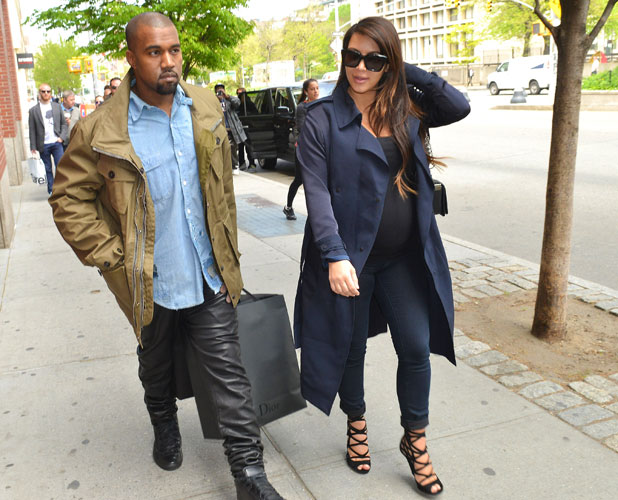 Kim may be the newly-engaged one in the family but she's actually one of the last to comment on the happy news.
Her sister Khloe alluded to the proposal via Twitter this morning when she wrote, "Wow? Am I dreaming? Tears of joy!" Mum
Kris later confirmed it to E! News
, describing Kim and Kanye as a match made in heaven.
Kris later tweeted: "Best night EVER!!! #happilyeverafter."
Elder sibling
Kourtney Kardashian then followed suit, tweeting a close up image of the big screen at the baseball park
and the words: "She said YES!"
Kim has been married twice before. Her first marriage was to music producer Damon Thomas when she was just 19, but that ended three years later. In 2011 she was famously married to basketball player Kris Humphries for just 72 days before filing for divorce.
More celebrities who are engaged below!
Copyright: Instagram Mark Wright