Peter Andre has launched a brand new initiative, Pete's Champions, asking his huge fan base to join him in raising money for Cancer Research UK following his brother Andrew's death last year.
Andrew sadly lost his battle with kidney cancer last December and Pete soon set up The
Peter Andre
Foundation in a bid to raise funds for research and to provide support for other families who have been affected by cancer.
However, the 40-year-old has admitted that he was initially unsure about launching his foundation or his latest Pete's Champion's scheme.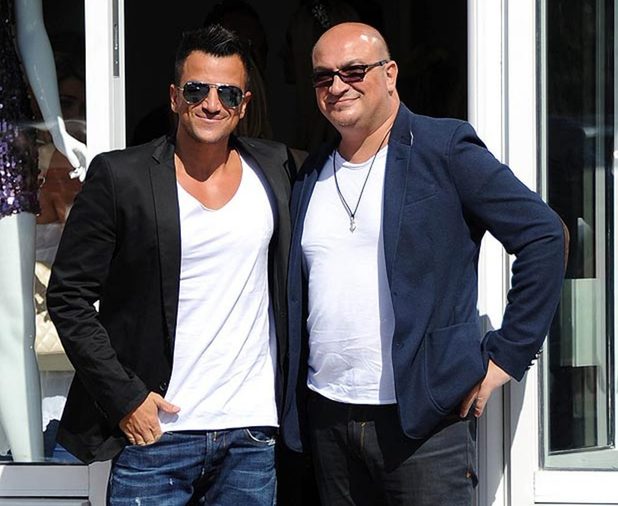 In fact, Pete told Reveal that he was so angry after Andrew's passing that he wanted nothing to do with cancer or the Cancer Research UK collective.
"I didn't want anything to do with anything that had the word 'cancer' in it," he said. "I was against it. My management was saying 'Do you want to help other people?' and I just said 'Right now, I'm so angry at what's happened', I didn't want anything to do with cancer.
"But then one day I woke up and my brother Michael said to me, 'Bro, you're never going to get over it, so you may as well just get on with it'. When he said that, it really clicked and I thought I was going to go mad if I sat there everyday and stayed angry.
"So we had a meeting with Cancer Research UK and they were so unbelievable. They were like 'Look, there's a lot of families going through what you're going through' and I looked at them and said 'Well, we don't want that, do we?'
"I was still angry, but then as time went on I started meeting families that were about to go through what I went through and that really triggered something. I thought, 'I don't want you to feel what you're going to feel' and I knew what was coming. So we got involved with Cancer Research UK and they came up with the Pete's Champions idea."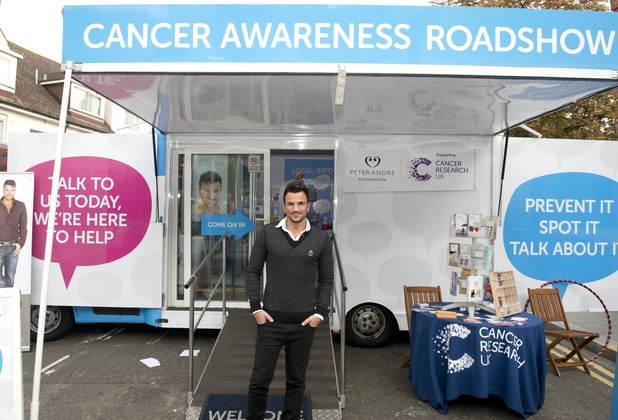 Pete's Champions will become an army of supporters who not only fundraise but also help spread the word about the importance of detecting cancer early.
Incentives, such as meet and greets, signed merchandise and video messages, will inspire fans to reach their fundraising target by Peter's birthday next year, 27 February.
"We're not asking fans to give us money, we're saying can you
raise
this money and then we'll do something for you," Pete explained to Reveal. "They don't have to pay anything out of their pocket. I thought it was such a clever idea because they are contributing to the fight against cancer and at the same time, it's not costing them anything but their time and that time could help save so many people."
He added: "People have to pay for meet and greets and for concerts, but we can now do meet and greets through them raising money. You don't want everything you do to be money making for you. Raising money for something like this can actually save lives and that's mega."
Although Pete - who is
expecting a child with girlfriend Emily MacDonagh
- admitted that the process of setting up the scheme was emotional, he has been comforted by all the support he's received from family, friends and his loyal fans.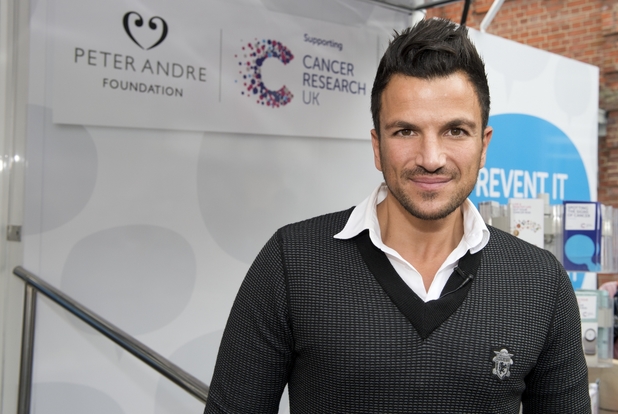 "There's some people jumping out of airplanes to raise money, some people are going to run marathons," he said. "There's a guy called Darryl who is going to row the Pacific for the foundation! It's brilliant.
"I'm going to host a day at one of my coffee shops and we're going to be fundraising there... We're all going to get involved. My brother and Emily, of course. She's a big supporter of all of this, so it's great."
However, the best thing for Pete about launching his new scheme has been having people share their stories with him and listening to his experience in return.
"The best thing is just really hearing people's stories and being able to offer them advice from my own experience", Pete said. "It's nice to know they are coming to me. It's a common ground we all have."
For more information, or to sign up to become a champion, please visit www.peterandrefoundation.com