With Kris Jenner confirming that daughter Kim Kardashian and Kanye West did indeed get engaged this week, we can only imagine the lavish and over the top plans that are about to take place in preparation for their wedding.
Kanye proved he is a real romantic at heart by popping the question on Kim's 33rd birthday (21 October) and hired out the AT&T baseball park in San Francisco to get down on one knee in front of an orchestra and fireworks, as well as the entire Kardashian clan.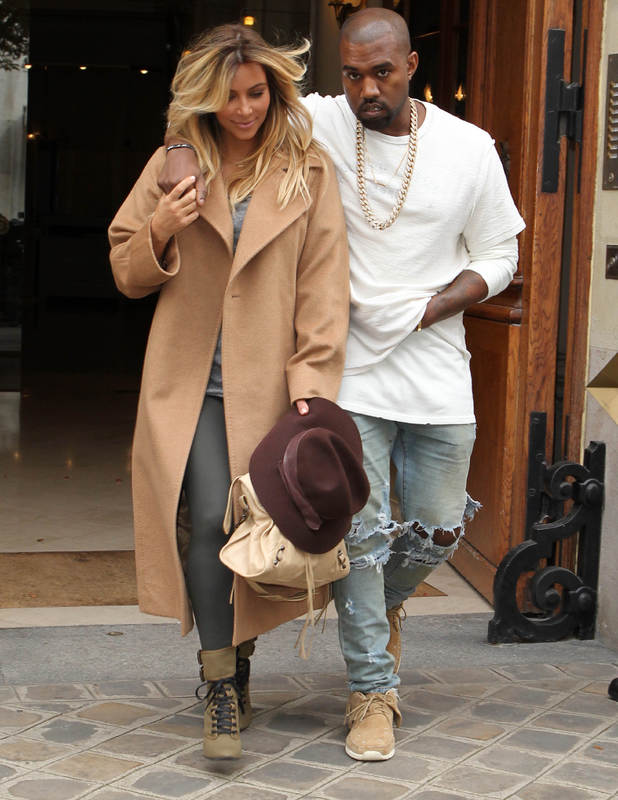 That being said, we can't wait to see what extravagant ways to walk down the aisle he and Kim come up with now!
But until we find out the details, we have decided to make our own predictions on what the KimYe wedding could include, from the couple's outfits to their showbiz guests and the music for the ceremony. And we can bet it will be anything but modest!
Location
It's no secret that Kanye is slightly obsessed with Parisian culture and visits the French capital several times a year, so we wouldn't be surprised if he and Kim decided to have their wedding here. Apparently, Kanye has always wanted to get married in the romantic city and it is even said to be where the couple's child North West was conceived!
They don't call Paris the 'City of Love' for no reason!
Wedding Attire
Would Kanye dare to walk down the aisle in his favourite leather trousers? We wouldn't put it past him! The superstar rapper is known to have a penchant for leather and was seen wearing his trusty trousers almost every time he stepped out of the house earlier this year. His love for leather even rubbed off on Kim, who began to regularly wear similar trousers to Kanye -
even during her pregnancy with baby North
.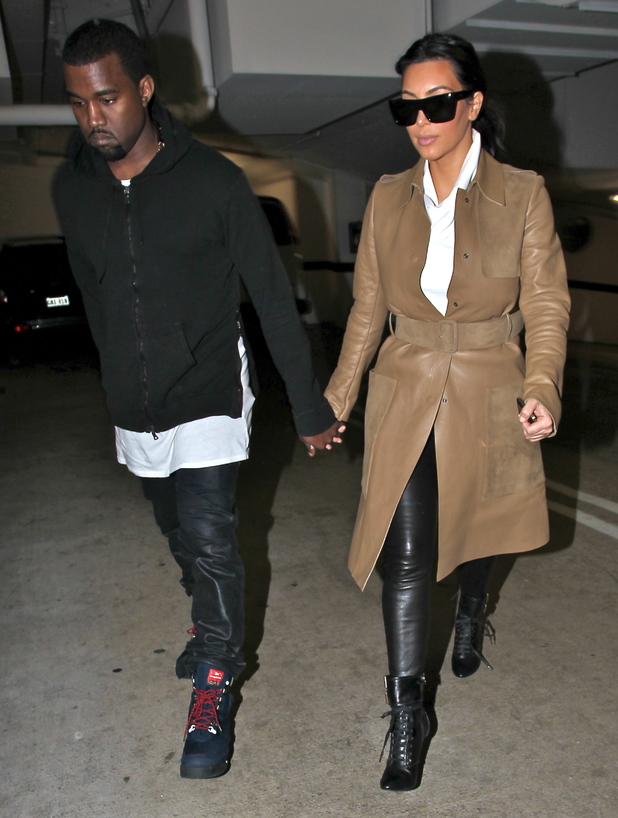 However, with Kanye's vast interest in fashion and minimalist ensembles, we could also see him going for a designer tuxedo, which he will of course help to design.
After seeing the wedding dress that Kim wore to marry Kris Humphries in 2011, her outfit will no doubt be far from simple. Nevertheless, the curvaceous reality star has previously admitted that her style has changed since she started dating Kanye (remember that monochrome phase?!), so perhaps she will settle for a gown with a little more understated glamour this time around. As for the designer, we reckon Kim will be ditching Vera Wang and going with one of Kanye's favourites,
such as Givenchy's creative director Riccardo Tisci
.
Music
The music for the ceremony is bound to be impressive. Not only is Kanye a world renowned rapper, but he is a highly respected producer too and we can bet that he will be handling this aspect of the wedding. Perhaps he will write a new song or compose a new beat for Kim to walk down the aisle to? Or maybe he will rope in his close friends Beyoncé or John Legend (who is signed to Kanye's record label) to sing something special to the couple while they have their first dance?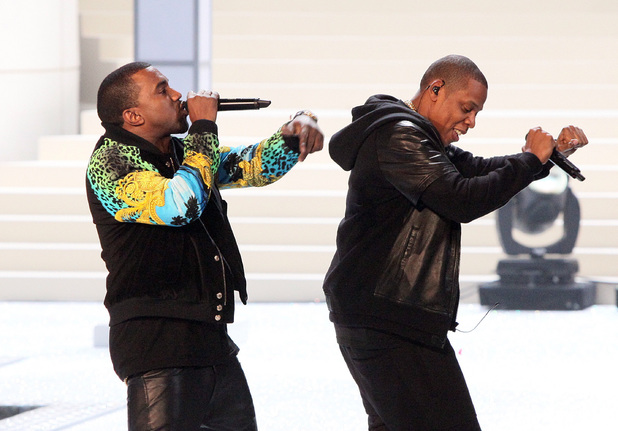 We would love to see whether he also chooses to play any of his own classic tracks to Kim on their big day? Maybe a bit of
Yeezus
for the after party?
Guests
Since KimYe are one of the hottest A-list couples around and have an endless amount of famous friends, we can't think of anyone who wouldn't be at this wedding. Of course Jay-Z and Beyoncé have to be there, as they have been close to Kanye for years, and the entire Kardashian clan will obviously be on hand to support Kim.
Maybe
Kim's new BFF Blac Chyna
will be a bridesmaid now that the pair appear to be inseparable?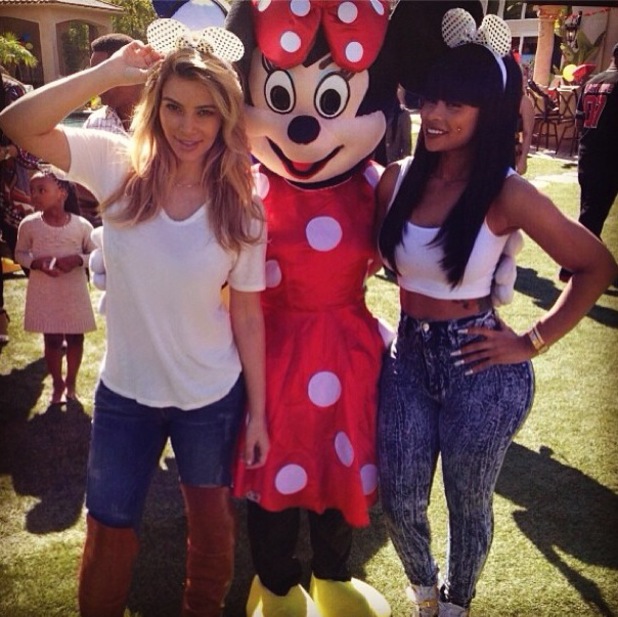 Overseeing the proceedings on the day will no doubt be Kim's mother and momager, Kris Jenner, who is bound to be a guest of honour after
welcoming Kanye into the family with such open arms on her talk show over the summer
.
We can even imagine Kris getting ordained online right before the ceremony, so that she can be the couple's vicar. After all, she does like to be as involved in everything her daughters are doing as much as possible!
We can't wait to hear how KimYe's elaborate wedding plans unravel in the coming weeks. Will Khloe's supposedly estranged husband Lamar Odom make the guest list? Will baby North and Kourtney's daughter Penelope be flower girls? And what colour hair will Kim decide to have underneath her veil?! We're in total suspense!
What do you think KimYe's nuptials will be like? Let us know below, as the best comment each week wins £50!