Kris Jenner has confirmed daughter Kim Kardashian is engaged to rapper Kanye West.
The matriarch of the Kardashian family confirmed the exciting news to
E! News
this morning, saying: "I am so happy for both of my kids, Kim and Kanye!"
Kim's sister Khloe also appeared to confirm the news by tweeting: "Wow!!!!! Am I dreaming??!?!... Tears of JOY!!!!!!! Wow!!!!!!"
Kim and Kanye were long-time friends before they started dating in 2012. They
welcomed first child North West in June 2013
.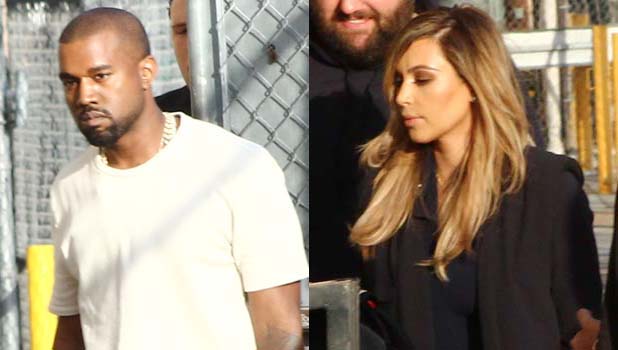 E! – which airs the Kardashian family reality show and its spinoffs – broke the news of
Kim and Kanye's engagement earlier today, revealing Kanye popped the question on Kim's 33rd birthday
on 21 October.
According to their report, 'Stronger' star Kanye proposed to Kim in front of their friends and family at the AT&T Park stadium in San Francisco, which he'd rented as the venue for Kim's birthday celebrations.
Us Magazine
claims Kanye projected the words 'will you marry me?' onto a giant screen. It's said he asked Kris' permission before presenting Kim with a 15-carat diamond ring.
E! claims an orchestra played the Kanye, Keri Hilson and Ne-Yo track 'Knock You Down' during the romantic proposal - very appropriate considering the lyrics are all about being blown away by love.
And, if rumours are to be believed, Kanye wrote one lyric in the song about Kim, who was previously in a relationship with NFL player Reggie Bush.
The lyric reads: "You was always the cheerleader of my dreams / To seem to only date the head of football teams / And I was the class clown that, always kept you laughin' / We, were never meant to be baby we just happened."
We wonder if any cameras were allowed and we'll be seeing it on a future episode of
Keeping Up With The Kardashians
?!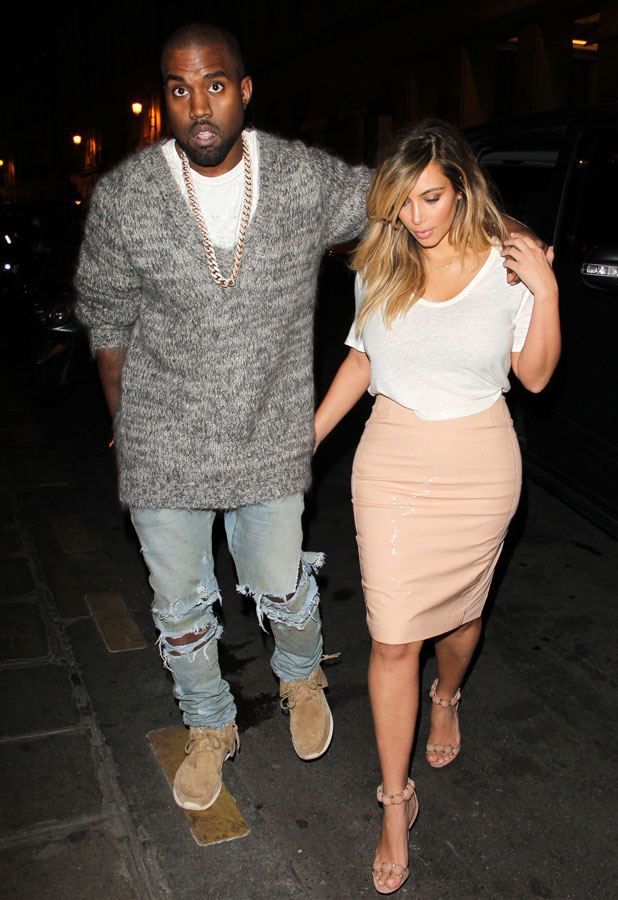 Kim has yet to publicly address the engagement on her social media networks, not that we blame her. If we'd just marked our birthday
and
an engagement we'd still be celebrating far away from Twitter!
As traditional for the Kardashian family, Kim's mum and siblings all took to their websites to post gushing birthday messages for the brunette.
Kris' message was particularly heartfelt. She wrote: "I can remember the day you were born like it was yesterday – you in your pink satin gown and everyone so excited to meet you! You have been one of the true lights in my life and to watch you blossom and grow as a mum has been a true joy…you are one of the strongest and bravest women I know and I learn something about love and strength from you every single day.
"You are such a gentle, generous and loving person and I am so proud that you are my daughter…I love you and thank God for you every single day!"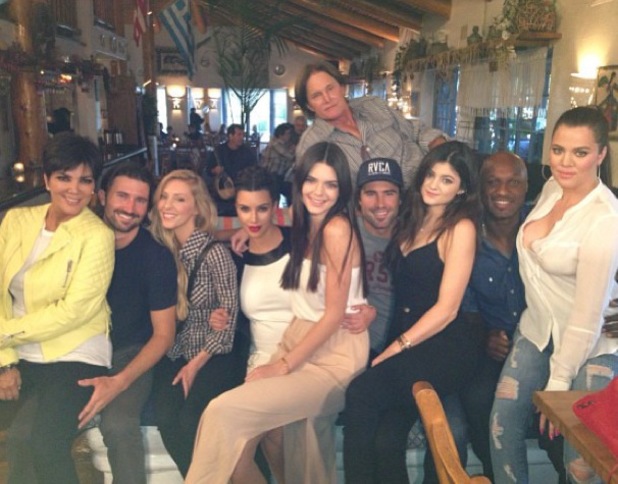 Khloe added on her website: "You truly are a princess to me! So perfect, so strong, so sweet…. Thank God I have you as my sister! With every year I am more and more grateful for our bond. The woman and mummy you have become is inspirational. Thank you for being such an amazing sister and friend!"
Kourtney kept her message short and simple, saying: "I hope you have a very happy birthday and that all of your wishes come true. You are an incredible mother, sister, auntie and friend. I look up to you and learn from you every day. I love you!!"
More celebrities who are engaged in our gallery below!
Copyright: Instagram Mark Wright