Kelly Osbourne put her bright purple hair to good use this weekend, when she dressed as outrageous Australian drag queen Dame Edna Everage.
Singer and TV personality Kelly, 28, transformed herself into the comedienne with the help of a pair of crazy pink cat eye glasses with jewelled embellishments.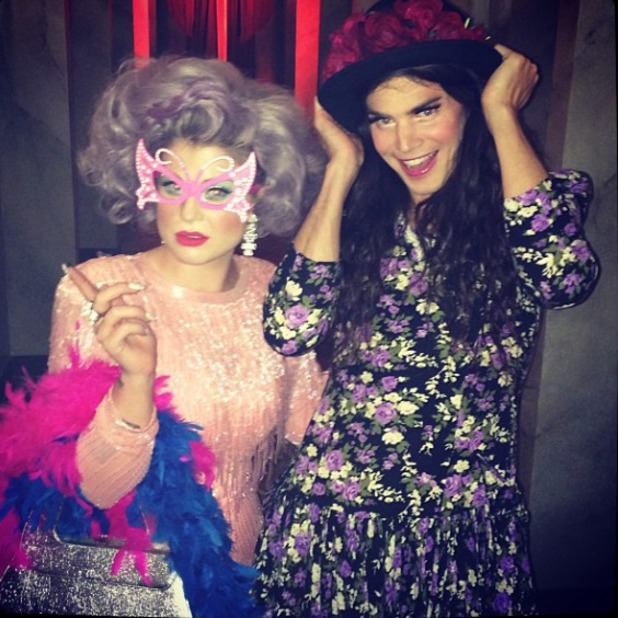 Her vegan chef fiancé Matthew Mosshart, 29, also joined in the fun as he dressed up as the titular star of 90s TV show,
Blossom
.
The lovebirds dressed up especially for their unusual date night - to look at the special effects created by MAC's Rick Baker.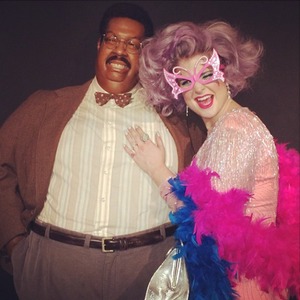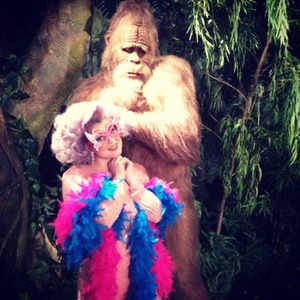 Posting pictures of the experience, Kelly wrote: "Me and the incredible #RickBaker who is the genius behind all these special effects makeup master pieces!#macmonsters."
She can be seen standing next to models from
Harry And The Hendersons
and
The Nutty Professor
.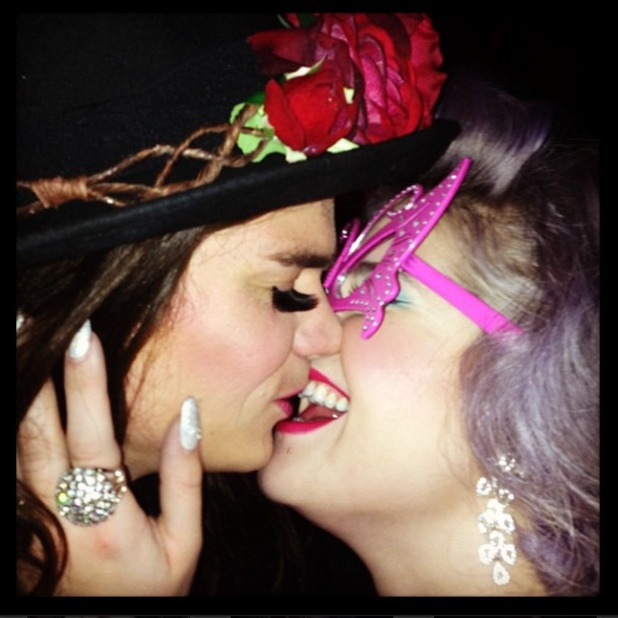 Despite being surrounded by lots of eye-popping images, Kelly and Matthew still only had eyes for each other - and found time to sneak in a cheeky kiss!
After the night, Kelly asked her Twitter followers if her fancy dress costume was convincing...
She said: "I really hope I did @realDameEdna justice! What do you guys think?"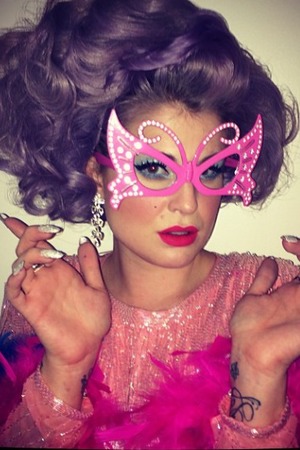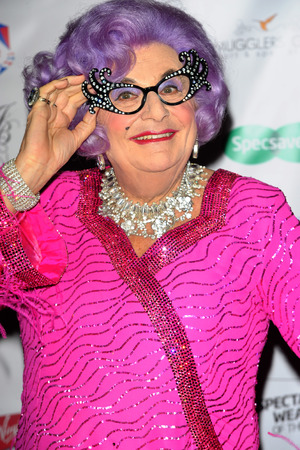 Kelly is obviously a fan of bold spectacles, as earlier this week she
rocked a pair of statement Chanel sunglasses
.
Kelly, we love your quirky style!
Do you think Kelly did Dame Edna Everage justice? Tell us what you think below!See cute pictures of more engaged celebrities!
Copyright: Instagram Mark Wright