Paris Hilton picked pumpkins in style this weekend when she prepared for one of America's favourite celebrations, Halloween.
The heiress, 32, looked pretty in a black and white patterned wrap dress when she visited Mr Bones Pumpkin Patch in West Hollywood.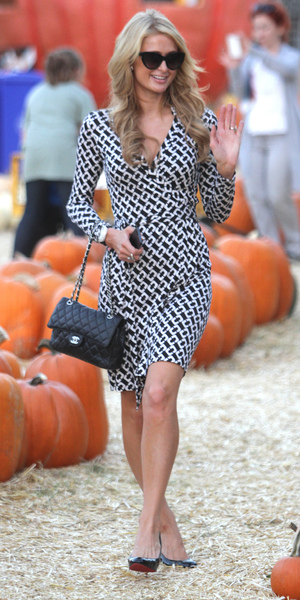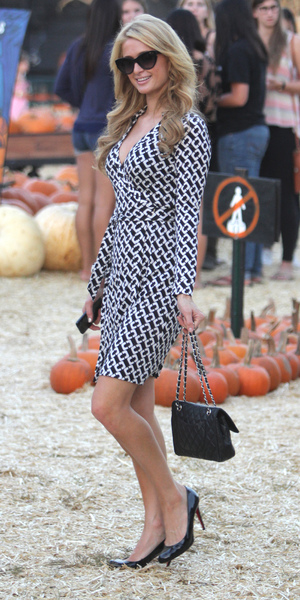 The designer, model and singer was spotted shopping for pumpkins yesterday (18 Oct) ahead of the spooky annual event at the end of the month.
Paris also chatted to fellow shoppers and posed for pictures amongst the hay and Halloween decorations.
Taking to her Twitter later in the day, Paris shared pictures of her shopping trip and wrote: "Paris in Pumpkin Patch Land #Halloween."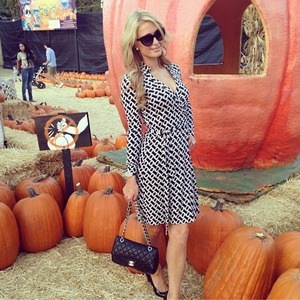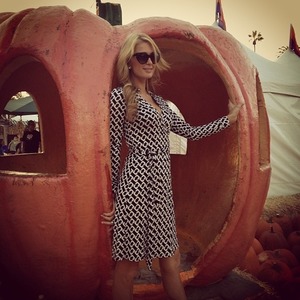 She also tweeted: "Getting ready for Halloween! Went to the pumpkin patch today to get some big pumpkins. Excited to…"
The reality TV star has released her comeback single 'Good Time', which features verses from US rappers Lil Wayne and Birdman.
It is seven years after her debut solo track 'Stars Are Blind'.
Watch the video for
Paris Hilton
's 'Good Time' below: