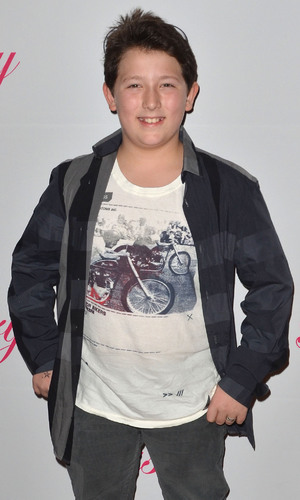 Frankie Jonas has spoken about his excitement at becoming an uncle to his big brother Kevin and wife Danielle Jonas' unborn baby girl.
Danielle and Kevin, who are expecting their first baby in January,
confirmed last month that they are having a daughter.
And Frankie, who is often referred to as 'Bonus Jonas', said the family are getting all the essential preparations done in time for the new arrival.
"I'm very excited about becoming an uncle," Frankie, 13, told
Reveal
. "I can't wait to meet the new little girl of the family.
"Kevin and Danielle are so excited too and I recently just got my gifts for them for the baby shower, it's really cute and fun."
Frankie, who stars in the new animated movie
The Reef 2: High Tide
, also admitted that he's been suggesting baby names to Kevin and Danielle.
He laughs: "I've been suggesting a lot of names such as Frankie, Frankie and Frankie! But it doesn't really get that far, to be honest!"
Frankie takes up his latest acting role playing the voice of character Junior alongside
Drake & Josh
star Drake Bell, who plays lead character Pi.
"It was a lot of fun and I really enjoyed getting to work with the director Mark Dippe," said Frankie. "I liked it a lot."
The Reef 2: High Tide
, centres around Pi the fish, the town's only hero who protects his friends and neighbours on the reef. But when a group of sharks declare that the end of the reef is soon at hand, Pi has to think about how all of his friends can use their skills to work together.
"It's a great family movie about trusting in yourself and your friends and looking out for others," Frankie continued.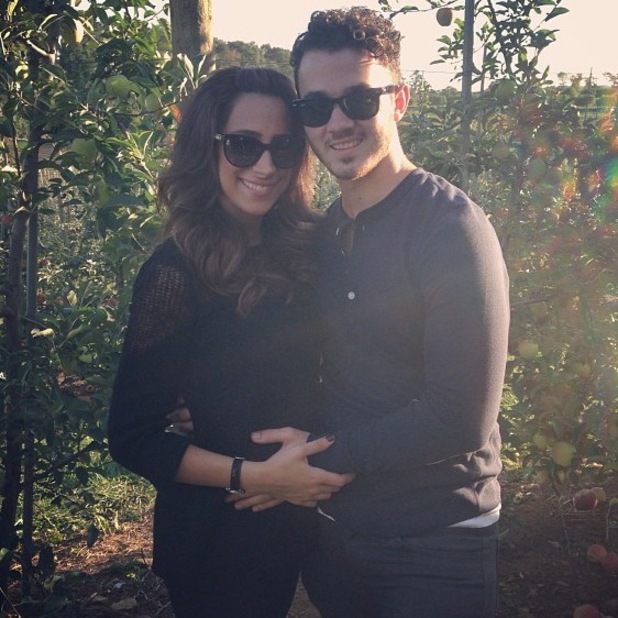 "My favourite part was when I got to hear it back afterwards, it was really cool just to hear my voice, and not just how I talk out of my mouth.
"I love putting on different voices, I'm very energetic when it comes to that."
Speaking about officially becoming a teenager just three weeks ago, Frankie said: "It's the only birthday I've ever had that I feel different. Being 13 is cool. I feel like people think of me as less of a child now, which is more fun."
Frankie's older brothers Nick, Joe and Kevin shot to fame when they formed pop group the Jonas Brothers but, unlike his siblings, Frankie doesn't want to pursue a music career.
"I'm trying to aspire to a different path from that of my brothers," he said. "I'm not going towards singing, I really love playing on the drums and I also love writing.
"I really hope to develop my acting too. Actually, I just filmed a pilot with a few awesome people including Mischa Barton, but it's pretty top secret at the moment."
The Reef 2: High Tide premieres in UK cinemas from 25th October 2013.
Watch a trailer for
The Reef 2: High Tide
below: