Nicki Minaj has seriously shown her wild side by posing for several selfies with her boobs out.
Nicki posted the raunchy pictures to Instagram last night (17 October) and used two leopard print star-shaped pasties over her nipples to protect her modesty.
The US rapper, 30, clearly doesn't mind showing off her body to millions of people around the world and appeared to be having a whale of a time with the camera.
One picture shows Nicki from the neck up, with her head tilted to the side and while flashing a great set of false eyelashes.
In the more risqué shot, however, she has adorned herself with several super-thick gold chains and, of course, her trusty pasties.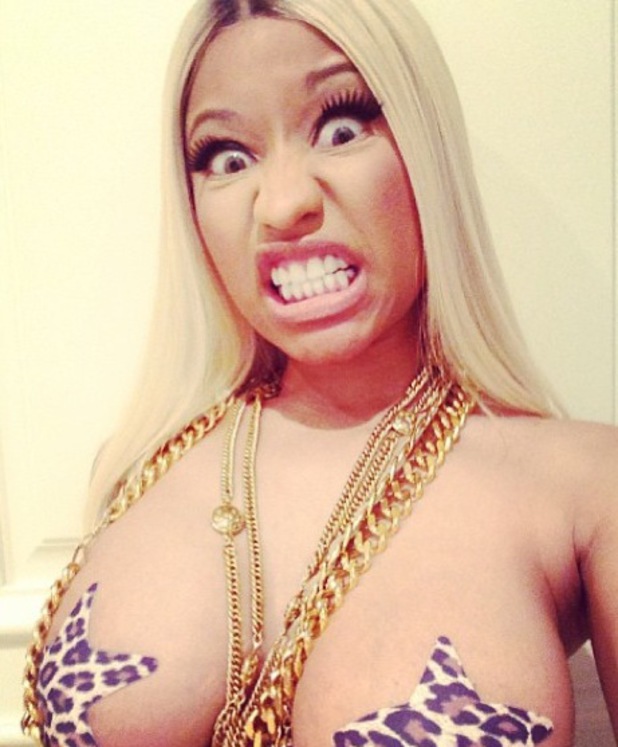 Sharing this one on Instagram, Nicki seemed to suggest that the picture should be made into a piece of clothing.
She said: "Putting this one on a T-shirt."
Never mind that, how about PUTTING ON a T-shirt, Nicki?!
No one can argue that Nicki definitely likes to draw attention to herself. Earlier this week,
Nicki arrived at her own clothing launch in a bright pink sports car
.