Khloe Kardashian has been seen partaking in a spot of retail therapy with her sister Kourtney in Beverly Hills.
Khloe was pictured while out with Kourtney yesterday (17 October) as they hit the shops on the exclusive Robertson Boulevard.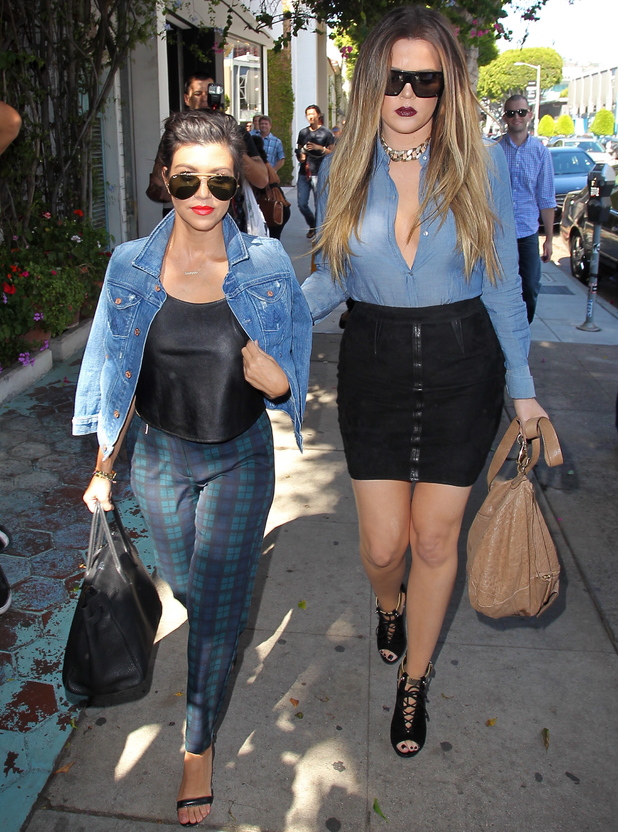 Wearing a denim unbuttoned shirt, black skirt and while rocking a seriously dark plum pout, Khloe was pictured heading in and out of several luxury stores with her big sister.
Given all the stress Khloe has been under recently with reports that her marriage to Lamar Odom is on the rocks, it's no surprise that she was looking incredibly serious.
Kourtney, meanwhile, coordinated well with her sister, opting to wear blue and green tartan trousers, a black silk vest top and a denim jacket.
But unlike Khloe, Kourtney decided to brighten up her outfit with a splash of bright red lipstick.
Both girls were wearing high black sandals as they strolled through the California sunshine and it seemed that they meant business.
There's been a lot going on in the Kardashians' lives lately. Earlier this month,
Kris and Bruce Jenner confirmed that had split after 22 years of marriage
, not to mention Khloe's own marriage rumours.
But what better way to lift the spirits that a trip to the shops?