Matt Cardle shot to fame as the winner of The X Factor 2010 and now he's gearing up for the release of his brand new album Porcelain. We caught up with him to chat about the time he almost went down a very different career path...If you weren't a singer, what would you be doing?
Porn! It's an option, it's fun…
Really?! Have you ever come close to doing that?
Well, I did try escorting once.
Tell us more!
I was going out with this girl who was a stripper - we were living together and I was pretty broke. She suggesting escorting and I was well up for it. So I signed up to this agency online. I uploaded all my details – the only thing I didn't send them was my photo because I didn't have a nice one. The next day I got a text telling me they'd found a woman for me to escort. I had to pay a £75 fee for signing up to them, which I did. So I then turned up to the Ramada Inn in Reading, dressed in my smart casual outfit, waiting for Tina, 30, to come along. Three hours later, she still hadn't turned up. I waited and waited and waited, but no sign of her. Obviously when I contacted the company I never heard back! I got totally stitched up.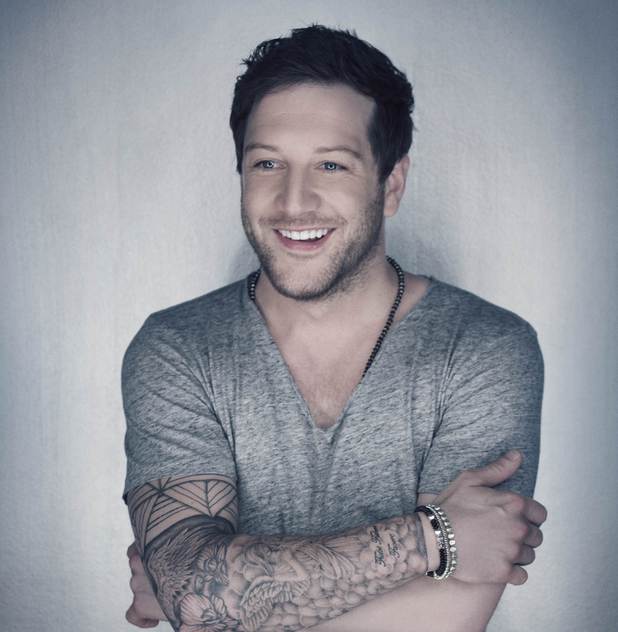 So your girlfriend at the time didn't mind you having sex with other women?!
Well, I didn't think I'd have to actually have sex. I thought I'd just be "escorting" them. I was pretty gullible.
You split from your most recent girlfriend, Sarah Robinson, last year. Are you still single?
Yes, I am. I've still been trying to get over my ex, and it's not been easy. We're not friends. I was the one who ended it. I broke her heart and mine. We split in January last year. And that sucked. We were together a year and a half. And we were living together, we were full on. It wasn't fun splitting up.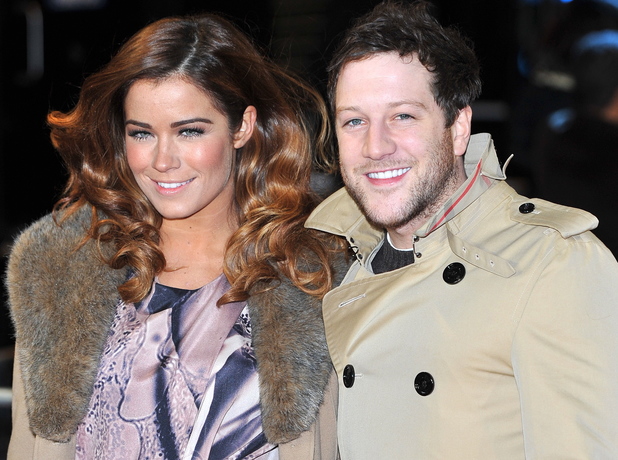 When was the last time you went on a date?
Like a date date? I honestly can't remember. I find some of those dates too intense.
What happened?
Put it this way, I broke her heart and then mine. I ruined the most amazing thing. It's been really hard. We're not friends any more.
What do you look for in a woman?
I'm a sucker for pretty eyes. I would say I like blondes, but I'm always going out with brunettes.
What turns you off a woman?
Now that I've quit smoking, smoking. I got hypnotised and quit in November last year. I went from 20-a-day to none. I also don't like it when girls try and make out that they're not girly. It's like, "You're a girl, you will have a fit about something – and it will be irrational". I, on the other hand, can admit I will have a fit - I'm not going to pretend that I'm not a bloke.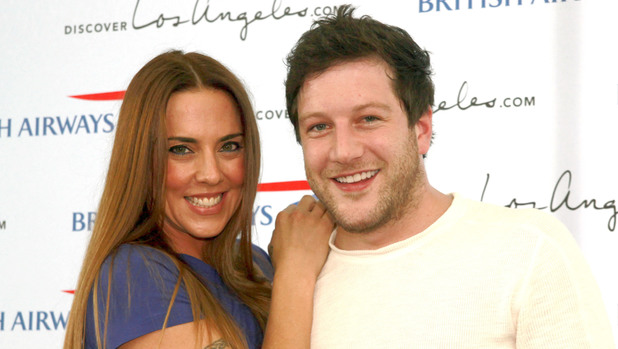 What about Mel C – you guys got pretty steamy on stage when you performed your single, 'Loving You', together at G.A.Y. Not to mention your saucy music video…
I love Mel – she's amazing and so, so sexy. But we're just friends – our relationship is strictly professional, although we do like winding people up about it.
Really? We don't believe you!
[Laughs] Obviously things happened in our music video. I actually called Mel into my dressing room before we started filming for a practice kiss, which was really, really, fun. I love her to bits and she's so sexy. Working with her was a dream come true – in many ways!
You've got your new single 'When You Were My Girl' out now, and your third album out at the end of the month – are you nervous?
Yes, I'm always nervous about how it's received. But I've got really positive feedback about this album, so I'm feeling good. This is all me, which is really nice.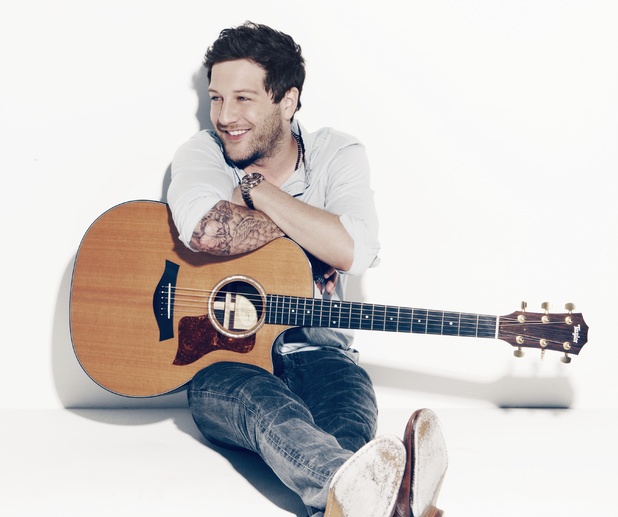 What musical instruments do you play?
The drums, bass guitar, acoustic electric guitar and the piano. I can't read music though.
You've said some negative things about The X Factor – do you really dislike it?
Not at all! I'm really proud of myself for winning the show, and I have nothing but fond memories of it. I'm still good friends with Dannii Minogue and Aiden Grimshaw and I've never wanted to shake off the
X Factor
tag. I think things I've said have been distorted.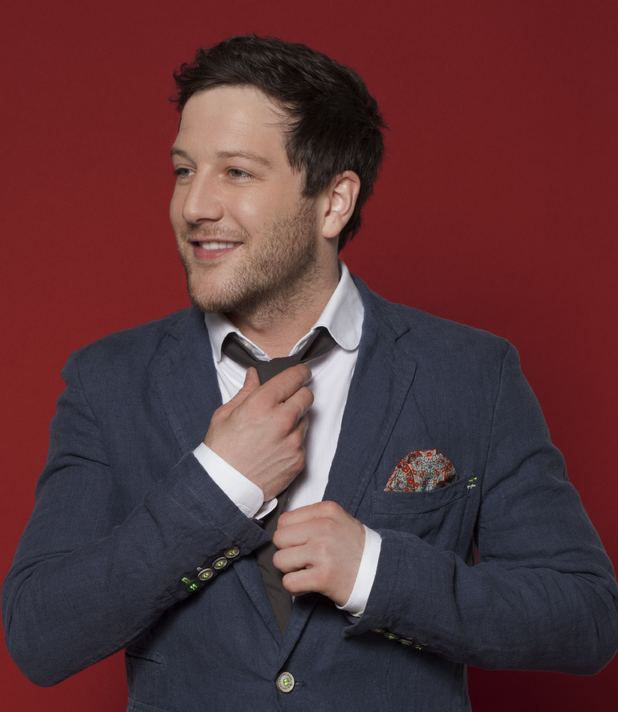 When you hear "The X Factor" what do you think of?
Fountain Studios [where the show is filmed], Dannii, Dannii's dressing room. I'm still in touch with her. I still look back at it and have great memories. It was an amazing thing to happen to anyone. In the past people have tried to say I'm bitter or begrudge them, but I really don't. I always want to thank the staff and everyone who was involved in the show. I only have really, really fond memories of the whole lot.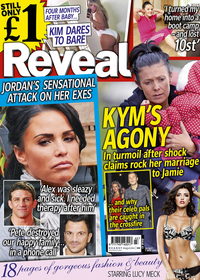 Are you watching The X Factor?
Not really. I'm sure I'll watch some of the live shows towards the end. But I've just bought a new place and I'm still furnishing it and I've only just bought a TV. I've been too busy to do it.
Do you ever feel jealous of One Direction's success?
Look, I take my hats off to them. They are killing it out there – and I wouldn't mind their money or their success. But I could never do what they are doing. Yes, I was on the
X Factor
and you can't get more manufactured than that, but I've tried to remain as unmanufactured as possible. I like performing my own music and making my own decisions.
Matt's single, When You Were My Girl, is out now. And his album Porcelain is out 28 October