She's a TV star, a theatre pro and has had two big roles in major movies – as well as being a former Strictly Come Dancing winner – so it's fair to say that Kara Tointon is one very talented woman.Here, Reveal catch up with the down-to-earth star and quiz her on life, love and her new film Last Passenger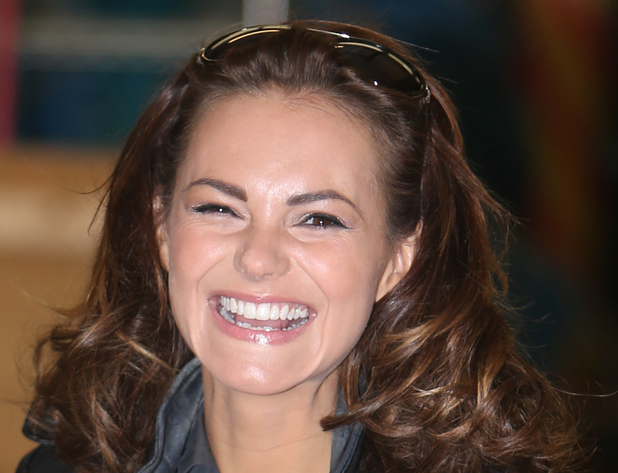 How would you sum up Last Passenger?
I would say it's on the indie lines of a thriller. It's very quirky. It gets you excited. In the beginning you really get to know these strangers on the train. It starts off as a rom com, but then all hell breaks loose!
Did you film it on an actual train?
Yes! It was filmed in a train over five weeks. We were in three carriages on hydraulics. It's weird because I've done a bit of green screen in the past, but this wasn't green screen, it was real. We were on the train and we were moving. We were basically on a train journey for five weeks, which was bizarre. Usually there's a new day and a new costume, but this was set in time and there's something very odd about that.
You also starred in The Sweeney alongside Ray Winstone and Plan B. How does this compare?
Both were brilliant. Maybe if I'd had more time, my role in
The Sweeney
would have been bigger, but I was doing
Last Passenger
at the same time. I was very lucky though because Nick Love (
The Sweeney
director) worked around my filming schedule.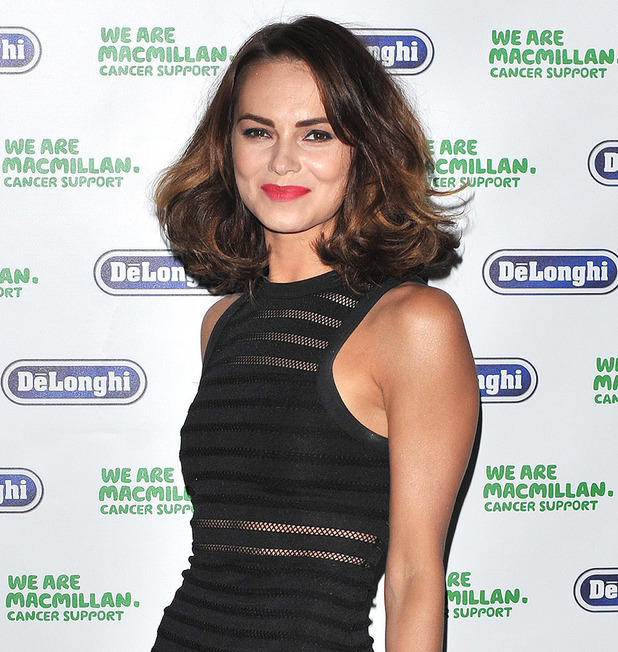 How do you stay grounded?
I just really appreciate working. I think working as an actress has its highs and its lows, and that's what keeps you grounded. When I finished
EastEnders
there was time when there wasn't much happening and it was hell. But in hindsight, I think that made me better as an actress and a person. I'm more determined to do the best I can, and I really appreciate just how hard it is out there.
Your sister Hannah Tointon is also an actress - do you get competitive?
Maybe if the age gap was smaller there might be. But there are four years between us, so we usually go for different things. If one of us is working, we're always really relieved and happy and it's lovely to have that support.I helped her put herself on tape for things, and she helps me. I'm always so proud.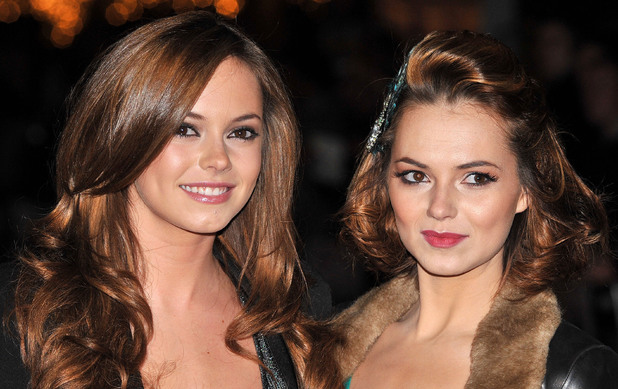 How is your boyfriend Artem?
He's very well. He's very, very busy.
Have you been watching Strictly Come Dancing?
I always watch it! I was a massive fan of it before and since I've taken part, I love it even more – and it's just so nice to sit back and enjoy it in the luxury of my sofa with a cup of tea. Where I can just watch it for fun. But it was an incredible experience.
Do you still dance?
I don't have time to keep it up, which is really sad. It's Artem's job, so he's not going to want to come home and do work.
I
s it true that you divide your time between LA and London because of Artem's work?
Yes, Artem has to spend time in both places - but my work has always been here. It's nice that he's here, but he's so busy it's crazy. We're just both doing our things.
What do you like to do in your spare time?
I like to shop! The normal girly things - shopping, eating and I like going to the gym.
Would you ever have any plastic surgery or Botox?
I always have these open views that may well change. I'd like to hope that I grow old naturally. But saying that, you don't know, circumstances change and you might change what you feel at a certain point in time. I guess the lip thing I never really get. Somethings I'm not so keen or sure about. I'm sure there will be new things all the time. Never say never, because you'll eat your words otherwise!
Last Passenger is out now