Britney Spears has made a concerted effort to cover up today after flashing her boobs while out on the town.
Britney is currently visiting London to promote
her new album Britney Jean,
and she was spotted last night (16 October) with her ample assets very much on show.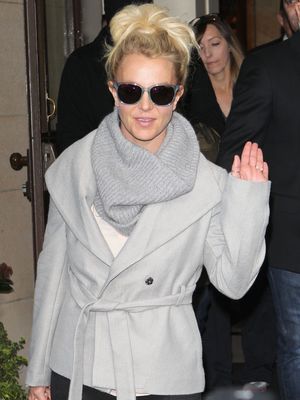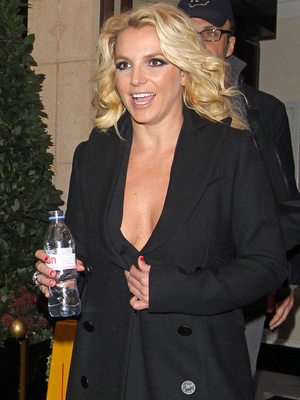 The US pop star, 31, was pictured outside the Dorchester Hotel and, although she pulled her black jacket around her, Britney still made a huge fashion boob!
This morning, however, Britters went the opposite way and buttoned herself up to the top in a cosy grey wool coat.
To ensure there wasn't a repeat of last night, the singer added a huge fluffy grey scarf around her neck. Just to be sure.
Britney has been having a great time in London. Yesterday, we revealed how
Britney had been pictured travelling across the capital on a bright red London bus!