Britney Spears has proved herself to be the ultimate tourist - by catching a London bus!
Britney was spotted on-board the double decker yesterday (15 October) after flying into the capital to promote her
new album, Britney Jean
.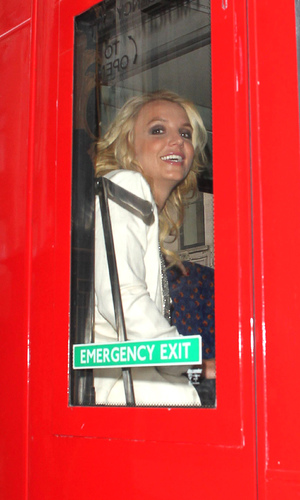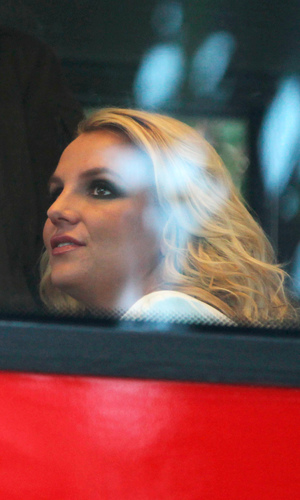 Wearing a cream tailored jacket with rhinestone detailing on the lapels, Britney stunned passers-by as she sailed past them near Trafalgar Square.
Britney started her journey downstairs on the back seat (where all the cool kids sit), but soon decided she'd get a better view on the top deck.
Earlier this week,
Jay-Z was spotted on a London Underground tube with Coldplay's Chris Martin
as they made their way to the O2 Arena.
First him and now Britney, whatever next? Perhaps we'll see Madonna cycling the streets on a Boris Bike?!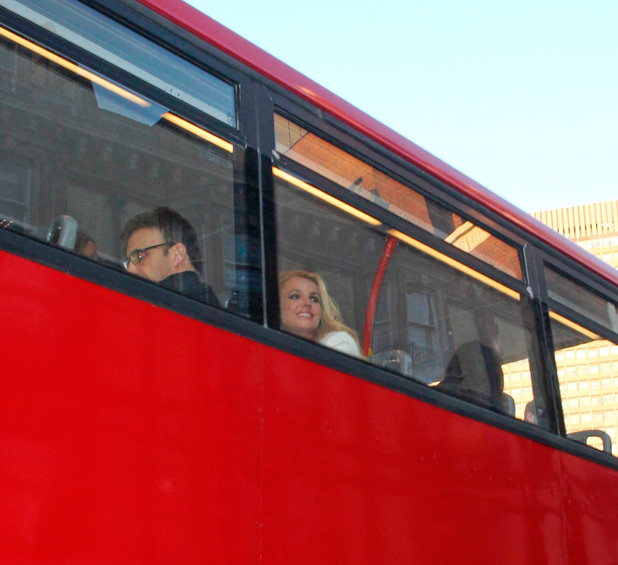 Meanwhile, it was an early start for Britney this morning, as she was booked to appear on Radio 1's breakfast show with Nick Grimshaw.
Talking about her music, the mum-of-two said: "I can always sing 'Hit me Baby One More Time', but generally I don't like performing my old stuff.
"I do it for my fans because I know they like hearing it, but I prefer my new stuff."
When asked about hearing herself on the radio,
Britney, who is set to begin a two-year residency in Las Vegas
, said: "In the car, I turn it off. It's odd hearing myself on the radio."
Don't worry, Brit, if you keep catching the bus you'll never have to hear your dulcet tones while on the road again!