Pregnant X Factor star SeSe Foster, who is part of the girl group Miss Dynamix, has admitted that she is craving lots of cheese and she will probably wear high heels right up until she gives birth!
The 22-year-old hopeful revealed that
she is pregnant with her second child
last week but first broke the news to her
Miss Dynamix
bandmates, Jeanette Akua, 21, and 16-year-old Rielle Carrington.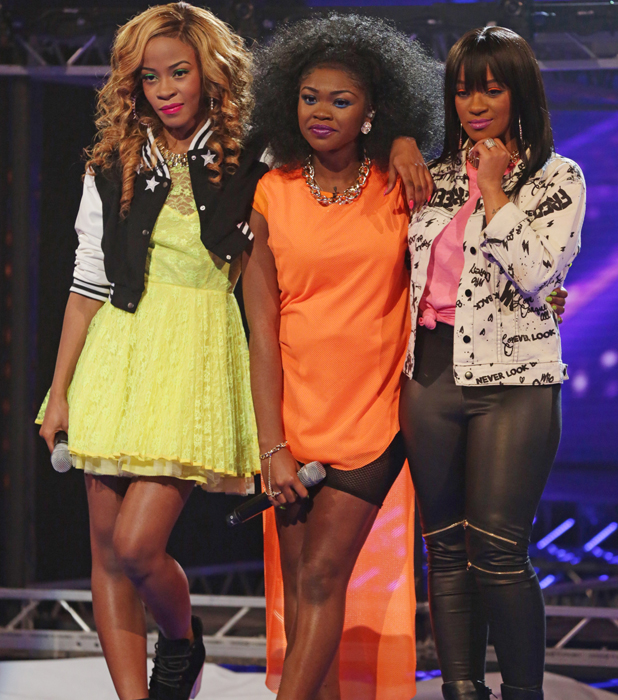 Now that the cat is finally out of the bag, SeSe is letting everyone know about her little unborn - including the resident
X Factor
house chef.
"I'm craving cheese. Our poor cook literally just grates the cheese and leaves it in the fridge for me," she said. "I can literally eat half a block on one plate of food – and I'm not lying. If there's no cheese then gravy will do me fine. And it has to be hot, I don't like cold food."
Jeanette added: "And she wants it melted, so all you see is this yellow lump with oil around it."
Despite finding out that she was pregnant at the very beginning of the competition, SeSe kept her baby news a secret from the
X Factor
producers and her bandmates because she was worried it might hinder her chances of getting through to the next stage.
The songstress was eager to prove that being an expectant mum wouldn't affect her ability to go far on the show and perform with Jeanette and Rielle.
She explained: "I'm coping better than the other two are with the performing! Don't put down the mothers and the pregnant people out there because they can do it just like everyone else.
"I didn't tell anyone before because I was scared it was going to affect my place in the competition and then also, I didn't want to be stereotyped and for people to think I can't perform now.
"That's not fair and I wanted to prove how far I could get. But then moving into the house, I knew they were all going to find out anyway because of our medical reports."
Jeanette was also keen to point out that her bandmate's pregnancy was a drop in the ocean, adding: "She's pregnant, she's not disabled."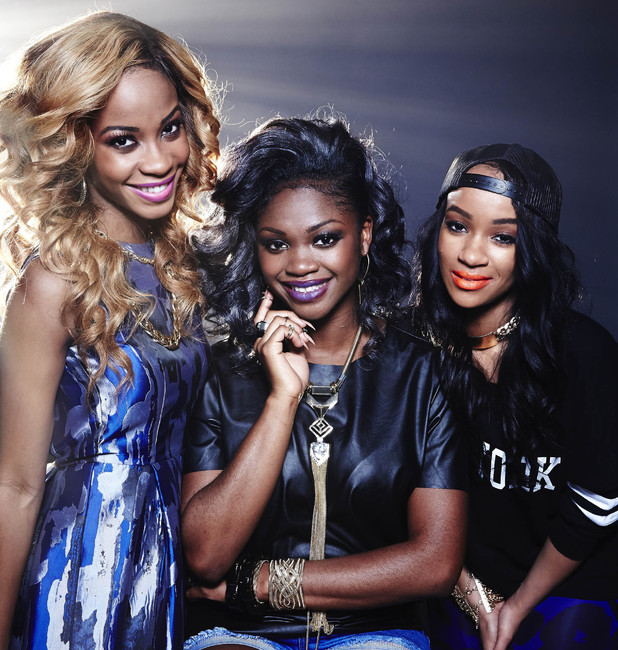 SeSe - who already has a daughter with her longtime boyfriend - has now admitted that she is expecting a baby boy in February, but is yet to come up with a name for the tiny tot.
"There's just one little boy in there," she said. "I'm still thinking about baby names. We've been trying to think of names for the group for the last few weeks! One name I have in mind is Zion.
"All the boys in the house want me to name my baby after them. Gary even asked if he is going to have to deliver the baby and I was like, 'No you don't have to!'"
With their first week of live shows out of the way, Miss Dynamix have sailed through to next week and are planning to look as glamorous as they can.
And although SeSe might be six months along, she isn't going to let that stop her wearing fashionable clothes and high heels.
She says: "No, there won't be any requests for flat shoes! With my other daughter I wore heels throughout the whole of the pregnancy and I was performing all the way until the end. After giving birth I was back on stage singing one week after."
Are you a Miss Dynamix fan? Let us know, as the best comment each week wins £50!
Check out the X Factor finalists' makeovers in the gallery below.
Copyright: Nicky Johnston/Thames/Syco