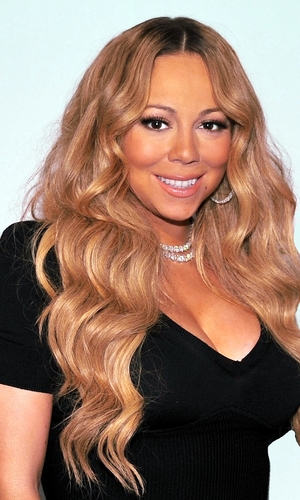 Mariah Carey has described her recent arm injury as the "toughest experience" of her life in an open letter to fans.
The US superstar has been suffering since July after
dislocating her shoulder while shooting the remix video for '#Beautiful',
which was being directed by her husband Nick Cannon.
The 43-year-old singer proved that the show must go on, however, and went on to make several stage appearances all while sporting customised arm slings.
Now on the road to recovery, Mariah addressed her loyal fans - more commonly known as Lambs - in a Facebook post over the weekend. She said: "The last three months of my life have not been easy. Getting through this injury has been the toughest experience of my life.
"It took me three months to get to this point but thank God I was able to recover and get my arm back."
Mum-of-two Mariah, who went on to thank the physical therapists for their help, said she's recovered quicker than expected. "It's a huge deal," she said. "It should have taken eight months and even my doctors can't believe it.
"When people expected me to go, 'Here I am, I'm back and everything's great!', it didn't happen because my hand was still in tremendous pain and it took this long for it to heal. I've been working day and night, and it took a lot of rest (though I did sneak in to the studio a couple o' times!) but I can finally say that I am on my way to a full recovery."
Mariah, who enjoyed a
family trip to Disneyland last week with her two-year-old twins Monroe and Moroccan,
hinted that her kids may feature on her highly anticipated studio album,
The Art of Letting Go
.
She continued: "This is, to me, one of the most important albums I've ever made in my life. If you're a Lamb, a fan, or just a human being that needs to feel good, happy, sad, miserable, joyous... 'I gotcha' (said like Roc- you haven't heard how he says it yet but you will soon, it's a complete+total classic!)."
Watch Mariah's video for '#Beautiful' below: