With a role in a new Bollywood film, a cameo in a Rizzle Kicks music video and various fitness photo shoots under her belt, Gemma Atkinson is one busy lady.
Over the last year, the former
Hollyoaks
actress has been balancing a successful acting career with her interest in exercise and staying in shape and has now become the face of sportswear brand USA Pro.
She's even found the time in her packed schedule to study nutrition and she manages to squeeze in five sessions at the gym each week. Talk about fitspiration!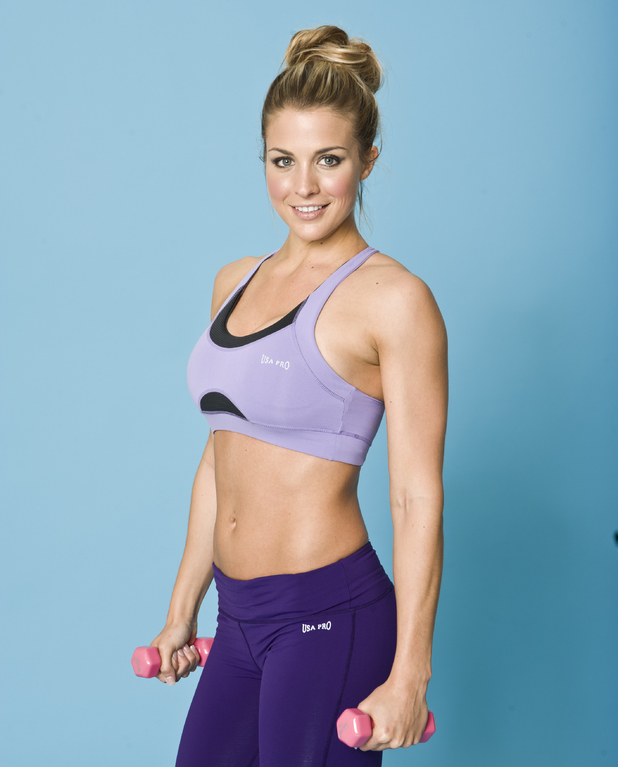 We caught up with Gemma, 29, to find out how she keeps motivated, what her guilty pleasures are and why she'd love to land a role in
Coronation Street
.
So how did your interest in fitness and exercise come about?
"Fitness is always something I've been interested in. Before I went on
Hollyoaks
I wanted to do sports therapy at university and last year I did a course in nutrition, just as something to do for myself. I've always loved my training and keeping fit. I used to run for Manchester Girls when I was younger, so it's something that I've always tried to keep up. This year I've really stepped it up."
What motivates you to get up and go to the gym?
"Obviously one of the perks of working out is that you look good, but for me it's more of a health issue. I lost my dad and granddad to heart disease and they were both really young, so that was a wake up call for me to take care of myself. Also the mental benefits of exercise mean more to me than the physical. I feel a lot better about myself, I get more done in my day and it's knowing that you're taking care of your health too. No-one likes to try clothes on and feel frumpy or to panic about your bikini body when you have a holiday coming up."
Do you have days where you veg out and indulge in a few guilty pleasures?
"Yeah, I love pizza! I love macaroni cheese and white chocolate toblerone too – those are my favourites. I always think that six days a week I eat clean and I train five days a week, so I can have days where I eat guilt free. One pizza isn't going to make you fat, just like one salad isn't going to make you slim. It's all about balance and especially for women, there's a time of the month when that balance is needed a bit more!"
Do you have any celeb body crushes?
"There's a fitness model called Jennifer Nicole Lee and she looks incredible. She has kids and she used to be a size 16, but she signed up for a bikini competition and won it. She's amazing; she's in incredible shape. I also love Jessica Biel and Halle Berry. I like women that look toned, as opposed to just slim."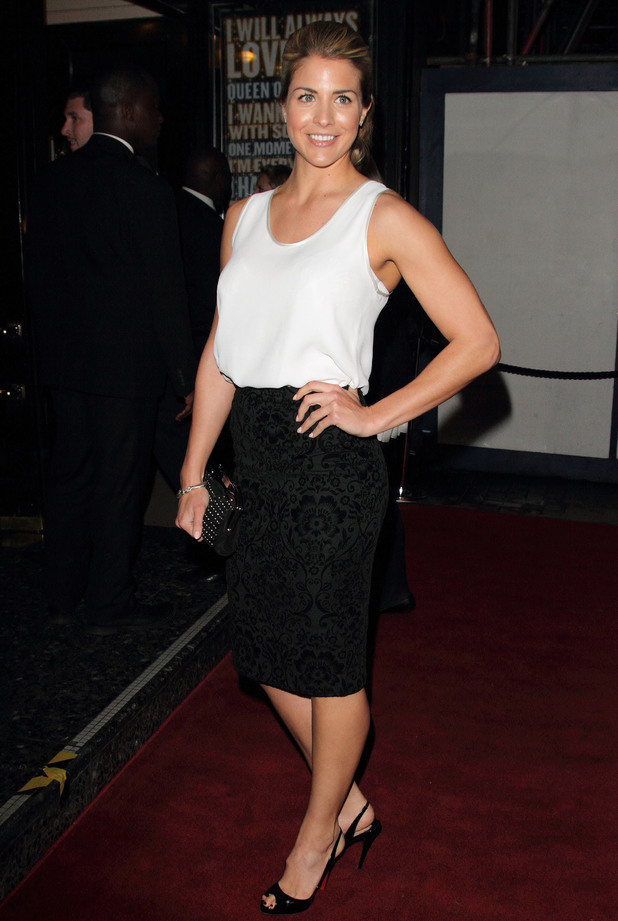 How did you get involved in the Bollywood film Fever?
"It was really strange. The Bollywood director that I worked with saw one of my pictures in a magazine when he was over in the UK and contacted my agent. It all went from there. My magazine was in the right place at the right time. The film is out in November and I'm going to Mumbai for that.
"We shot it in Switzerland too and the location was gorgeous. I didn't actually have to do any singing and dancing though. I played a British person in the film, but I did have to speak a bit of Hindi, which was really frightening. It's more of a murder, thriller movie that has a bit of a twist than a typical Bollywood film."
Will you be doing more Bollywood films now?
"Yeah I'd love to. It's such a massive industry. I didn't realise that it's bigger than Hollywood!"
And you're in a Rizzle Kicks video too?
"Myself and Jordan [Stephens] always chat on Twitter and have banter, so we've known each other for a few months now. I didn't realise that they'd mentioned me in one of their songs ages ago before they were big. My nephews are obsessed with them as well.
"Jordan messaged me and asked if I would be in their video, so I came down to London to shoot it and it was so funny. Myself and Laura Whitmore are in it and we play schoolteachers that are very boring until Rizzle Kicks spike our drinks with dance potion at a school party and we start dancing crazily."
If you could pick anything on TV that you would love to be given a role in, which programme would it be and why?
"I think
Corrie
or
Emmerdale
so I could be at home! I know that sounds a bit sad, but one of the good and bad things about my job is that I travel a lot and although it's amazing to travel, you travel on your own and it's hard to be away from home. I'd like to do a day job and then be able to go back to my house and my dogs. I've got the accent for
Corrie
too!"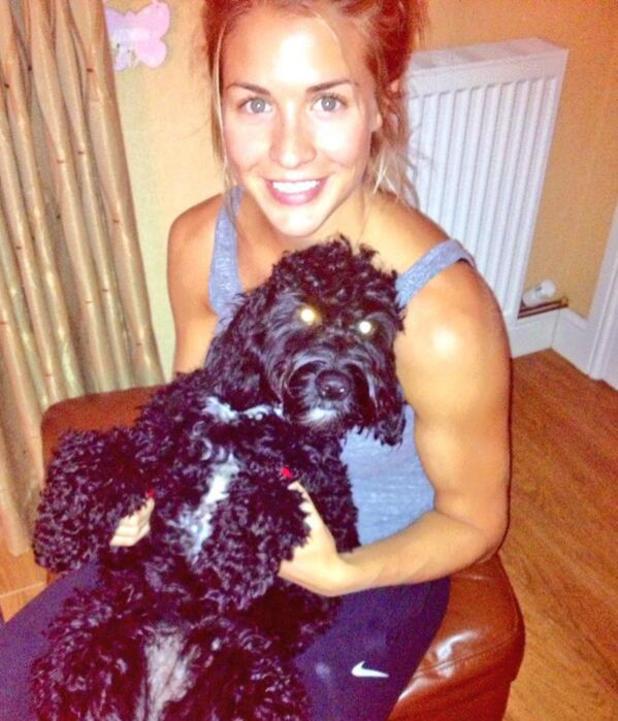 Would you consider going on any more reality shows - perhaps Big Brother?
"I did
I'm A Celebrity… Get Me Out Of Here!
but that was five years ago now and I still love that show, but I wouldn't want to do
Big Brother
. I like how
I'm A Celeb
was more of a challenge and you got the chance to go to Australia.
"I'd love to do
Strictly Come Dancing
, so I could learn how to dance because I can't dance. When I've had a few bevvies I think I'm Britney Spears, but apart from that I can't dance!"
Do you watch any reality TV like TOWIE or Made In Chelsea?
"I've watched
Geordie Shore
and I think that's funny. The
Geordie Shore
gang have the kind of nights out that me and my mates have, so I can relate to them more. Our nights are pretty messy. Every few months we have a blow out."
How are you liking single life again?
"I'm the happiest I've been in a long time. Me and [ex fiancé Liam Richards] are still friends, so it's all good. I'm up for dating, if anyone wants to date me, but I'm just focused on work for now."
Where do you see yourself five years from now?
"I'd love to have a few more films under my belt, a few more TV shows, still be keeping fit and healthy and probably have had children. I'm 29 soon and my mum had me at 33 and I think that's a good age, so hopefully I'll have a baby in five years time."
For more information, go to www.usapro.co.uk