Keith Lemon has said he forgives Mark Wright for hooking up with Michelle Keegan… partly because he thinks Michelle will be single soon enough!
The always naughty Keith phoned into Mark's radio show on Heart FM last night after spending the afternoon at the hairdressers getting his highlights done, gossiping about Mark and fiancée Michelle.
As we all know,
Keith's a rather big (huge) fan of Michelle and initially wasn't best pleased that former TOWIE star Mark had found love
with her.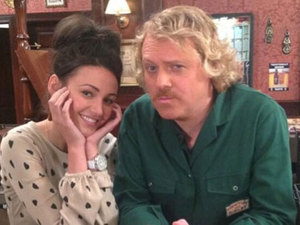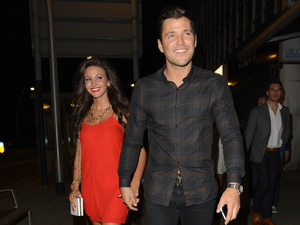 Yesterday, on Heart FM, he said: "Listen, Mark, you know me… I'm alright about it, I forgive you. I remember recording the Christmas special of
Juice
and you were saying 'who do you really fancy on the box right now?' and I told you and you said you liked her and got in there before me…"
Keith then requested a song: Beyonce's 'Single Ladies'.
The
Celebrity Juice
host signed off by saying: "I'll have the classic 'Single Ladies' as Keegan will be single soon and I'll be back in there."
Cheeky! But all in fun, of course.
Mark was a guest on
Celebrity Juice
a few episodes ago, where Keith auditioned for the role of his best man by reading a speech he'd prepared.
No word yet on whether he's secured the role though…
Keith tweeted at Mark last night: "Good luck t' ya both! Only winding ya up. Better invite me t' wedding though!"
Mark and Michelle's relationship in pictures:
Copyright: WENN Ratello