Jennifer Ellison has opened up about her battle with postnatal depression, adding that she was "terrified" history would repeat itself with her second pregnancy.
Jennifer, 30, gave birth to her second son Harry in July, and she was worried that the depression she suffered after the arrival of her first son, Bobby, would return.
Thankfully, it seems the former
Brookside
actress has managed to escape it this time around, however she is determined for the stigma surrounding the mental illness to be quashed.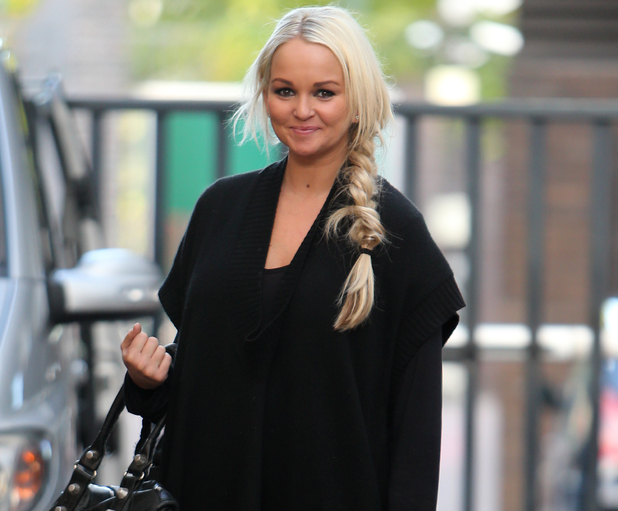 Speaking on ITV1's
Daybreak
, Jennifer said: "You only have to look at adverts on TV - we're programmed to think that this is the most special time in your life and you're going to have this instant bond and this instant connection.
"For some mums, it just doesn't happen and then they feel that they're a failure.
"It's one of those things - it does happen and it's treatable and there's so many women who are living with it for years on end and not getting it treated."
Jennifer and her husband Robbie Tickle welcomed their first boy Bobby into the world in 2010. Within weeks, Jennifer's mother stepped in as she realised something wasn't quite right.
"There was kind of the baby blues that never went away and it was only that I was very lucky and that my mum had suffered with it, that she saw the signs straight away," Jennifer explained.
"So my postnatal depression was treated pretty quickly. But there's so many women out there who are suffering with it and there's such a stigma attached to it."
Talking about her most recent pregnancy, the actress added: "I was really terrified because it just doesn't affect me and the baby, it affects the whole family.
"I had my little boy... having a new brother or sister...is a big enough change for him, so for his mum going through depression as well, that was just terrifying to think of."